This weekend Frozen 2 arrived in theaters and fans are loving it! For fans who want to take that love of Frozen 2 home or just a love of Disney, author Amy Croushorn's Entertaining with Disney is perfect! This book is full of ideas to recreate magical Disney moments in real life. One of the ideas offered in this book is a recipe for Elsa's Eggnog. This recipe has been shared with DAPS MAGIC to be shared with our readers! Check it out, try it out, and then let us know how it turned out!
Elsa's Eggnog From Entertaining with Disney - GEEK EATS Recipe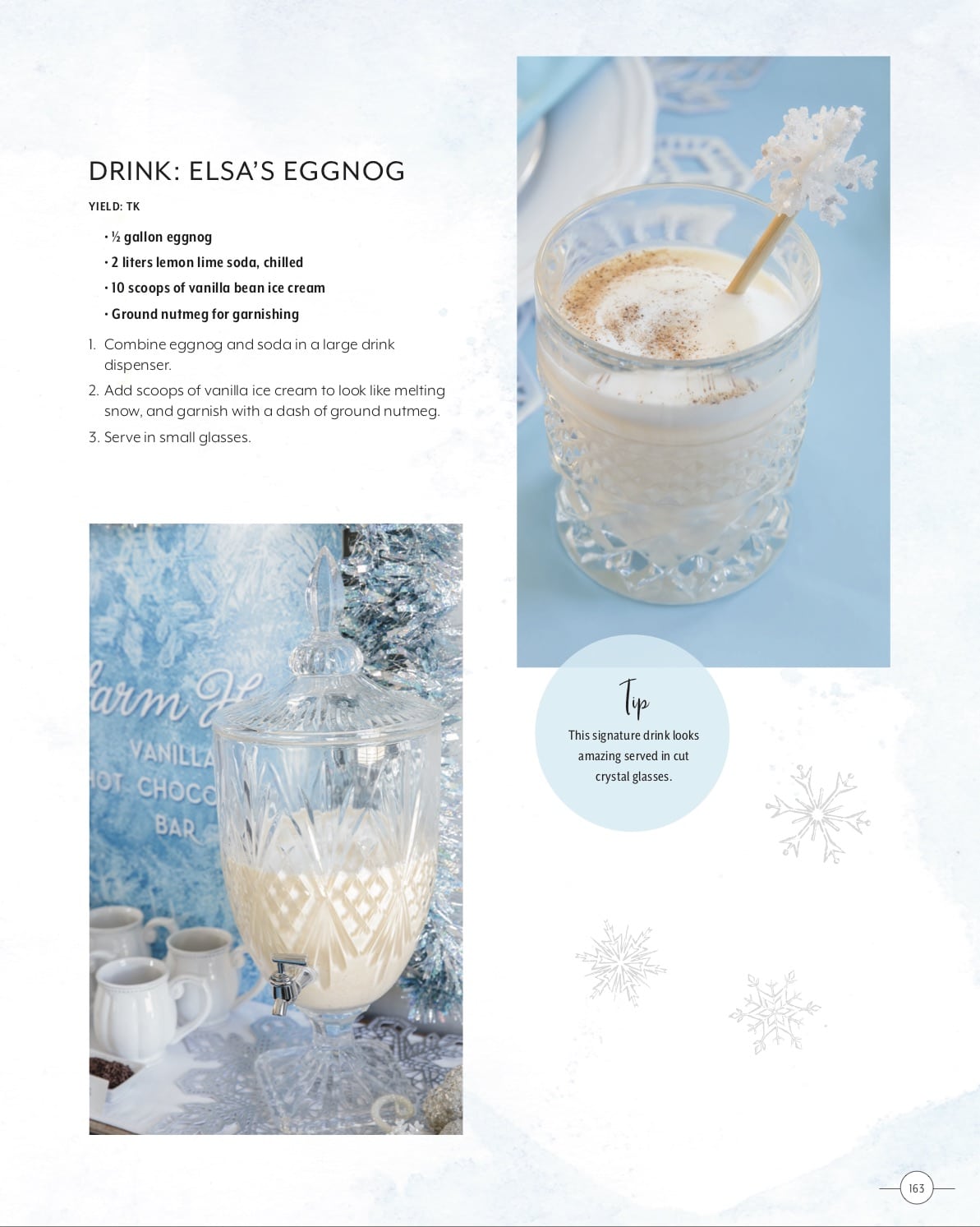 Ingredients
1/2 gallon eggnog
2 liters lemon lime soda, chilled
10 scoops of vanilla bean ice cream
Ground nutmeg for garnish
Instructions
Combine eggnog and soda in a large drink dispenser
Add scoops of vanilla ice cream to look like melting snow, and garnish with a dash of nutmeg
Serve in small glasses
© 2020 dapsmagic.com
This recipe is from the chapter in Entertaining with Disney called Frozen Winter Wonderland Holiday Brunch. Get your own copy of Entertaining with Disney and then share what you think of the book and this recipe!