Today, legendary supermodel Heidi Klum launched her very own pair of designer Minnie ears! Klum was invited to design Minnie ears as a part of the Disney Parks Designer Collection, which invites guests to create the ears of their dreams. As we've seen, this means that Klum's dream pair is something glamorous that would fit right in on a runway!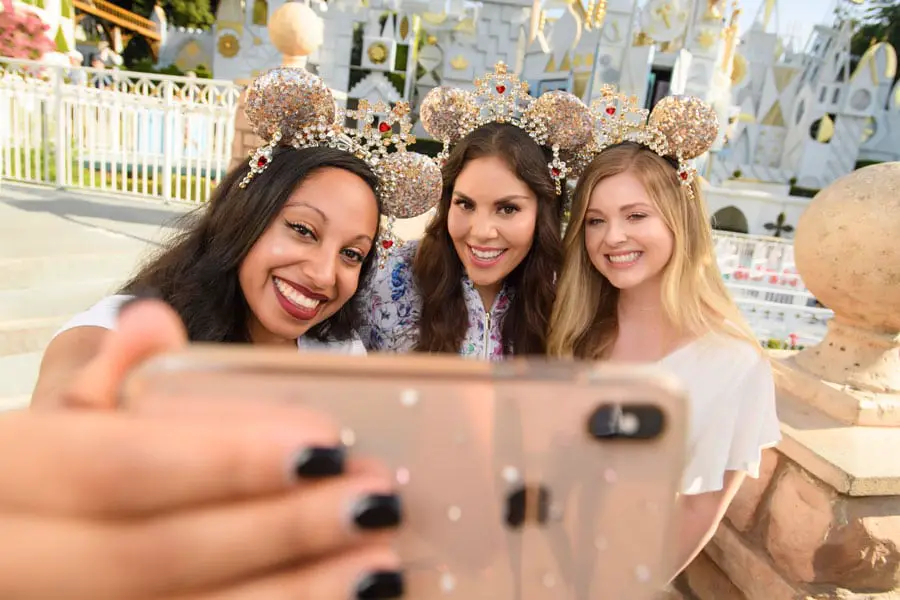 The pair features over 150 Swarovski crystals and weighs over 1/2 a pound. These ears are definitely luxury and in my book, count more as a fashion statement than a casual park accessory. If you need a pair of these incredible designer ears in your closet, you can grab a pair for $600 starting today at Disneyland Resort. They'll be available while supplies last at: the Dress Shop in the Downtown Disney District and New Century Jewelry at Disneyland Park, Elias & Co. at Disney California Adventure Park, Uptown Jewelers at Magic Kingdom Park, Mousegear at Epcot, Art of Disney at Epcot, Once Upon a Time at Disney's Hollywood Studios, Discovery Trading Company at Disney's Animal Kingdom, Ever After in Disney Springs, and on ShopDisney.com. 
Looking forward to seeing what other designers will bring to the collection? Be sure to check out the release schedule here. Also, watch the video below to see Ashley Eckstein and Bret Iwan talk about the process of designing their special pieces of fashion!
Her Universe – Oct. 4
Jerrod Maruyama – Oct. 18
COACH – Fall 2019
Bret Iwan – Winter 2019
The Blonds – Winter 2019
Loungefly – Winter 2019
Vera Wang – Spring 2020
Cupcakes and Cashmere – Spring 2020
Joe Rohde – Spring 2020
Her Universe – Spring 2020
Kevin Rafferty – Spring 2020
Karlie Kloss – Spring 2020
Lily Aldridge – Spring 2020
John Coulter – Summer 2020
What do you think of these ears from Heidi Klum? Will you be grabbing a pair for yourself? Be sure to connect with us on Twitter and Facebook to let us know!