It was a mild day at the Disneyland Resort both weather and crowd wise. I got to Disneyland around 11:30am, took my train station photo, and sat on a bench outside of Disneyland to people watch for a little bit. I then headed into Disneyana to browse. I noticed some new Funko POPs themed to 'The Lion King.' They are $14.00, and discounts apply.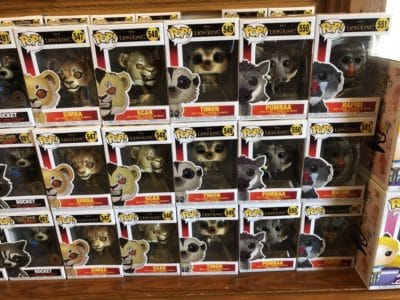 After that, I headed to Town Square and met up with Mr. DAPs. We headed towards Fantasyland, but then remembered that the Main Street March was about to start. So we found a spot in front of the Castle. Shortly after, Caitie and Luke met up with us. The Main Street March is a little show with the Disneyland Band, Mickey, Minnie, Donald, Goofy, Pluto, and Chip & Dale that begins at the Castle. It then continues to Town Square.
We then headed to Market House for some coffee, and then went to the Mark Twain Riverboat for a cruise on the Rivers of America. We were among the last to board, but we found seats in front of the boat as no one wanted to sit in the sun. But the cruise around the River was nice and peaceful.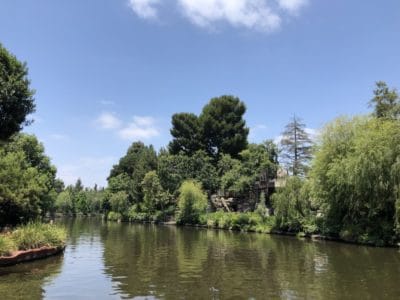 After a cruise on the River, we headed to Star Wars: Galaxy's through the Resistance entrance. That's the entrance through Critter Country. Along the way, we stopped at the Wishing Tree. I wasn't aware of this. It's located near Dok Ondar's Shop.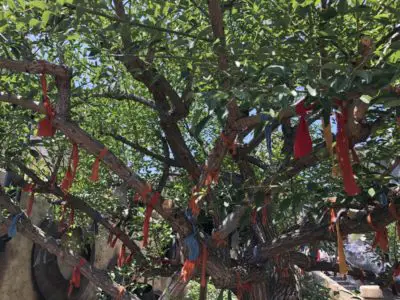 Then I found out where the Black Spire of the Black Spire Outpost was. It's right outside of Dok Ondar's Shop. To me, it seems that he wants control of a lot of things in the Black Spire Outpost. I also took some photos of areas that I had not taken before, so that was nice.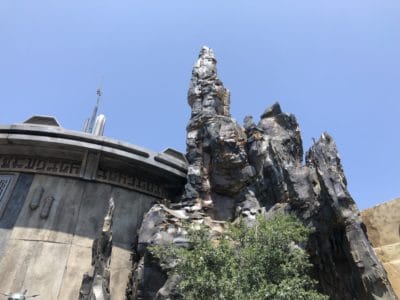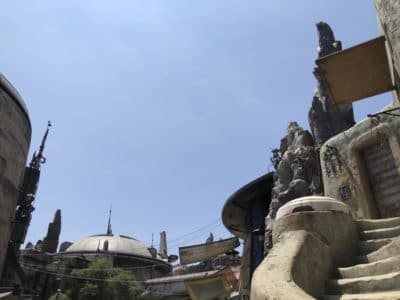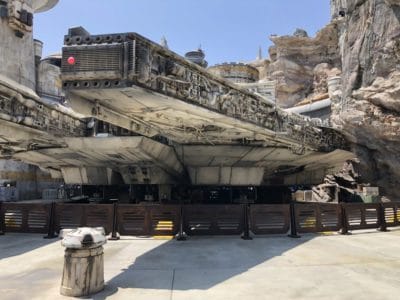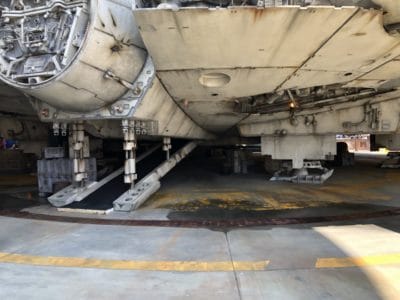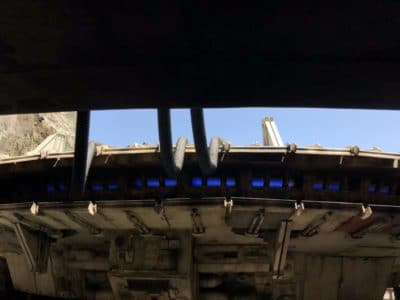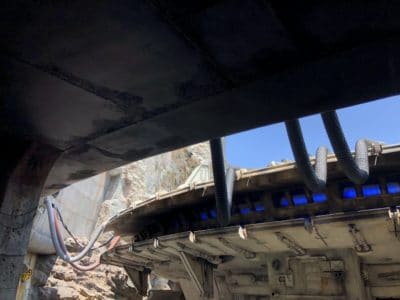 And yes, by looking at the last few photos, we did go on Millennium Falcon – Smugglers Run! It was my third time on this attraction, and also my third time as an engineer! I don't mind at all! It's actually quite fun and less stressful that being a pilot! Of course, we had fun because your supposed to have fun when flying the Millennium Falcon!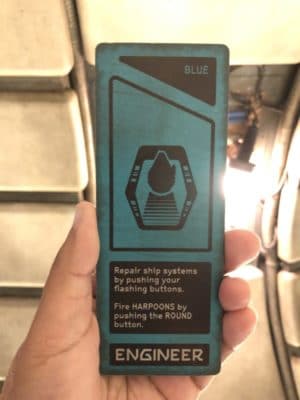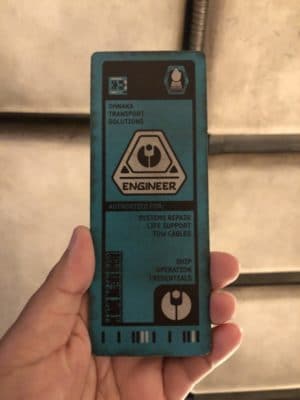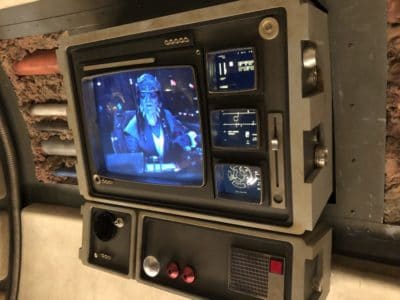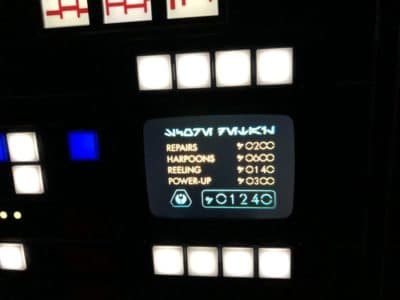 After Smugglers Run, we met up with DAPS MAGIC reader and friend Jeff. We spent some more time exploring Batuu before heading to see Mickey's Soundsational Parade along Matterhorn Way. And while we waited for the parade, we saw Captain Hook, Gideon, and Gaston! It's always fun seeing characters walk around because you never really know who you will see!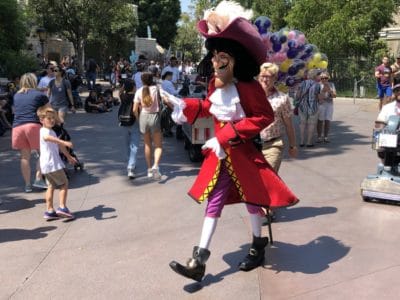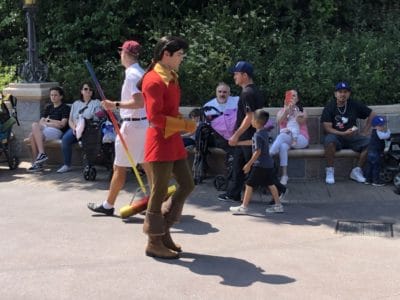 Now it was time for Mickey's Soundsational Parade! Remember that this parade ends its run at Disneyland on July 17, so there you have just a little over a week to catch this fun parade!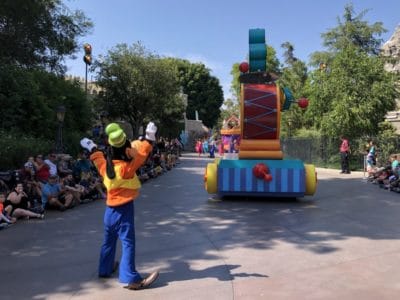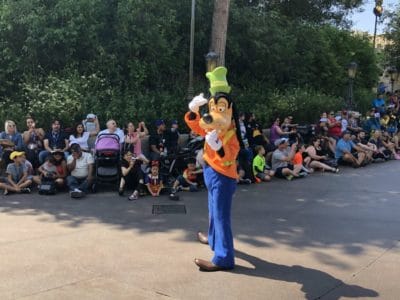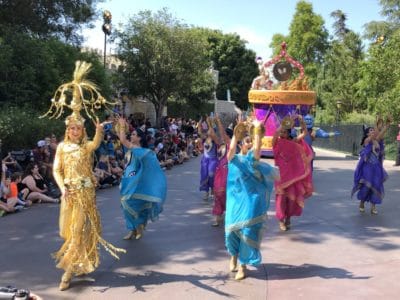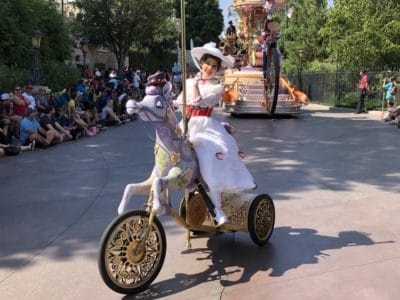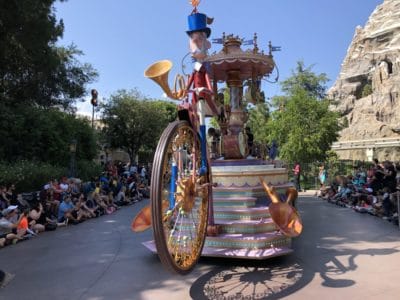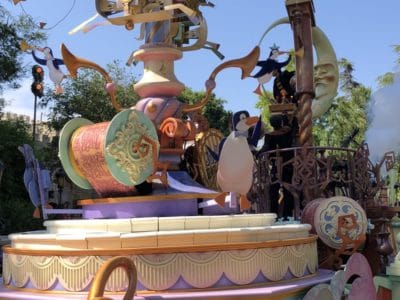 After Soundsational, we headed back to Batuu for some more fun! And soon after, it was time for dinner. So off we went to Disney California Adventure. While the rest of the group got food from Smokejumpers Grill, I mobile ordered from Award Wieners. I got the Lava Fries, which have pulled pork and pineapple salsa. These were really good! And right now, Disneyland Annual Passholders who Mobile Order from Award Wieners, Lucky Fortune Cookery, Bayside Brews, and Corn Dog Castle receive a special button themed to that particular location. I have seen some concerns for those under 21 when ordering from Bayside Brews! Well, you can order pretzels and non-alcoholic drinks from Bayside Brews so you can also get the special button.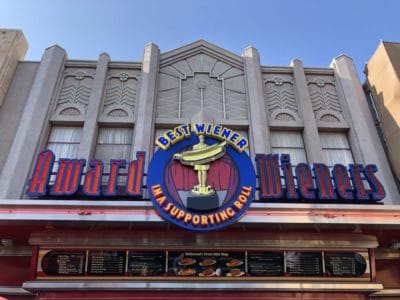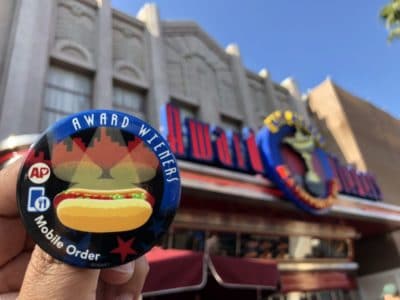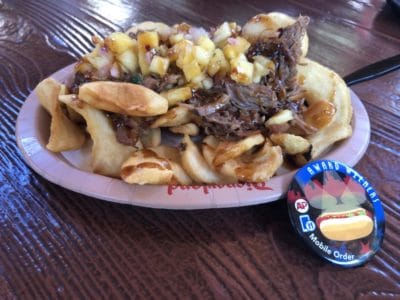 After dinner, we headed Pixar Pier to get FastPasses for the Incredicoaster before heading to Cars Land for some fun and racing on Radiator Springs Racers! It was definitely a great day for a nice drive and race! And we won, which made it even more fun!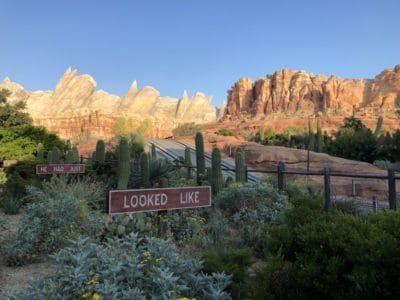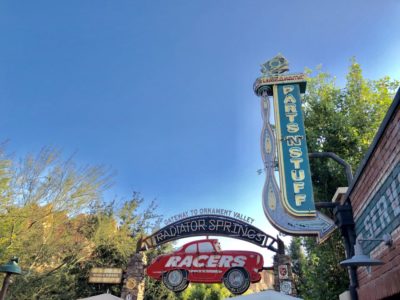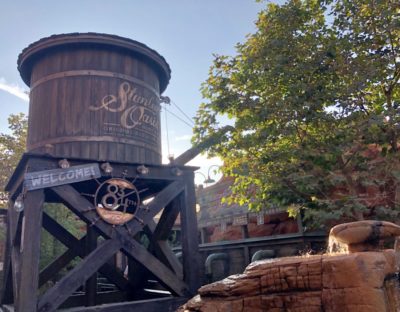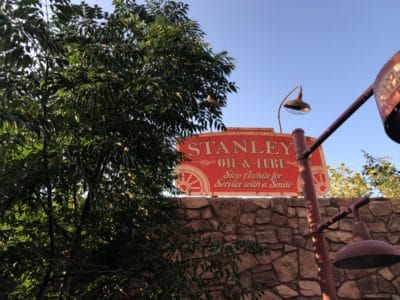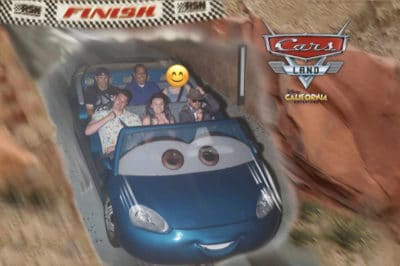 After Racers, we headed to Paradise Park and saw a few minutes of Tale of The Lion King. Then it was off to Pixar Pier for the Incredicoaster! Caitie, Luke, and Jeff had FastPass for it, while Mr. DAPs and I waited for them. I took a few photos while we waited, and I even took my favorite photo of the day! Sunset along Pixar Pier is always nice, and it was great yet again!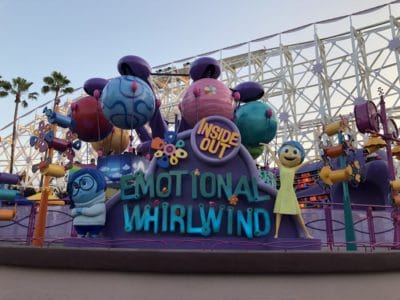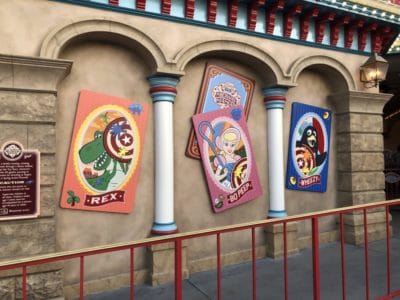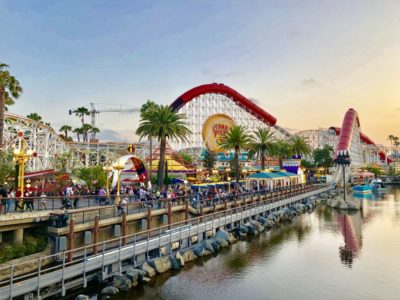 After some time in Pixar Pier, we headed to Ghirardelli as it was National Chocolate Day! So naturally, we also got some ice cream and chocolate! We then made our way back to Cars Land for some nighttime photos! This is such a nice area to photograph, and it was a very cool night too.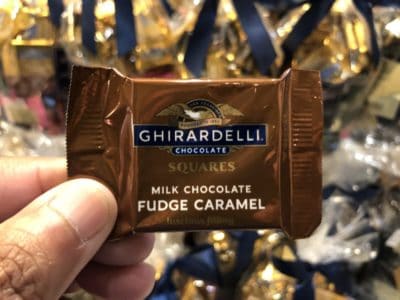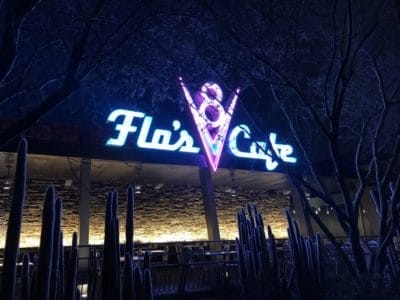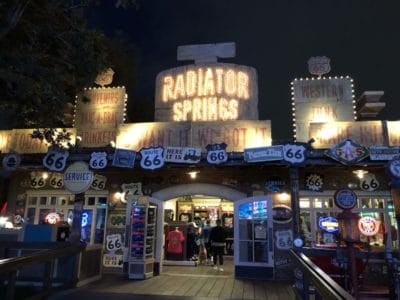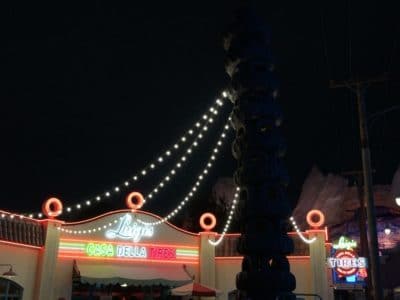 After some time in Cars Land, we made our way to Carthay Circle for some more nighttime photos! It was such a nice night overall, and taking photos here was also nice!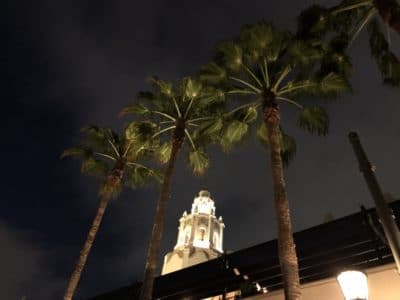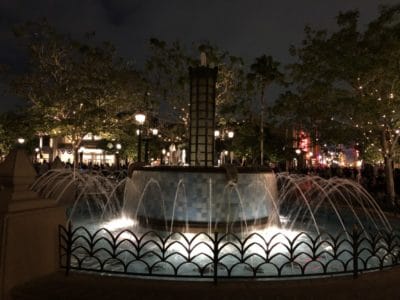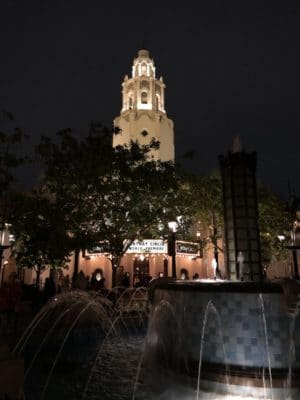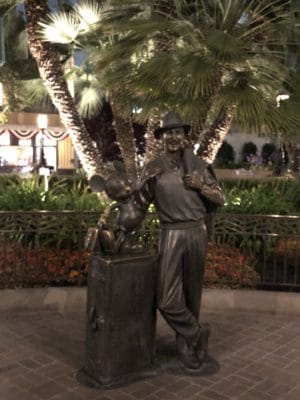 And that ends another 'Sunday Recap Report!' I hope you have a great week, and we will see what adventures we have next week at the Disneyland Resort!