It was another warm and somewhat humid Sunday at the Disneyland Resort. It was also the final day of reservations for Star Wars: Galaxy's Edge before it opens for everyone. (And since I write this blog on a Monday, the Virtual Queue is active and things seem to be moving along fairly smoothly. Groups 15-31 are able to enter Galaxy's Edge, and the estimated Land wait is 'Afternoon' as posted on the Disneyland App.)
Mr. DAPs and Caitie were traveling this weekend, so I enjoyed the Parks solo, but it was fun! As I entered Disneyland, I thought I would do something different. I decided to see shows today. Entertainment at Disney Parks is always the best, and it's always nice to take the time to appreciate the work done by the performers. But before I saw a show, I decided to check out Disneyana. There were plenty of the DJ R3X Funko POP figurines available. They are $24.99 plus tax, and discounts apply. I then walked into the lobby of the Opera House, and noticed a section of it curtained off. Looks like a Haunted Mansion 50th anniversary exhibit will be coming soon.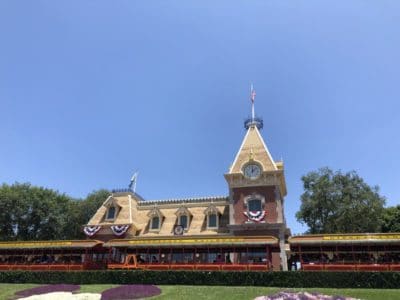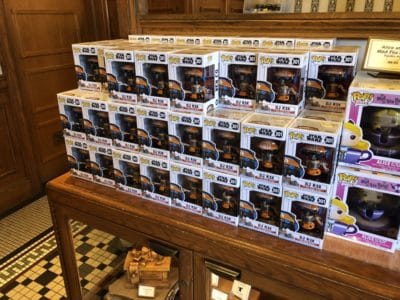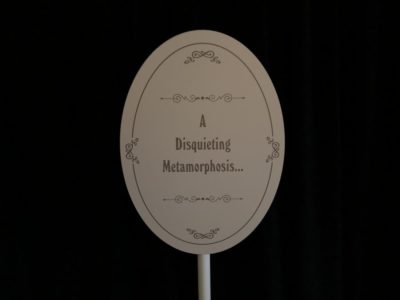 I was going to see Great Moments with Mr. Lincoln, but the doors had just closed. So I decided to move on. The first show I would see today would be Walt Disney's Enchanted Tiki Room in Adventureland. The Tiki Room was the first fully Audio-Animatronic Show ever produced, and it continues to delight guests at Disneyland and Magic Kingdom! And you can't go wrong with a fun sing along Show, and one that definitely puts a smile on your face!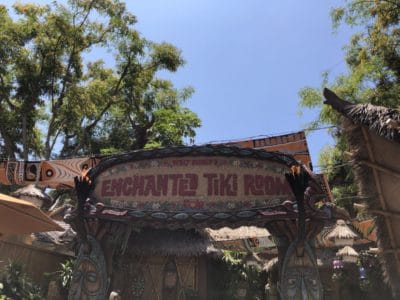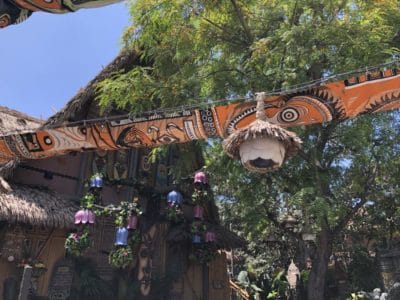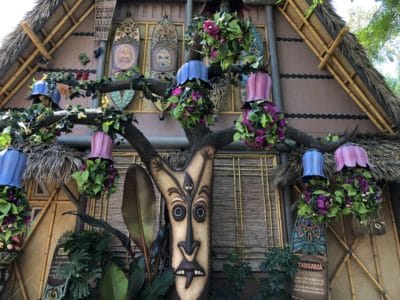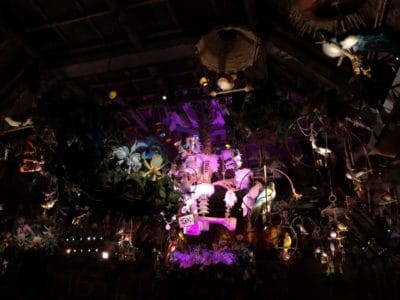 After watching birds sing words and flowers croon, I headed to Golden Horseshoe. I was getting hungry so I went to Jolly Holiday Bakery Cafe. I ordered Tuscan soup, which is a turkey vegetable soup, a coconut cheesecake, which is inspired by a particular pixie, and a drink. The soup and cheesecake were really good, and were just what I needed to continue the day. As I was eating, I made a FastPass reservation for 'it's a small world.' So it was off to Small World after lunch. It was quite warm out so a cruise around the world was very much needed.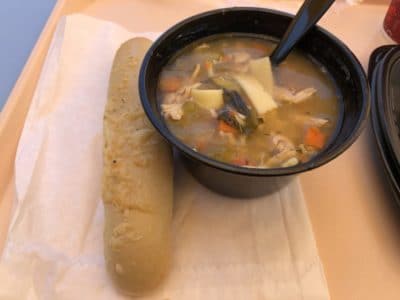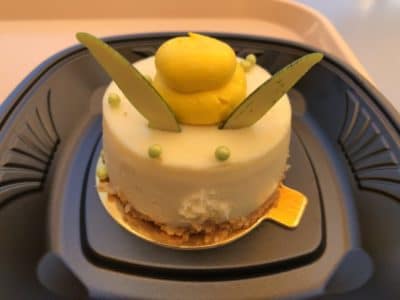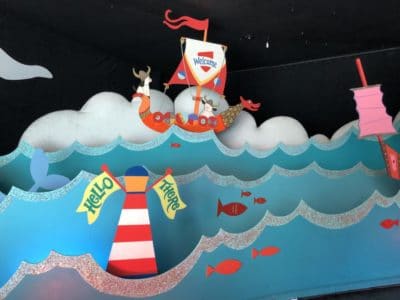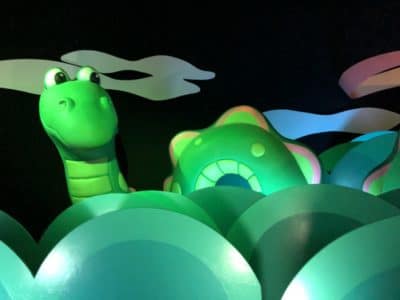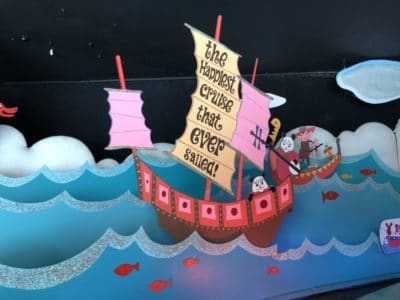 After a slight delay on 'it's a small world,' it was time to head to the Fantasyland Theatre for 'Mickey and the Magical Map.' This show has been running for over 6 years, and is still a guest favorite! It's also a nice way to see and hear live performers perform many Disney favorites!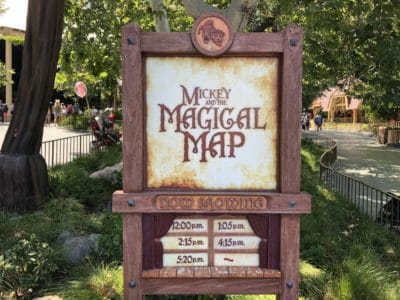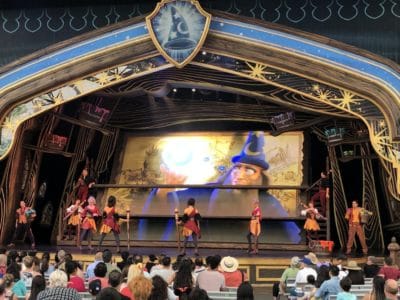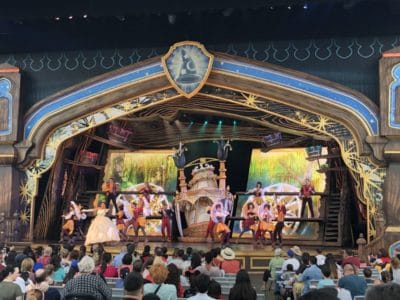 Following 'Magical Map,' it was time for the next show. So off I went to the Royal Theatre near Sleeping Beauty Castle. I was hoping to see the 'Tangled' show, but instead saw the 'Beauty and the Beast' show. Both are entertaining, and I hadn't seen the 'Beauty and the Beast' show in quite awhile. Mr. Smthye and Mr. Jones do a great job at retelling the story of Belle and the Beast, along with keeping their comedic timing going and the audience entertained!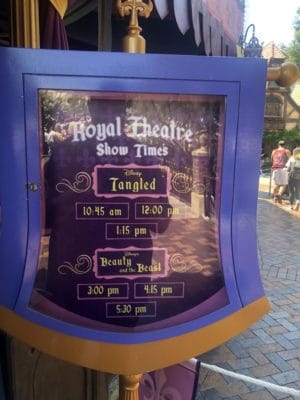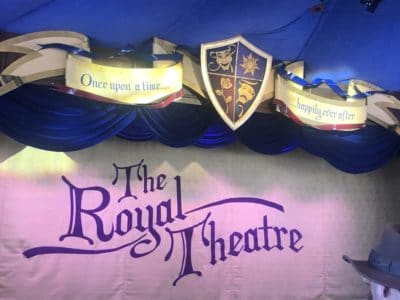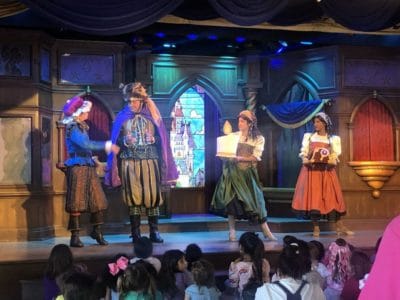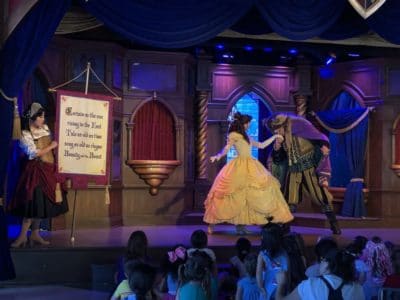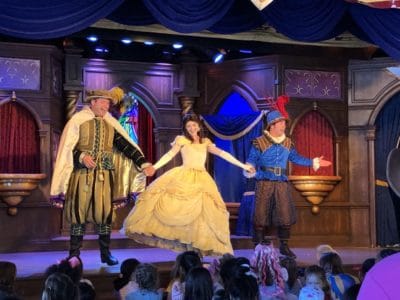 After seeing the 'Beauty and the Beast' show at the Royal Theatre, it was time for another show. This time it was at The Golden Horseshoe! The Golden Horseshoe has been another Disneyland guest favorite since opening day in 1955! In the early days, you would find Wally Boag and Betty Taylor entertaining audiences with their comedy and fun! Nowadays, the Golden Horseshoe is home to the variety show. You never know which show you will see, but it's always a fun show!
For this particular show, it featured the piano player, along with Sam the Mayor of Frontierland, Miss Rose, and the Sheriff. Guests are brought up on stage during the show to be extras, and it's always fun to see them perform.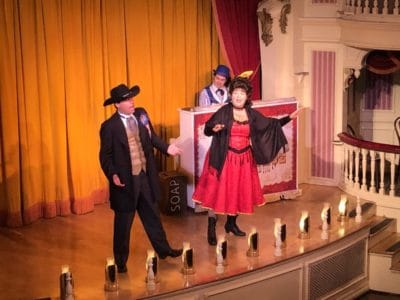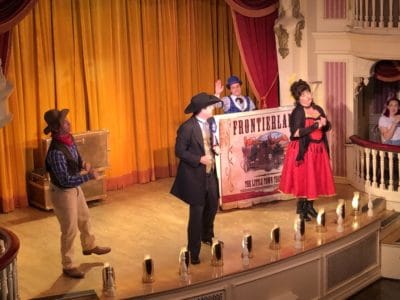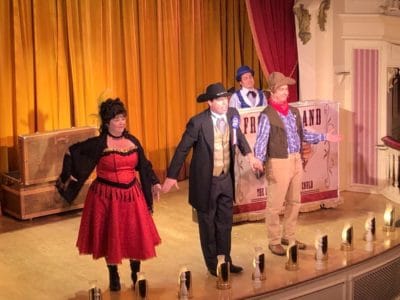 Now it was time to head over to DCA for more shows and fun! Along the way, I stopped at Fiddler, Fifer, and Practical Cafe, which is the Starbucks location at Disney California Adventure for a refreshing drink. I then headed to Pixar Pier as it was celebrating its first anniversary! I also stopped by to visit Forky! And of course I had to see a Pixar themed show, and the Pixarmonic Orchestra were definitely a delight as always!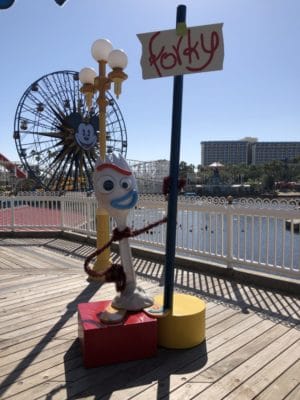 After being entertained by the Pixarmonic Orchestra, it was time to check out the progress being made around the Inside Out Emotional Whirlwind. It opens very soon, and the area is coming along nicely.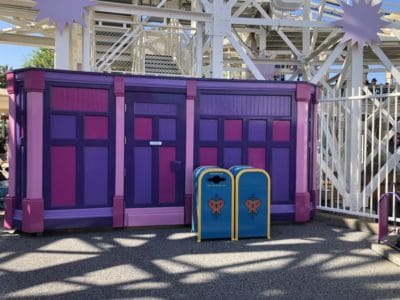 After some fun at DCA, it was time to head back to Disneyland for more fun! The first thing I did was spend some time at the Main Street Cinema. It is now just the Cinema sans merchandise. It felt more welcoming this time around, and there were guests enjoying the cool air as well as the cartoons!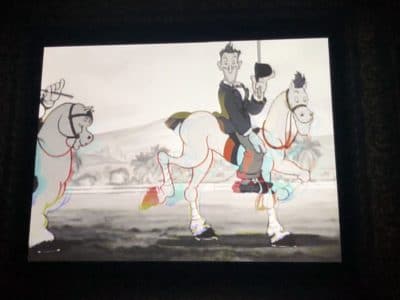 As shows were winding down, it was time to visit some classic attractions. So I headed to Fantasyland to enjoy some opening day favorites! I first went to 'nowhere in particular' on Mr. Toad's Wild Ride before flying off to Never Land on Peter Pan's Flight! Both had short waits, which definitely made them fun!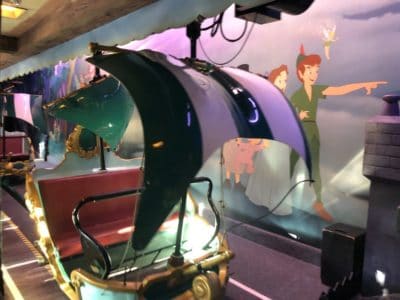 It was now time for dinner, and I could only think of one place to go – Alien Pizza Planet to celebrate the release of Toy Story 4! There were now special foods or promotions going on here. It was just a nice change of pace! I got the Countdown Chicken Fusilli, which has been a favorite dish of mine since the Pizza Port days! I still remember when it was sold at the Cast cafeterias because it was definitely a nice treat to enjoy!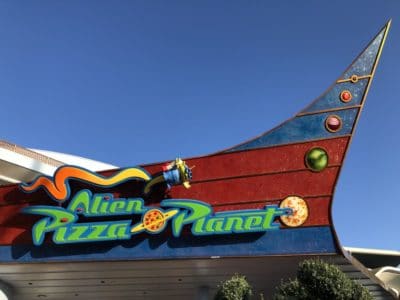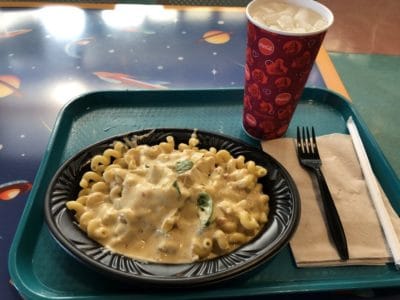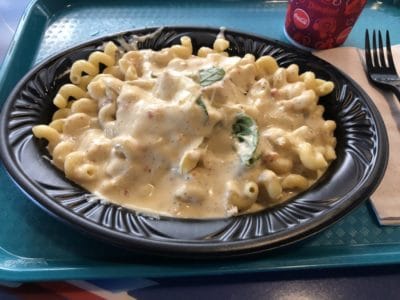 After dinner, I headed to the Mickey & Friends Parking Structure. The buzz around the Resort was that the new security screening area, along with the new tram loading/unloading area at the Pixar Pals Parking Structure has opened. I normally park at the Toy Story Parking Lot off of Harbor Boulevard, so I definitely needed to check out the new area.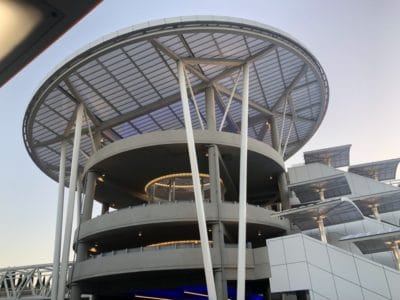 The Pixar Ball is prominently featured in the new tram unloading area, and guests were already taking photos in front of it. While there, the new escalators were being tested. Plus the new signs look very nice, and the design of the structure looks simple but nice as well.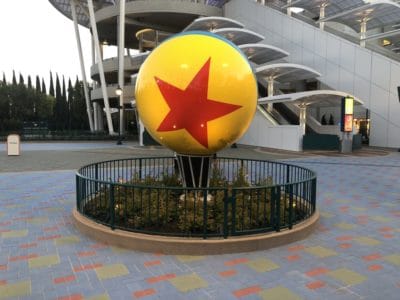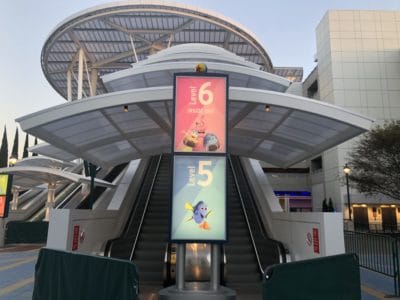 And there's plenty of directional signage around the area which will help you get around fairly easily.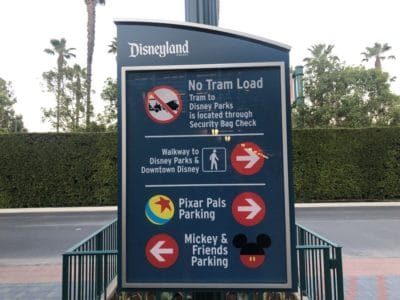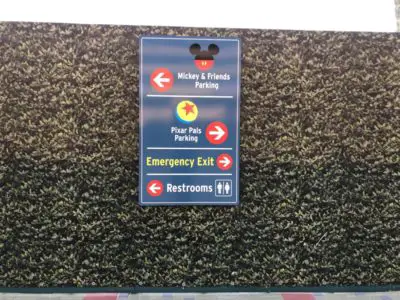 The new security screening and tram loading/unloading area is very well done! I overheard someone say that it felt very welcoming and looked like a Metro Station. Security is definitely happy to work in this new area. The first level provides much needed air conditioning, and a more comfortable atmosphere. It's very open, and doesn't feel crowded at all.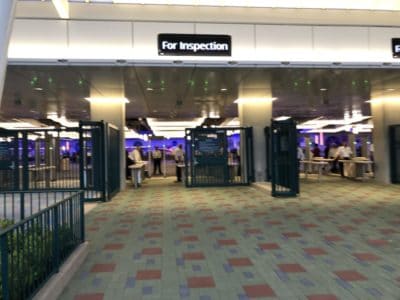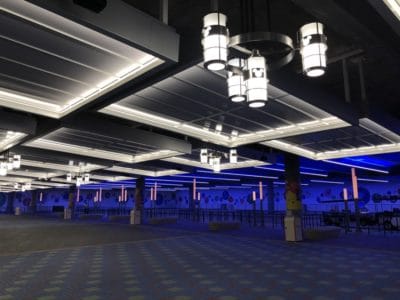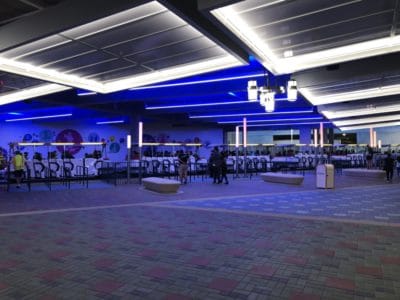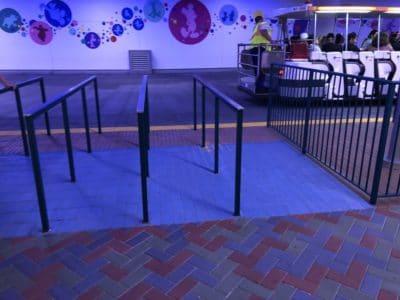 Plus the nice touches with silhouette artwork featuring Disney and Pixar characters, along with new Mickey lighting add to the ambiance of the new Parking Structure.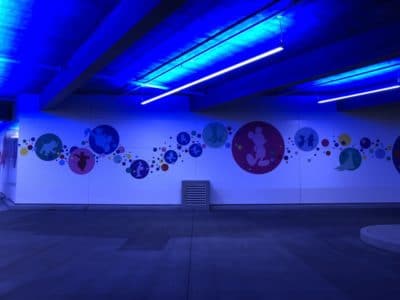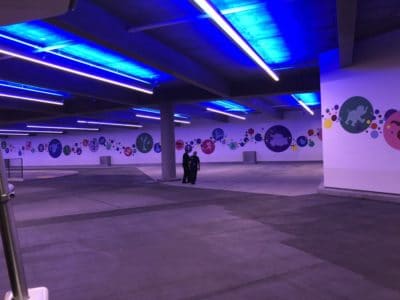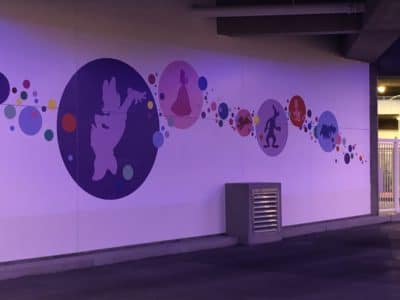 After checking out the new Parking Structure area, it was time to head on home. It was another fun day of shows, classics, and new things! Tune back in next week to see what adventures we may go on. We might even head back to a Galaxy far, far away! Who knows?! You'll just have to find out in the next 'Sunday Recap Report.' See you next week!