Welcome back to the Sunday Recap Report! It was another cloudy, but humid day at the Disneyland Resort. I got to Disneyland around 11:30am, and headed to the Jolly Holiday Bakery Cafe to have the new Chocolate Peanut Butter Hand Pie. Think of it as a Pop Tart but with chocolate filling and chocolate chips, peanuts, and peanut butter chips on top of chocolate hazelnut spread. It was very good, and I had it with some milk. The chocolate peanut butter hand pie can easily break apart when eating it and holding it, but that's okay. The price of this particular hand pie is $4.99, and discounts apply. And always check the display case at Jolly Holiday Bakery Cafe because there are always new sweets and treats, and many of them are seasonal.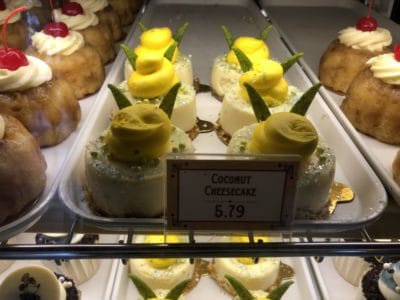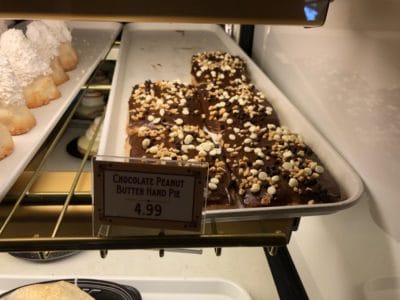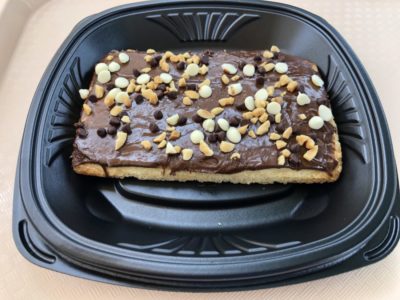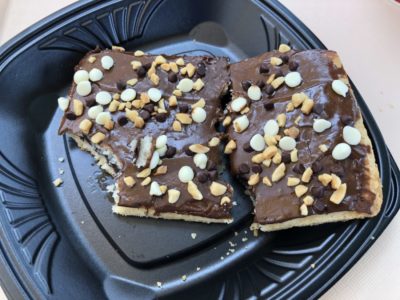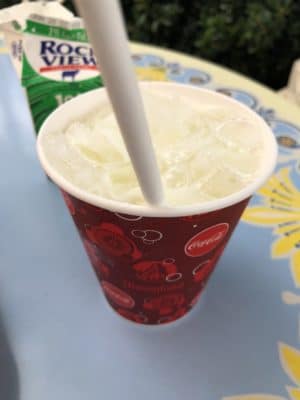 I had just finished eating my dessert when Mr. DAPs and Caitie popped out of nowhere at Jolly Holiday. I gather my things, and then we were trying to figure out what to do for the day. We then decided that we would try to deviate from our 'normal' routine. But obviously we couldn't say 'no' to Starbucks so off to Market House we went. Then we sat near the Castle for awhile before venturing off to Critter Country. We went to check out the updated churro cart. Frozen lemonade was added to the cart, which was rethemed for the area and named 'The Snackin' Place.' And the 2pm group for Galaxy's Edge was eagerly waiting to enter, as they formed a line alongside Splash Mountain. We then walked into Pooh Corner as Caitie was looking for Tigger stuff.
After exploring Critter Country, we headed to Fantasyland. On our way, we saw the Disneyland Band performing outside of the Golden Horseshoe. While in Fantasyland, we ran into our friend Megan who was working Guest Relations there. We chatted with her for awhile before we headed to Disney California Adventure. We sat in Cars Land for a while. Cars Land had celebrated its 7th anniversary on June 15, and it was nice to spend some time there. The land still feels new, even though some changes have been made to the area in those 7 years.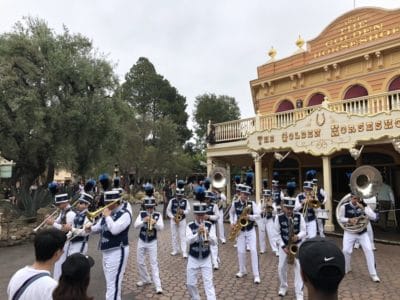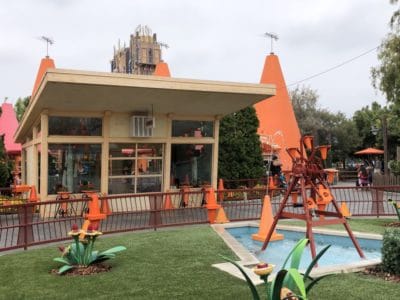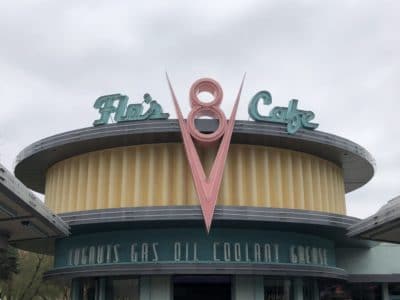 After spending some time in Cars Land, we headed to Pixar Pier to check out some new things in the area. Forky and Bo Peep are new to the area in preparation of the release of 'Toy Story 4' on Friday. We also saw the Pixarmonic Orchestra, which were a surprise hit during Pixar Fest last summer. The Inside Out Emotional Whirlwind attraction was also being tested. It should open very soon. And we also noticed that Zurg had been moved to on top of the Poultry Palace Apple Juice Box.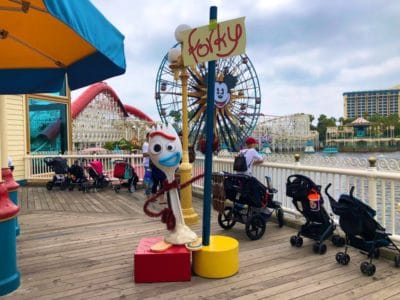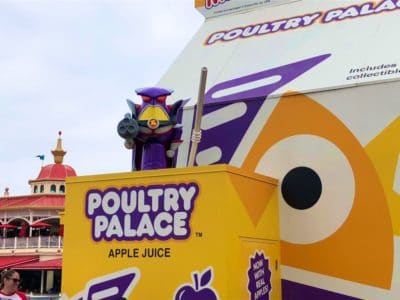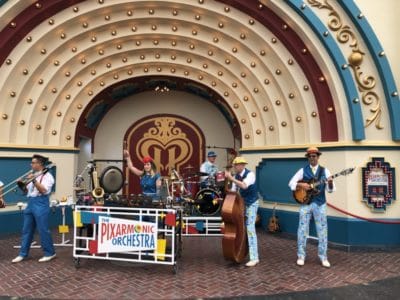 After some fun and entertainment in Pixar Pier, we headed to Hollywood Backlot. It's really nice walking down Hollywood Boulevard. And here's something that's quite interesting. As you walk down Hollywood Blvd. and walk past the Hollywood Studios sign, you'll notice that the area music switches from classic Hollywood music to Marvel themed music. And if you stand right where the music switches, you may not even be able to hear the classic Hollywood music! It's a fun little thing to do! So the next time you are in Hollywood Land at Disney California Adventure, be sure to take some time to discover this not so hidden gem! And while we waited for dinner time, we decided to head into the Sunset Showcase Theater to see Mickey's PhilharMagic!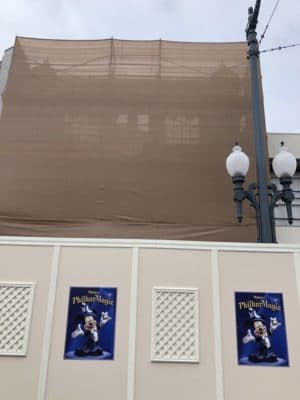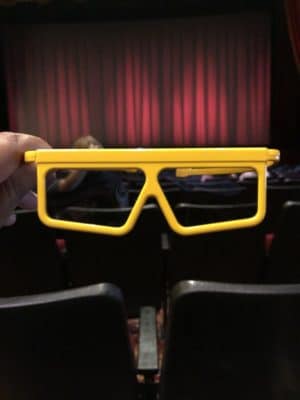 After Mickey's PhilharMagic, it was just about time for dinner. But before that, we checked out some merchandise at Elias & Company on Buena Vista Street. Finally it was time for dinner. While the rest of the group went to Smokejumpers Grill, I mobile ordered at Award Wieners. I got the Lava Dog. It has pulled pork, teriyaki sayuce, and pineapple salsa. It's served with filmstrip fries. It was $9.99 on the Disneyland App. The sign at the restaurant says the Lava Dog is $9.79, while the Lava Fries are $8.49, as opposed to $7.99 on the Disneyland App. While I waited for my order to be ready, I stopped by  Trolley Treats to pick up a Mickey cookie for my mom. And it's always fun to see the different types of sweets and treats offered at Trolley Treats. Oh, and the Lava Dog was really good! I just wish I could add the toppings of the Lava Fries to the regular filmstrip fries, instead of having to order a separate side of fries.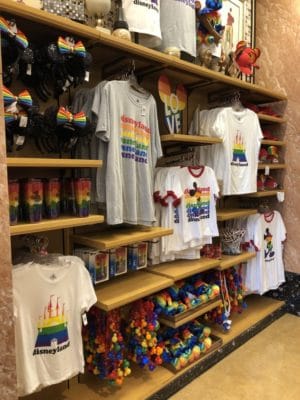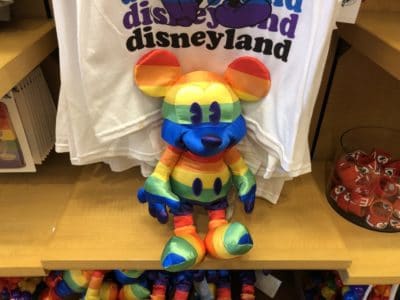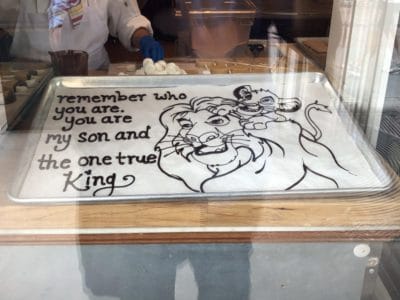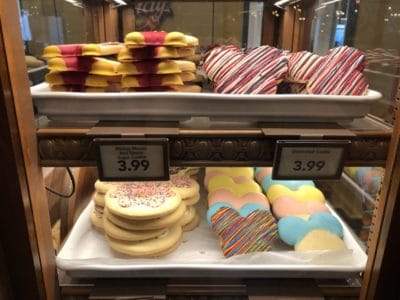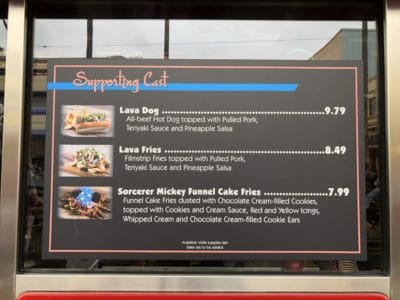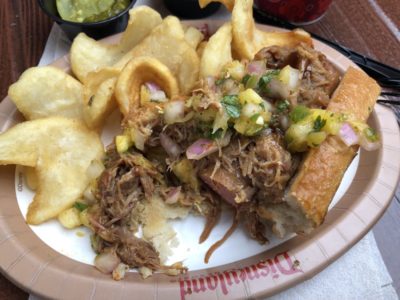 After dinner, we made our way to the Palisades Stage along Paradise Bay to see 'Tale of The Lion King.' As we headed there, I noticed a new Bo Peep & Forky light up balloon. It's available at both Parks, and is $15! We got our spot for 'Tale of The Lion King' fairly early, and the area filled up quickly! It was a full show, and a great show too! Definitely make time during your visit to see this wonderful show! You won't be disappointed!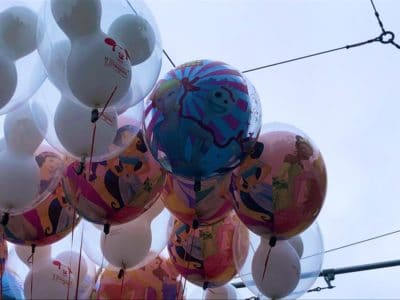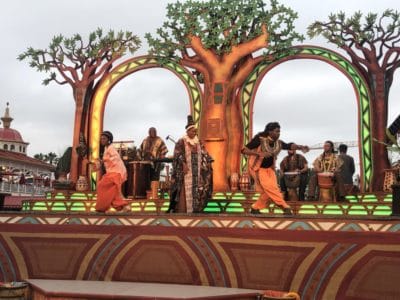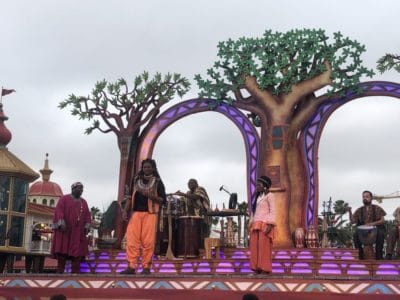 After seeing 'Tale of The Lion King,' we headed back to Disneyland for Disneyland Forever. We found a spot near 'it's a small world.' This is a great place to watch fireworks from as it's not too crowded there. And it definitely wasn't either! You get the projections on the 'it's a small world' facade, as well as a closer view of the fireworks. Yes you do miss the fireworks that shoot off the Castle, but I will take this area over Main Street anytime! It was nice to see Disneyland Forever again. The theme song, 'Live The Magic,' is a beautiful song, especially when the ballad plays after the show.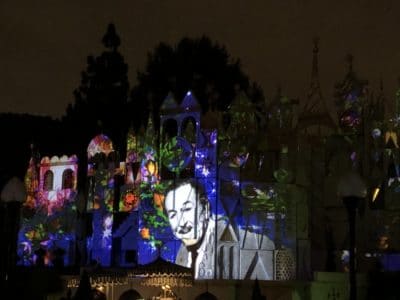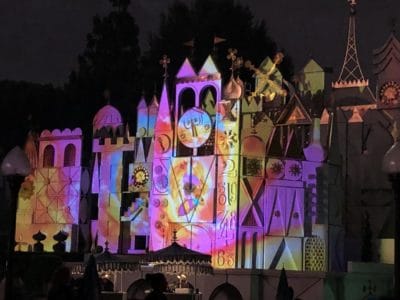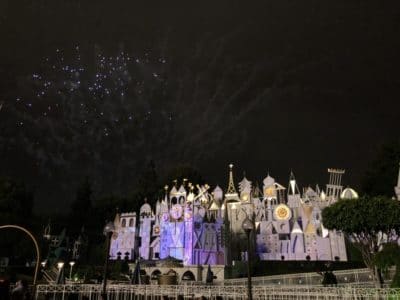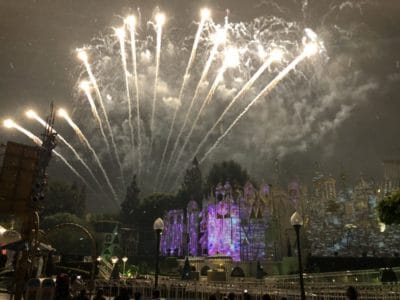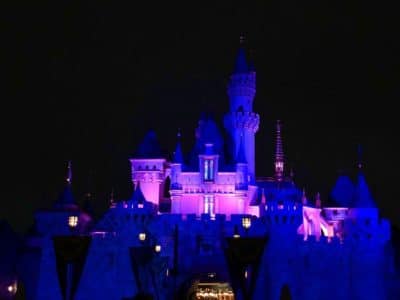 Following fireworks, it was time to head home! It was yet another fun Sunday at the Disneyland Resort with great friends! Next Sunday will be the last 'quiet' day at Disneyland before Star Wars: Galaxy's Edge opens to everyone! Who knows what adventure we will go on next week, but it will be fun no matter what!