In 1941 the world was introduced by Walt Disney to what would become an animated classic. Dumbo showed the world that "the very things that held you down are gonna carry you up and up and up." Now nearly eight decades later, Disney returns to the story of Dumbo. Under the direction of Tim Burton, Dumbo returns to the big top and the big screen in a movie that builds off the original animated classic.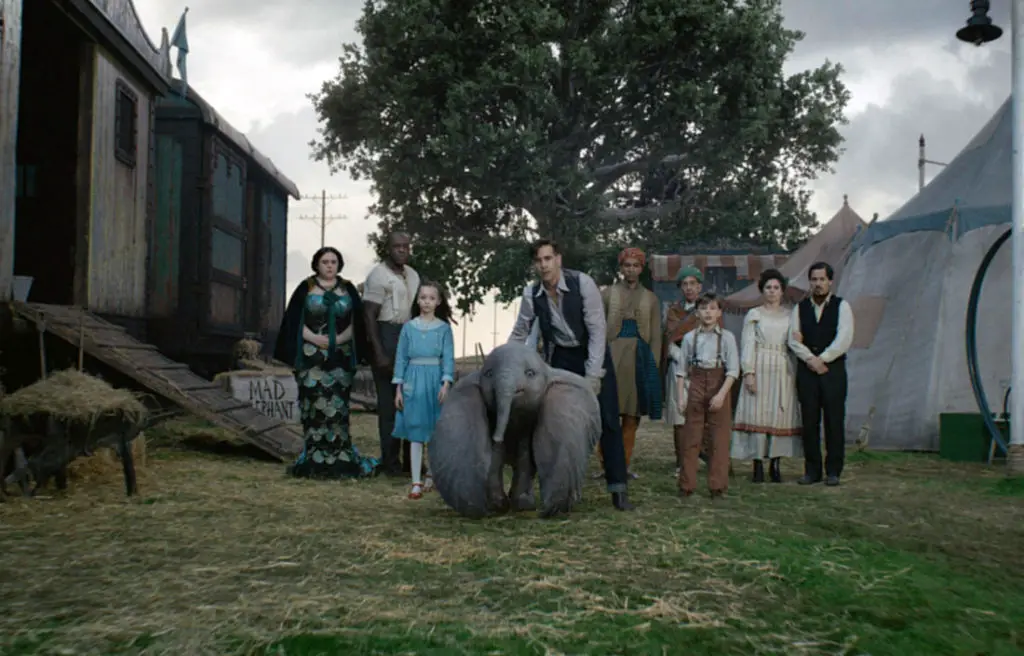 Story
Unlike many Disney animated movies that have been made into live-action films, this movie is not a retelling of the exact same story. Instead, Tim Burton uses the original version as a jumping off point before telling a new story about Dumbo.  The result, while not unpredictable, is charming and will tug at the heart. This doesn't necessarily mean there will be tears. It does mean that this story is heartwarming and packed with cute moments. The result is an enjoyable movie that has Disney charm. It isn't an amazing story but it is enjoyable enough.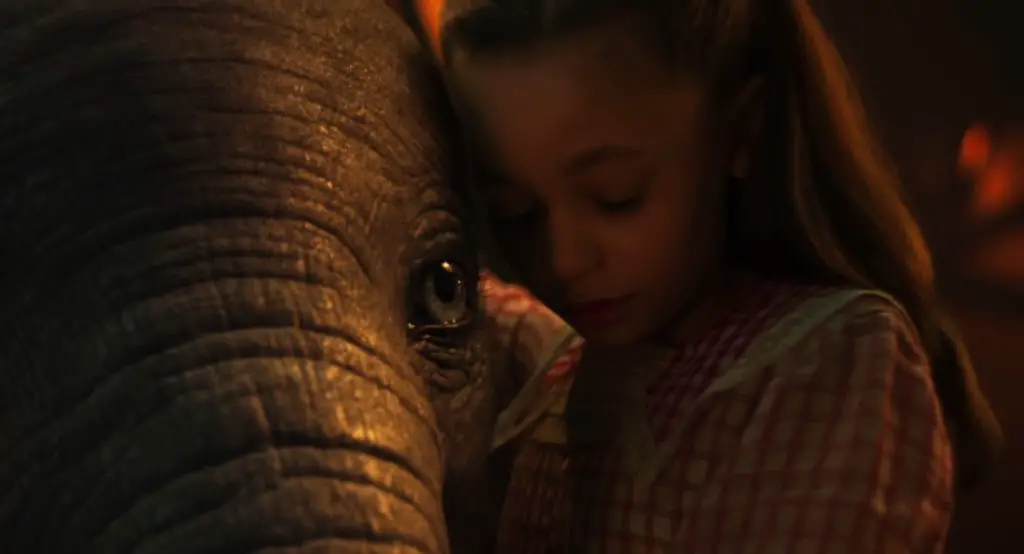 Quality
Dumbo looked much better on the screen than I was expecting. With a movie that relies so heavily on digital effects, there is always a risk of it not looking real enough. However, the stylistic choices made by Mr. Burton made this not an issue for the most part. There were a couple of moments that things felt a little too digital. Thankfully, the title character really looked good through most of the movie. The movie really does look pretty through most of it and is enjoyable to watch.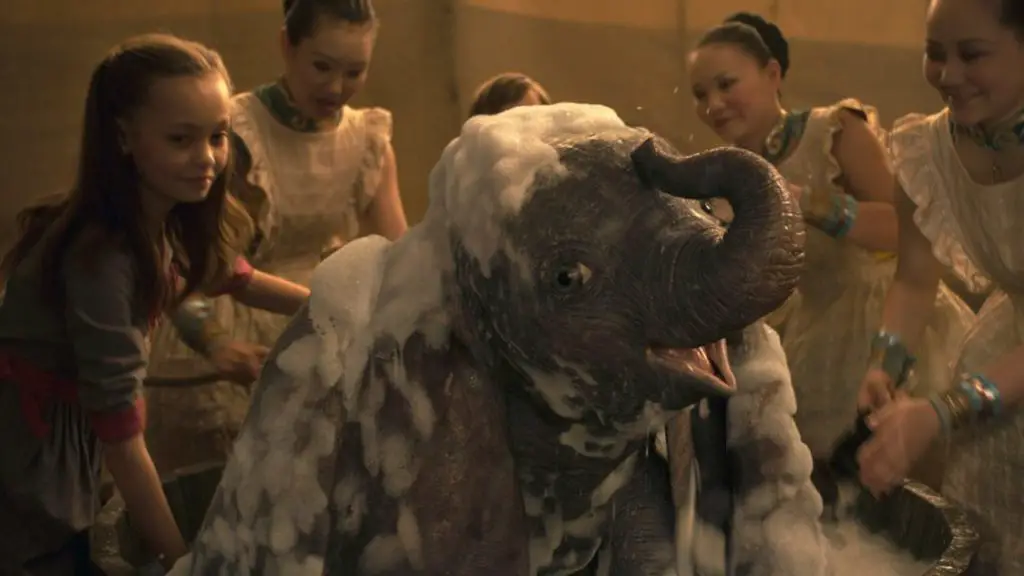 Characters
The cast in Dumbo really was a nice collection of talent. From the live actors to the digital ones, everything seemed to make sense. In fact, it is one of the strongest elements of the film. While there really aren't a lot of surprises in this movie, there also aren't really any major mistakes. They are all consistent as well. While there isn't anything that really blew me away during this movie, everything was decent as well. Danny DeVito was incredibly entertaining throughout the film and ended up being one of my favorite characters. The leads were also quite enjoyable but there was a charm that DeVito brought to his character. Alan Arkin's role was also entertaining.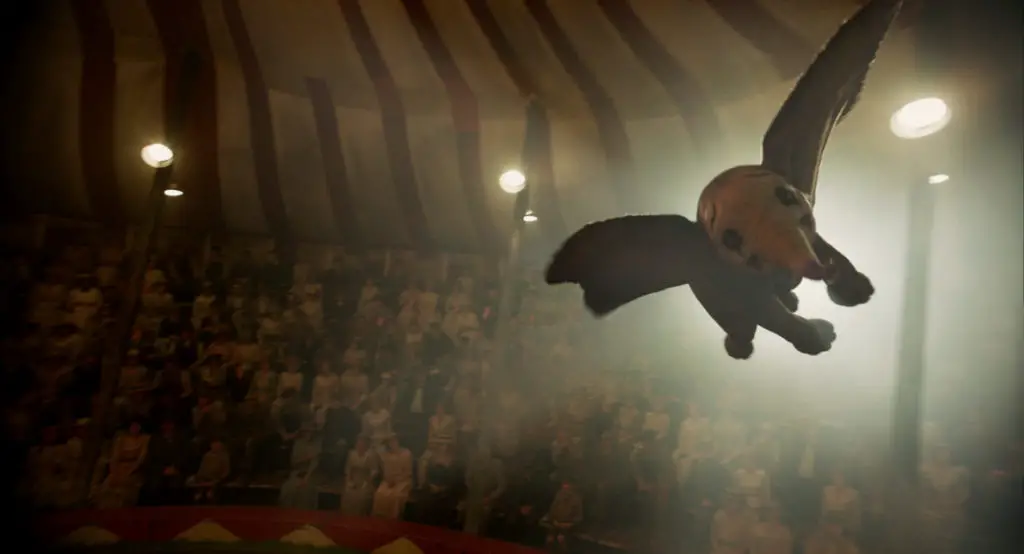 Music
As is quite common with Tim Burton films, Danny Elfman wrote the score accompanying Dumbo. The soundtrack Elfman wrote for this film is enjoyable and blends wonderfully. This should come as no surprise Elfman and Burton have worked together for over three decades. While most of the music is original, there are moments that reference back to the original 1941 film.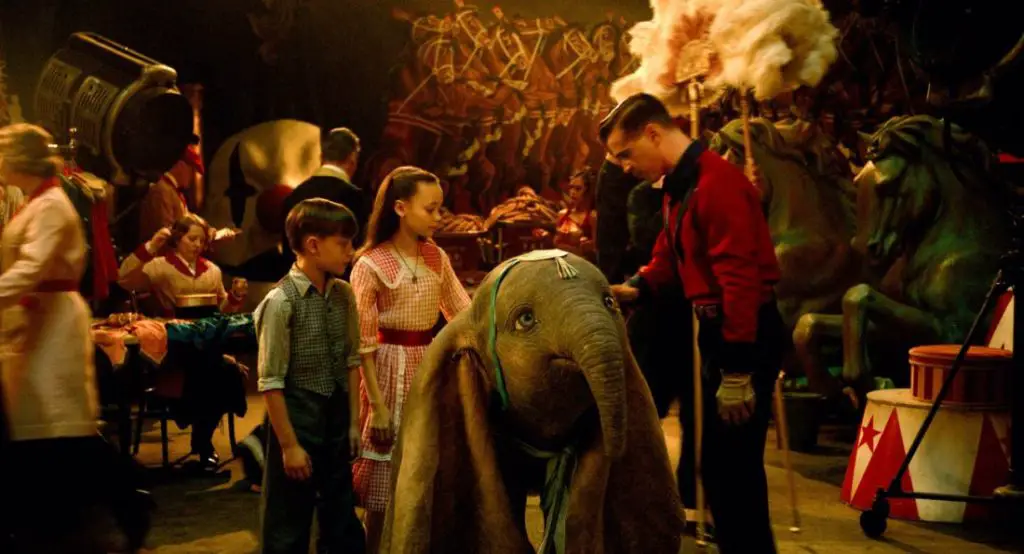 Final Thoughts
Dumbo returns to the big screen and is an enjoyable return to the story. The movie is an enjoyable one and does a nice job of using the original story as a starting point instead of just retelling it. Because of this, it didn't feel like watching a remake. This is a good movie. It's not a great movie though. I'm not entirely sure there was much that could be done to make it a great movie. However, that isn't necessarily a bad thing. It is a heartwarming movie that was enjoyable from the beginning to the end. It has some cute nods to the original movie and other Tim Burton films throughout so keep your eyes open. Dumbo is a fun movie that may not be the greatest live-action remake Disney has done, but it is a very sweet one. In fact, it might be Tim Burton's sweetest film made to date. Dumbo gets a hat tip. It's definitely worth watching. It won't blow you away but you will enjoy it!