Before the movie came out in 2018, Black Panther was a somewhat known Marvel Comics character that first appeared in Captain America: Civil War.  Now he's one of the most popular.  Here's why Black Panther became the second from the top story of 2018 for Disney.
Hype
Marvel didn't have a lot of diverse characters for their films before Black Panther.  It wasn't quite their fault as the comics haven't been too diverse in the past.  When T'Challa appeared in Captain America: Civil War in 2016 it made certain a feature film for the character would be a hit.  But, no one could predict just how big it would become.
Wakanda Forever
The film had a great cast of African-American actors and actresses.  It featured a stellar soundtrack.  It had a story that hadn't been seen in Marvel films previously.  All of this created one of the most sensational Marvel Studios movies to date.  The fictional nation's motto "Wakanda Forever" became common vernacular among any fans.  This wasn't just a hit, this was a phenomenon.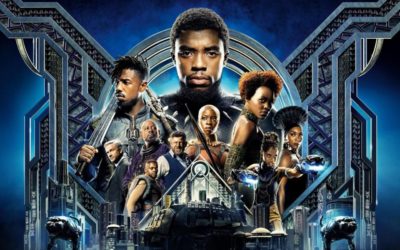 Pop Culture Icon
The character has become an icon, as guests at the park made him quite popular in appearances at Disney California Adventure. Costumes have inspired others to be creative and express Wakanda-like apparel.  There have even been some practical jokes surrounding Wakanda and whether or not people know African geography well.  That alone shows that there has been a positive result from the film – people have taken more interest in Africa and its culture.  As popularity grew in culture, so did sales.  Black Panther stuck around in theaters for several months and became the second most earning film of 2018 worldwide.  It was beat out by another Marvel movie.
Oscars
Black Panther has been reinvigorated in the news recently because of possible Oscar nominations.  In particular many are saying it is a contender for Best Picture.  This is a feat never done by a comic book movie before.  It also shows the amazing quality of a movie Marvel Studios produced.  This is a film that, as I said before, is a phenomenon, not just a fad.  It has changed the way superhero movies can be and has sparked Marvel Studios that were starting to become unoriginal with audiences.  It is a film that didn't fade from pop culture as the year went on but is now a mainstay for this nation as it is in Wakanda.  Sorry, I couldn't help myself with that last note.
Here is some of our coverage of Black Panther this year:
Black Panther Reinvigorates Marvel Cinematic Universe (A Spoiler Free Review)
Black Panther King T'Challa Arrives at Disney California Adventure at the Disneyland Resort
Wondercon Interview of Effects Supervisor for Black Panther