Guests visiting the Disneyland and Walt Disney World Resorts next month will have the opportunity to see a sneak peek of Ralph Breaks the Internet.
For guests visiting the Disneyland Resort, they will be able to see a segment of the new Disney animated film in the Tomorrowland Theater. This limited sneak peek will run from November 9 – December 9. The preview will be presented by MailChimp.
Over at Disney's Hollywood Studios, the sneak peek will begin on November 2nd. Guests will be able to catch it as part of the Walt Disney Presents attraction.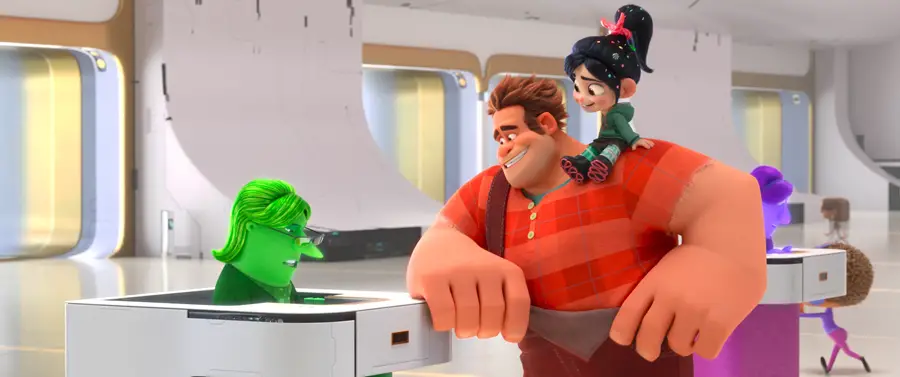 Ralph Breaks the Internet Description
In "Ralph Breaks the Internet," video-game bad guy Ralph and best friend Vanellope leave the comforts of Litwak's arcade in an attempt to save her game. Their quest takes them to the vast world of the internet, a world Vanellope wholeheartedly embraces – so much so that Ralph worries he may lose the only friend he's ever had.
Are you excited to see the sneak peek of Ralph Breaks the Internet? Where will you be seeing it at? Let us know in the comments below! Ralph Breaks the Internet comes to theaters on November 21st!