Disneyland Annual Passholders are pros when it comes to a day at the parks. It becomes routine to take just what you'll need and do just what you want. But, when you add a baby to mix, everything is different and it can seem a bit overwhelming. Don't worry! If you follow these five tips, you and baby will be sure to have a magical day!
Be Prepared!
Remember when you stood in line for security and dreaded having to wait behind the family with a stroller and huge diaper bag? Welcome to parenthood! You are now that person! 
All jokes aside, you don't need to pack every outfit and toy your baby owns but it is definitely better to be prepared than to have to buy a $20 Mickey onesie because your baby had an accident. Pack your diaper bag with what you would normally use in the amount of time you expect to be in the park, then pack a little more.
Be sure to pack at least one extra of each: diaper, onesie, snack, and bottle. Take the weather into account by packing sun protection for the heat and some extra layers for the cold. 
Get to Know Baby Care Centers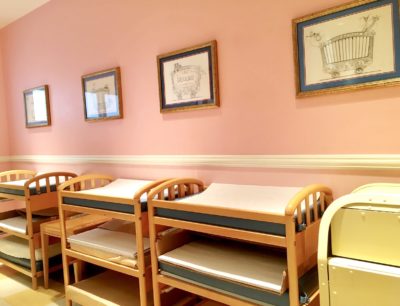 So you weren't quite as prepared as you thought you were? That's ok because Disney has just about everything you might need available at the Baby Care Centers. The Baby Care Centers are located at the end of Main Street in Disneyland and next to Ghirardelli in Disney California Adventure. Each is completely free to access and include clean changing tables, quiet nursing rooms, feeding high chairs, microwaves, sinks, and even toddler toilets for potty training. Both locations also sell diapers, wipes, baby food, formula, sunblock, pacifiers, and over-the-counter medications. This is also a great place to let baby cool off or take a break!
Be Flexible
One of the perks of being a Passholder is that you can be flexible with your plans for the day and come back to do more another time. Don't feel pressured to get everything done in one visit. You will have more fun if you go with the flow, instead of trying to stick to a detailed plan. You know your baby best, and only you know how your baby reacts to a missed nap or delayed feeding. If you usually have a strict feeding or napping routine, it's best to try to stick to it to avoid an unhappy baby. This might mean stopping for breaks, visiting a quiet place in the park, or even heading home. If your baby is ok going a little longer between meals and naps, you know how much time you can stretch and what you can and can't get done.
Take a Baby Carrier
If your baby is easily overstimulated or prefers being held, it is best to take along a baby carrier. These can also be useful for a curious baby who wants to be out and about to see everything or a restless baby who gets tired of sitting in the stroller all day. Bringing a carrier can be a lifesaver when baby gets fussy or too tired to fall asleep on their own. It also helps on super busy days when pushing a stroller through a crowd seems impossible! You can park the stroller in a designated area and use the carrier to get around with ease! Even if just you slip it in your strollers basket for just in case, it is better to have the option than to wish you did!
Take Advantage of Rider Switch and MaxPass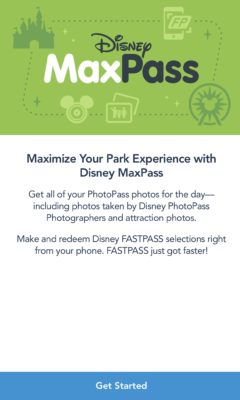 If you're hoping to ride something a little more thrilling than a flying elephant, don't worry! Even when you take the baby to the parks, you can still experience the attractions that aren't so baby friendly. The best option to do so is using rider switch. Rider switch allows everyone in the party, who wishes to or is allowed, to ride select attractions without having to wait in line twice. To use rider switch, ask the greeting cast member at an attraction whether the ride offers rider switch. If so, your party will be divided into two parties. The first party will wait in line to experience the attention while the second party will have their admission tickets or annual passes scanned for rider switch. The second party will wait with the baby until the first party exits the ride. The second party can then hand over the baby, or any other non-riders, and experience the attraction without having to wait in the full queue. An added bonus is if one, or more, of your party members, has MaxPass! If you use MaxPass and rider switch combined, you can have double the Fastpasses and therefore ride more rides in less time! Party members simply make the Fastpass reservation using their smartphones and the rest of the party can use rider switch to ride right after them!
Overall, just make sure to have fun! I hope these tips are helpful so you can enjoy every magically moment with your little one! Be sure to comment, letting us know how these tips worked out for you or if you have any great tips of your own!