Jump to recipe
One of the fun things about staying at Copper Creek Villas & Cabins at Disney's Wilderness Lodge is that there is a kitchen where guests can cook their own meals. This creates an opportunity to have some of the comforts of home while also getting all the magic that Disney has to offer! One extra perk of staying here is that ingredients can be delivered to Disney Vacation Club members.  Recently food blogger Melissa Bailey shared a recipe that can be made while staying at the villas or cabins.
Melissa even took the time to make a video demonstrating how to make a chicken & avocado salad. Watch it and then try the episode below.
Geek Eats Disney Recipe: Chicken & Avocado Salad at Disney Vacation Club Villas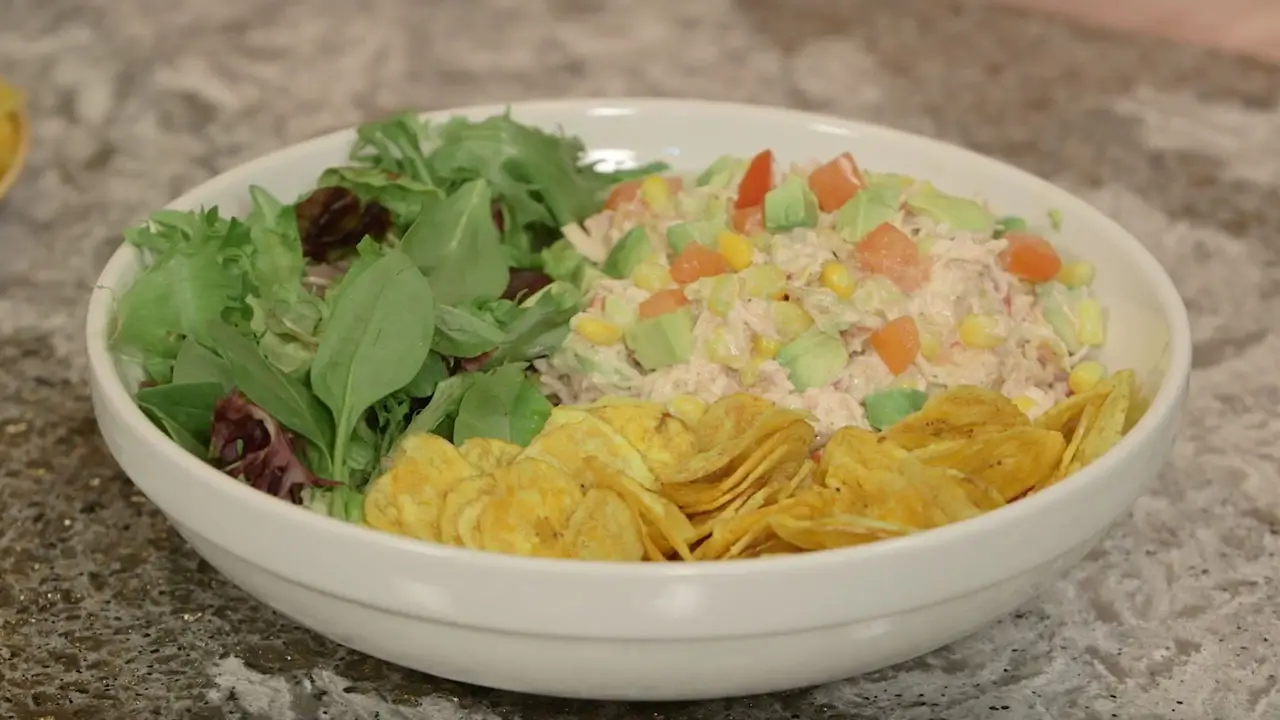 Ingredients
2 cups cooked skinless chicken breast, shredded
1 cup cooked corn kernels?
1 cup tomatoes, seeded and small dice
1 cup nonfat plain Greek yogurt
1 tbsp fresh lime juice?
1 cup avocados, cubed?
Pinch salt and pepper?
Plantain chips (optional)
Instructions
In a bowl, mix the shredded chicken, corn, tomatoes and yogurt until the chicken is well ?coated.?
Season with lime juice, salt and pepper and adjust to taste.
Add avocado pieces and toss.
Serve as a salad, sandwich or with chips.
© 2023 dapsmagic.com
What did you think of this recipe? How did it turn out for you? Let us know in the comments below!