The Disneyland Resort had a few updates this week as it heads into the Food and Wine 2018 opening weekend…
Reopened Main Street
Main Street has had fewer walls recently.  Town Square and the Hub have walls down to see some of the new brickwork.  It's also just in time to see some spring flowers pop up.
Storybook Land is Back
Storybook Land Canal Boats in Fantasyland have reopened to guests.  It's been closed because of the construction for the queue of Dumbo next door.  Casey Jr. Circus Train remains closed.  But, the boats are back!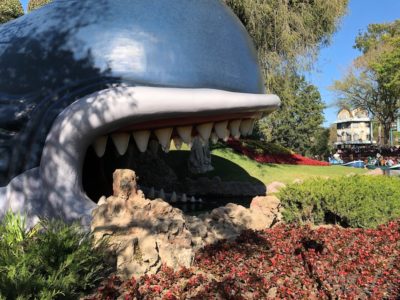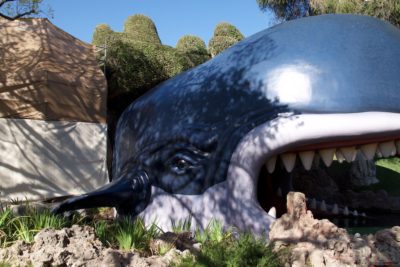 Bakery Tour
The Bakery Tour has reopened at Disney California Adventure.  This has been closed since early January and was supposed to reopen at the beginning of the month.  Cast Members were standing outside the entrance with bread samples for a few weeks.  Nothing seems very changed, just touched up inside.  Yes, Colin and Rosie are still there.
Pixar Pier Scaffolds
Disney California Adventure still has a lot of construction over at Pixar/Paradise Pier.  Lots of scaffolding.  California Screamin' remnants are disappearing more and more.  New color for the roofs of Toy Story Mania has appeared.  Recently it's been announced Pixar Pier will open June 23, but there is quite a lot to go.
Food and Wine is Almost Back
The Food and Wine festival at DCA is almost here!  The booth kiosks are up but closed up as it's not quite time to open.  Here's a look at all the names of them.  Note that LA Style is in Hollywoodland again, and there's a little Hidden Mickey in its icon.
Thor and Loki have been appearing next to the stage at Hollywoodland.  A Food and Wine awning has appeared right next to them which makes me think they will be displaced during the festival.  The stage is usually used for demonstrations and speakers during Food and Wine.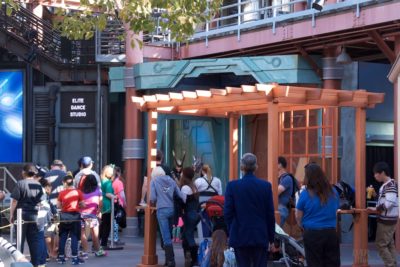 That's about all there is this week!  We'll have a look at the Food and Wine festival soon!