Star Wars is once again back again on the big screen. In Star Wars: The Last Jedi, the continuation of the Skywalker saga finds Rey search for answers with her newly discovered powers. The Resistance finds itself up against the First Order with the odds not in its favor. Star Wars: The Last Jedi picks up right from where Star Wars: The Force Awakens leaves off and really moves the story forward for all of the main characters.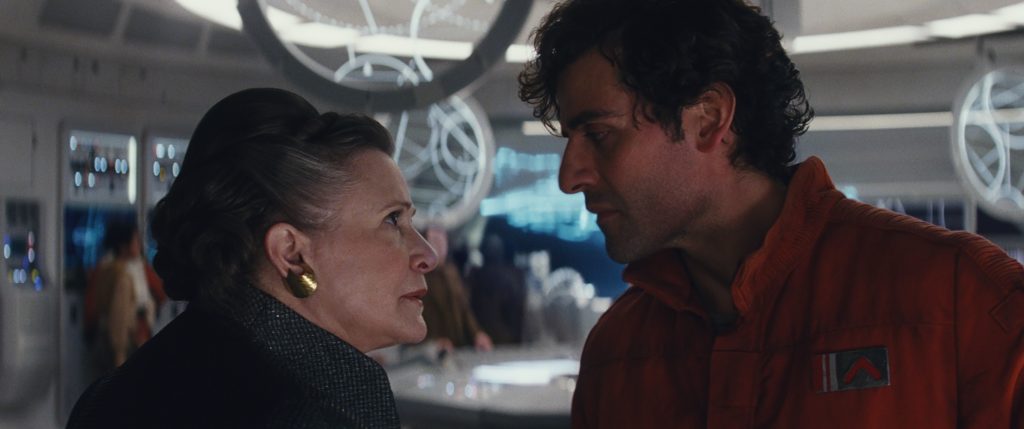 Story
The story in Star Wars: The Last Jedi was one that moved along at a surprisingly quick pace. In some ways, it felt like this movie moved along quicker than any of the other Star Wars movies. This was not a bad thing though as when the screening we saw started at 10:30 at night (by the time previews were over with). For me, the pacing at the beginning of the movie seemed a bit jumpy or choppy. However, it seemed to get its groove about a third of the way through the movie. There were a couple of main storylines that were being told in this movie. Each of them made sense and carried their own weight.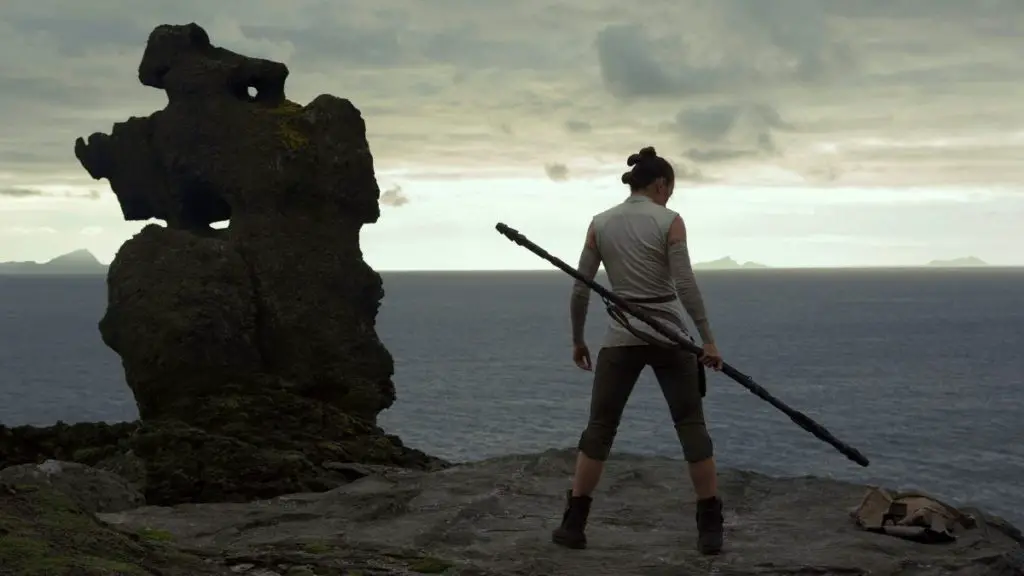 Quality
Star Wars is known for some pretty impressive scenery. As the stories travel throughout the galaxy there are many different worlds that have to be brought to life. Sometimes this has led to some gorgeous cinematic moments. Others, it has led to something that looked like it was more out of a video game. In Star Wars: The Last Jedi there were multiple worlds that were brought to life, and they were simply stunning. To inhabit these worlds, many different characters and aliens were brought to life in a way that seamlessly integrated both practical puppetry and digital puppetry. In general, the look of this film was very well done. The accompanying sound design and soundtrack were equally impressive. This has come to be expected with Star Wars and if the sound and soundtrack weren't great, it would hurt the overall feel and reception of the movie. Star Wars: The Last Jedi continues the tradition of excellent quality that was begun in 1977's Star Wars: A New Hope.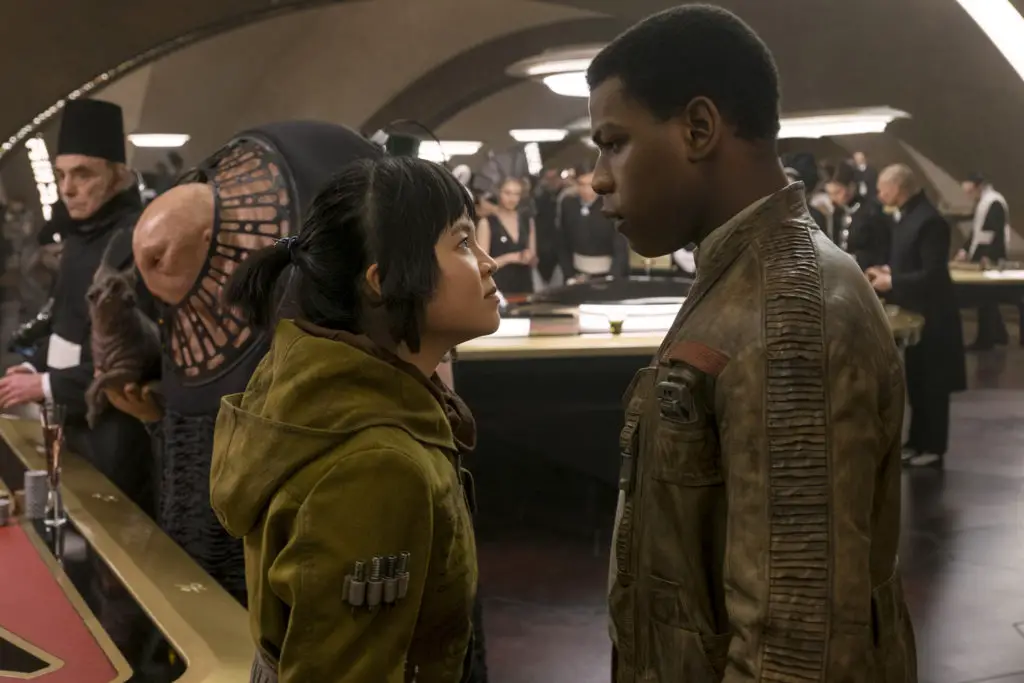 Characters
The character development in Star Wars: The Last Jedi was something that was really quite fun to watch in this movie. Pretty much every character grew in one way or another throughout the course of the film. The growth of the characters made sense and also moved the plot along. The choices made with each character really made sense. Thankfully there didn't seem to many gimmicky character plot devices that just shouldn't have been done.  The result was that the audience grew to love many of these characters even more and perhaps hate some others even more. Both directions of feelings though would come from intentional choices made by director Rian Johnson. One of the real standout characters that had growth was a newcomer to the series. Rose had some of the most growth in this film and is also sure to be a favorite in the franchise moving forward. Even the little critters that were included in the movies (yes, Porgs are one of those little critters) really ended up fitting in quite well with the bigger scope of the stories being told. If you'd like to hear more about what I thought about specific characters in the movie, please check out our spoiler-filled review here.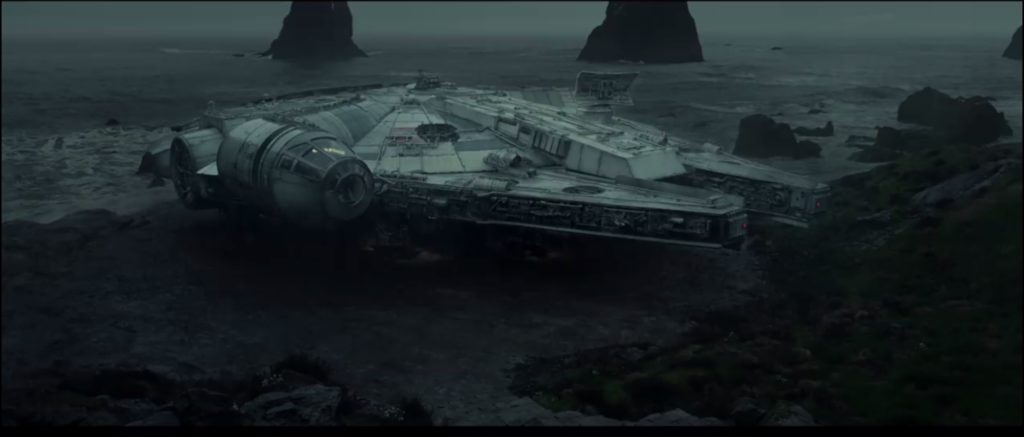 Music
As I mentioned before, so much of Star Wars storytelling is coupled with the music of John Williams. In Star Wars: The Last Jedi, John Williams' score had some absolutely magnificent moments. Some of them were strong and powerful while other moments were poignant and heart-wrenching. Overall, John Williams continues his magnificent legacy of musical story-telling in this film. It will be a soundtrack that I know I will continue to listen to for years!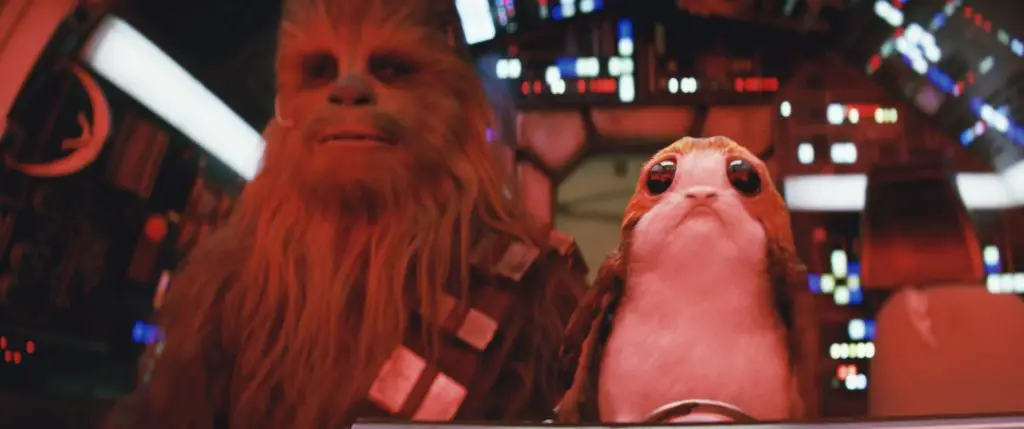 Final Thoughts
Star Wars: The Last Jedi is a wonderful continuation of the Skywalker Saga. There is a lot to be found in it both the first time seeing it and then with follow up viewings. This is a movie that I'm looking forward to seeing multiple times and picking up more from it with each viewing. My initial thought is that this is a Star Wars film that will end up in most Star Wars fans top three ranking of films in the franchise.There is something magical that happens when watching a Star Wars film on the big screen. Star Wars: The Last Jedi is a film that is definitely worth seeing on the big screen. Also, go out and see this while it is still new and before you see too many spoilers. It just adds to the experience getting to see it with a bunch of Star Wars fans who are also seeing it for the first time. Star Wars: The Last Jedi is a movie that reminds us why we go see still go see movies in the theaters. Go out and see it and then let me know what you thought of it in the comments below!