Amidst the announcements this week before the New York Comic Con is the return of Rogue and Gambit together!  Gambit is one of my personal favorite characters, and the couple has been a popular one in Marvel's history.  Also in announcements is that the Infinity Gauntlet associated Adam Warlock will be back, and a new Black Panther series will be coming out.
Marvel Announces LEGION and ROGUE & GAMBIT Series – Coming This January!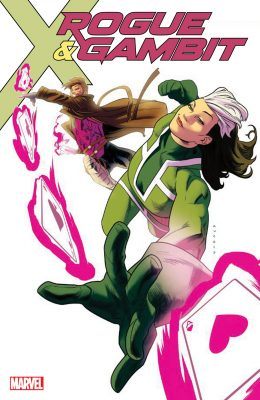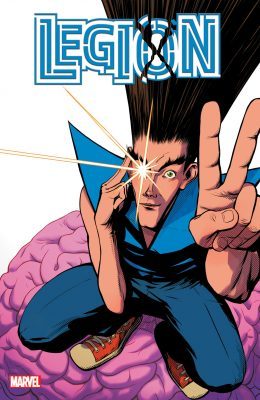 Adam Warlock Returns in GUARDIANS OF THE GALAXY #150
New York, NY—October 4, 2017—Adam Warlock is returning to the galaxy…but the mystery surrounding his return remains. Is he here for the Infinity Stones? Has he come to take them back for himself? The Infinity Stone saga continues in GUARDIANS OF THE GALAXY #150: THE RETURN OF ADAM WARLOCK PART 1, written by Gerry Duggan with art by Marcus To & Aaron Kuder.
More information about Adam Warlock's return will be revealed by Duggan at the MARVEL LEGACY: NEXT BIG THING Panel on Thursday, October 5 at 2:45pm during this week's New York Comic Con.
GUARDIANS OF THE GALAXY #150: THE RETURN OF ADAM WARLOCK PART 1
Written by GERRY DUGGAN
Art by AARON KUDER
Cover by ALEX ROSS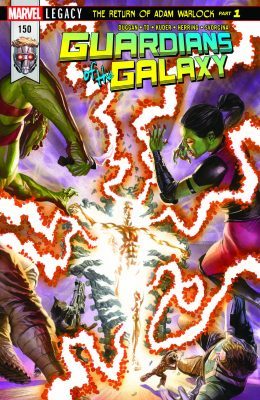 Marvel Announces RISE OF THE BLACK PANTHER Series
Evan Narcisse and Ta-Nehisi Coates reveal Wakanda's legacy this January!
New York, NY – October 4, 2017 – This January, just ahead of the highly anticipated film, Marvel will reveal T'Challa's journey to become king of Wakanda in a series co-written by io9 senior writer Evan Narcisse and Black Panther writer Ta-Nehisi Coates, along with artist Paul Renaud. Set in the world of Coates' landmark Black Panther book, this new series will tell the story of Young T'Challa and his lineage, showing how the world learns about the wondrous nation of Wakanda for the first time.
This 6-issue run will also explore the reign of T'Chaka, the king whose death changed Wakanda's history, and the life of T'Challa's birth mother – someone T'Challa never had the chance to know. Narcisse will be making his comics debut with this series, and each issue will feature a painted cover by Black Panther artist Brian Stelfreeze.
For more information, visit io9.com. Look for more to be revealed at this week's New York Comic Con during the Cup O' Joe Presents Marvel Legacy: AVENGERS panel on Saturday, October 7 at 11:15am ET.
RISE OF THE BLACK PANTHER #1
Written by EVAN NARCISSE & TA-NEHISI COATES
Art by PAUL RENAUD
Cover art by BRIAN STELFREEZE
Variant cover art by PAUL RENAUD