On Thursday, August 17th, Team DAPs Magic is primed to rock at ROCK4CHOC! This benefit concert and silent auction is lining up to be one amazing evening, and we want YOU to be there. It's difficult to contain all of the fun in one short write-up, but here's four quick reasons for you to get your tickets today!
Leave with more than you brought
Our silent auction is lining up to be equal parts amazing and ridiculous, with multiple experiences and items up for bidding. Already confirmed are things like an exclusive behind-the-scenes tour of the Aquarium of the Pacific, entry in to the over-the-top extravagance that is Hearst Castle, and a veritable cornucopia of everything Starbucks.
Each and every item has been graciously donated by their respective organizations, so the winning bid will be going entirely to CHOC!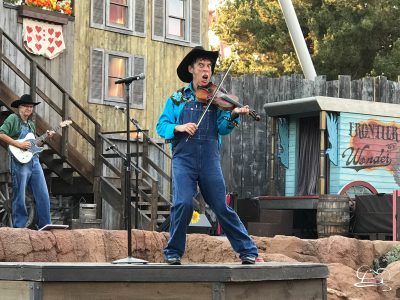 The band is absolutely… Krazy
We are so, so, so excited to have Krazy Kirk and the Hillbillies performing! This is one of the most entertaining musical acts we've ever seen, pulling off everything from old timey standards to some much more pop-oriented hits, all with a good country spin. But don't let all the fun fool you – these are some seriously talented musicians!
Plenty of photo ops
Team DAPs Magic is vividly aware of the social media life, and we want to make this event as Insta-worthy as possible! Grab a pic with the band, maybe show off your silent auction win, or even grab a shot with animation brought to life!
We are very excited to have a real-life Pixar icon… the Pizza Planet Truck (pizzaplanettruck.com)! It will be available for pictures, and to appreciate all of the detail the artisans who built it put in to it.
Of course, the full DAPs crew will be in attendance, and we just KNOW you want a picture with us as well, right? There may even be a few other surprises in store, so have your cameras ready (also, be sure to use the hashtag #ROCK4CHOC)!
Fun for a purpose
Every cent from this evening of entertainment will be going directly to the Children's Hospital of Orange County. This wonderful organization helps hundreds of kids every year, making sure they receive the very best in medical care, with a lot of heart included. Team DAPs Magic is proud to support them every year during their annual "CHOC Walk," and we hope this show can add even more.
Team DAPs Magic would like to thank the Hour of Power (hourofpower.org) for taking care of many of the logistical details for this event, as well as providing the venue free of charge!
---
Reserve your tickets today by visiting this site:
https://www.chocwalk.org/rock4choc/Donate/Tickets