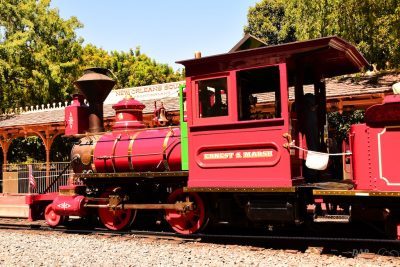 Disney Parks Blog has announced the return dates of several Disneyland classic attractions.
Fantasmic
The classic nighttime show with changes will come back on July 17.  This will coincide with Disneyland's 62nd anniversary.  Disneyland has already announced the additions to the show, including Lion King and Aladdin having appearances.  Much of the rest of the show will remain the same like the large Maleficent dragon in the finale.
Tom Sawyer's Island
This will be the first of the attractions to reopen, and will be taking guests to explore on June 16.  The Pirate's Lair element will remain part of the classic island.
Rivers of America
Though rafts will traverse the river to get guests onto Tom Sawyer's Island, the rest of the river craft will not start until July 29.  Those traveling aboard the Mark Twain and Columbia, and paddling on the Davy Crockett Explorer Canoes will get to see some new features which the Disney Parks Blog explains in the following…
The return of these watercraft will bring even more breathtaking views for guests to discover, including an enhanced adventure featuring the new Columbia Gorge section, highlighted by five picturesque waterfalls.
Disneyland Railroad
The grand circle tour will start July 29 in addition to all the Rivers of America attractions.  Some of the new parts of the track can be seen via the Big Thunder Trail walkway.  It was also announced that the Grand Canyon Diorama and Primeval World portions of the attraction have been restored and will be a part of the attraction still.
DAPs Magic has frequently had a presence on the "Sweeper Train" ride on Sundays.  We'll be planning something special for the return of the beloved attraction.  Keep checking back on Dapsmagic.com to find out more about what we'll be up to.
In the meantime, what do you think of the reopening of these great attractions and show and their changes?