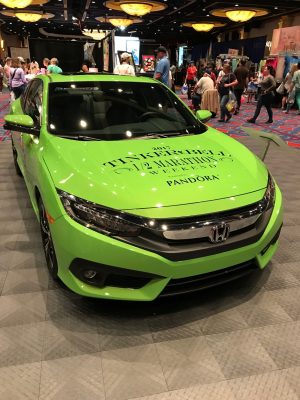 This last weekend was a busy one with both Mother's Day and Tinker Bell Half Marathon.  In all, people seemed to have a good time in the end despite the crowds.
Tinker Bell Half Marathon
This was the 6th Tinker Bell Half Marathon, and was full of the usual races and expo.  Pandora had a strong presence because of being the main sponsor of the race.  The theme lends itself to Mother's Day, catering to women the most.  The races took people through both parks and the 10k and half went into the streets of Anaheim.
It was a very good course with mostly level ground, and some fun character opportunities.  The only difference between this and other races were there not a lot of school bands playing along the course.  It was still a very enjoyable race with memories made for all.
Frontierland Railroad Construction
With more and more of the walls and scaffolding down, there are glimpses into the finished product for the Disneyland Railroad.  It looks like the spinning rock made infamous from Nature's Wonderland days is making a return.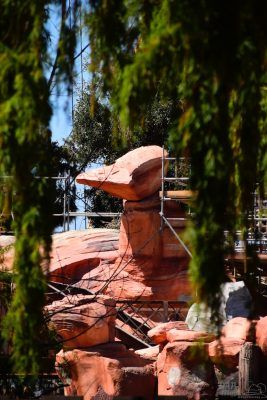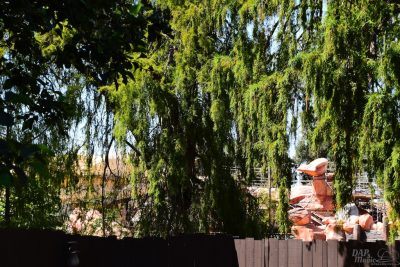 By Big Thunder Mountain, you can see some of the arch that will serve as the entry point to Star Wars Land.
Over by Hungry Bear Restaurant it's easy to see more of Rivers of America and the train bridges that will take guests on a scenic ride.  Also along a newly opened path to the lower level of the seating are new lamps and some new posters that show the inspiration for many portions of the train ride.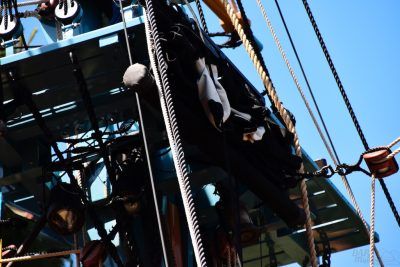 Fantasmic! Anniversary
On Saturday, the 25th anniversary for Fantasmic! arrived, though the show was unable to be performed as work continues.  Besides announcements for what is coming up for the show, shirts arrived at Disneyana for purchase saying "I was there" for the anniversary.  The shirt design is grey with a classic emblem of Sorcerer Mickey and Maleficent battling.  On the lower right of the front is a purple outline of Maleficent.  The Annual Passholder exclusive shirts have a similar circle emblem with a purple outline of Sorcerer Mickey on the back.  Also, on the sleeve, is an AP stamp.  The shirts retail for $29.99 and AP discounts apply.  They'll be available until sold out.
That's it for updates around the parks!  We'll be back next week with more from the parks!  For now, enjoy some photos from Soundsational!