Disneyland Resort bills itself quite often as "the place where dreams come true." For many, the dreams coming true are getting to meet their favorite Disney character, experience their favorite Disney story, or maybe just leaving the problems of the world and replacing them with a "magical" experience. More and more, all of these things have been a mix of old and new becoming a magical blend of new ways of storytelling combined with a strong sense of nostalgia. 
Walt Disney was an innovative storyteller. The stories he told were rarely new but rather old stories told in a new way. Sure, he had his own way of telling these stories that quite often didn't stay completely true to the original story. However, he was frequently taking a story that had been around for sometime and then adding his own Disney slant to the storytelling process. 
Now move forward many decades and we find Disneyland Resort actively promoting the nostalgia factor. Two years ago Paint the Night was heralded as the new Electrical Parade. Now, the original has returned and people can see Disneyland's Main Street Electrical Parade glowing through the night. Look up into the night above the skies of Disneyland and the popular fireworks spectacular Remember… Dreams Come True has also returned. Both of these are arguably two of the most popular nighttime offerings to come to the Disneyland Resort. The third, Fantasmic!, is slated to return later this year.  Thee Disneyland Resort is offering the return of many favorite memories for several different generations of Disneyland Resort guests. Those positive nostalgic memories are drawing in fans to re-live those happy memories from an earlier day.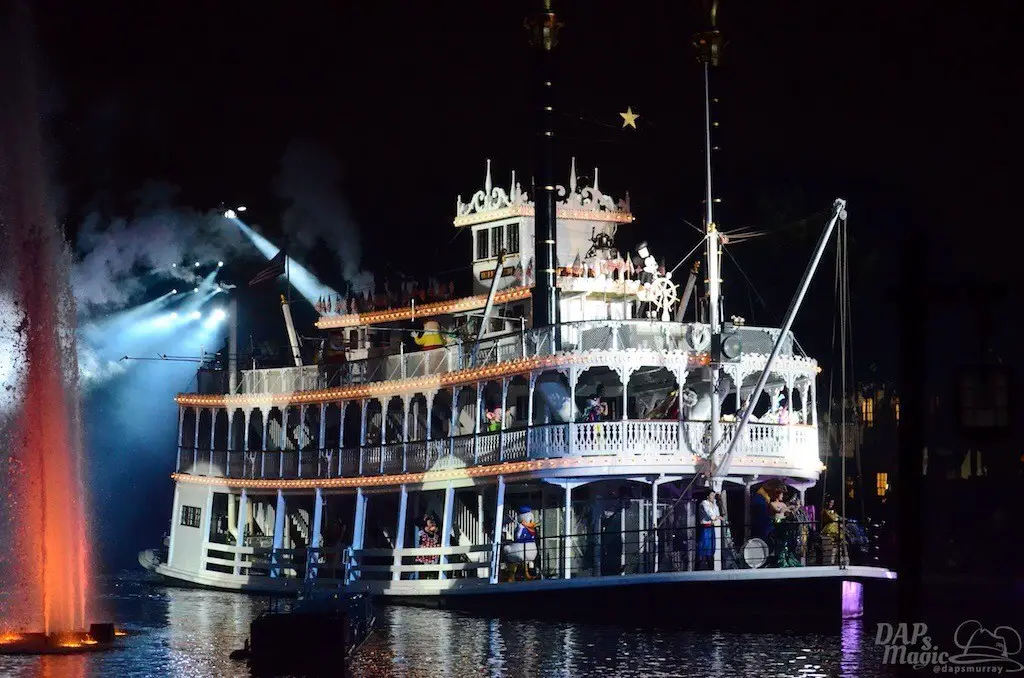 The interesting thing that Disneyland is doing though is they aren't just solely relying on nostalgia to draw people in. They are recognizing that there is also an importance of coupling the old with the new, just like Walt Disney did. With all these nostalgic offerings, work is heavily underway to create new experiences for the guests. Some of them, like the trains and Mark Twain riverboat, will add new storytelling to some classic attractions. Other experiences, like the new Star Wars land/area, will offer a completely new and immersive Disney experience that will more than likely completely wow guests.  
The power of nostalgia both at Disneyland and throughout the entire Walt Disney Company doesn't just rely on guests affection of the past. Disney knows that for the nostalgia to remain magical and not dim, they have to marry it with new ways of storytelling and magic making. Right now, Disneyland is a prime example of just how effective that can be. Guests are lining up hours early every night to see a nearly 45 year old parade while buzzing about what is being built in that big mound of dirt in the northwest corner of the park. Disney knows how to harness the power of nostalgia without completely relying on it. That is part of the magic of Disney and also one of the things that keeps guests returning year after year. I, for one, am very happy that they have so many things to look forward to while also not forgetting where they came from. I love the combination of new and old and can't wait to see how Disney utilizes the power of nostalgia moving forward!
Oh, and I'd love of if Disney could pull off this mix of new and old with the People Mover!