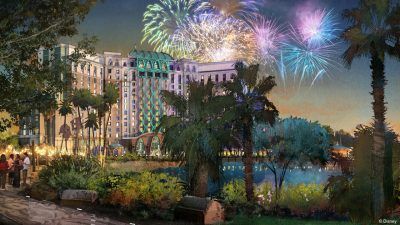 Disney Parks Blog announced today that two hotels will be getting expansions and refurbishments to make for new and better guest experiences.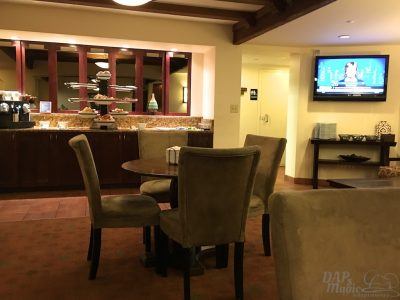 Coronado Springs has already been an accommodating location for conventions and parks guests.  There are currently 1,951 rooms and Walt Disney World is looking to add 500 more.  The new rooms will be in a new 15-story tower constructed to overlook Lago Dorado, the centerpiece lake to the resort.  The top will also provide views to some of the nighttime fireworks displays throughout the Disney World Resort.  The tower will also have suites and new concierge level rooms.  Currently, a business class level provides a lounge that is only open for morning and night.
In addition to the new tower, an island oasis will be built in the lake to serve as the center for bridges to connect the rest of the resort.  Other rooms throughout the hotel will get refurbished as part of the expansion.
Over at Caribbean Beach, the resort will be "reimagined" during the same time as Coronado Springs' refurbishment.  As part of the reimagining, Centertown – the marketplace – will get expanded to have more dining and shopping opportunities.  Some of it will be waterfront style dining, and provide a more central location for guests to access to these amenities.
No time table has been given to when this will all be complete.
As having previously stayed at Coronado Springs, the expansion will be a welcome one.  It was already an enjoyable resort, but it will be very nice to have easier access to different parts of the hotel through the bridges.  The concierge level sounds like a great addition.  I've been at the business class, and it was delightful, but it will be great to have a more full concierge experience.  Caribbean Beach will be getting some care for this long time staple resort at Walt Disney World.