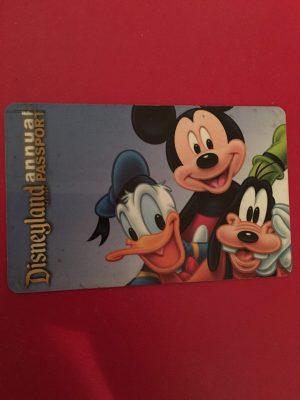 You may not have known, but the DAP in DAPs actually stands for Disneyland Annual Passholders.  So, it seems fitting to have a guide and some tips for selecting an Annual Passport to the Disneyland Resort.
One Day or One Year?
First things first.  Should you even get an annual pass at all?  In my opinion, many will get a pass and almost never use it.  Others would do well to upgrade their passes to higher levels for how much they use them.  It just depends on your situation.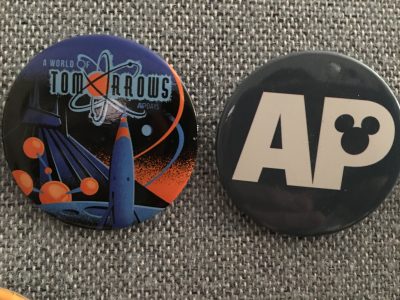 The hard thing to figure out is if you are at the park and want to upgrade your ticket to an annual pass, will you make it worthwhile.  Don't make a spur of the moment decision.  Think through how many visits you will make in the future.  Based on the price of the pass and the average cost of a one day ticket, if you will visit at least one more time than cost of the annual pass in ticket price then you should consider getting the Annual Passport.
For example: the lowest Annual Passport for Southern Californians is $329.  The average cost of a one day ticket is $105.  Your "free" visit will be the fourth visit.  So, if you think you will go 4 times total to Disneyland and Disney California Adventure, the pass is a good option to upgrade to.  But, if you have any lack of confidence in visiting that many times I wouldn't consider the pass.
There are sometimes some special events for Annual Passholders too.  AP Days have started to be a frequent thing, where a special rest area is set aside for Passholders, buttons given out, even small bottles of water.  There are opportunities to preview attractions, shows, etc. before the general public can experience them.  If you are really wanting these benefits, a pass should be considered.
So Many Choices
There are quite a few choices or very few choices depending on your residency.  Southern California residents have the most options, but you have to have proof of residency within zip codes of 90000 to 93599.  The proof is usually a valid photo ID with an address on it, but I've heard of people using their pay stubs before.
Here's a breakdown of types of Annual Passports and whom I think they would be great for:
Southern California Select – For Southern California residents only.  It's great for those who don't mind going on weekdays only.  Especially for after work folk who want to stop in for that one ride or night show.  But, don't count on it if you want that summer time fun.  The people I usually know who get this one are college students that have random free time in the week and home schooling families.
Southern California – For Southern California residents only.  It has most of the summer season blocked out like the Select, but it does have Sundays often open in the non-peak season.  If you want that one day of the weekend option, but don't mind giving up the summer fun, then this one is great.  Though its steeper price sets back some families, it does hold the weekend open.  Families with very young kids – the 3 and under type that get in for free – would benefit in having Sunday open.
Deluxe – Not a bad option for a lot of people.  A lot of Saturdays are blocked out, as well as holidays.  But, these are the busiest times of the year to go to the park.  Summer is still open.  This is also the only beginning option for non-Southern California residents.  If you travel to Orange County frequently for business, or often come to visit family it's a great option compared to the higher passes.  Those aren't the only scenarios that someone would come to the parks and not be able to get the Southern California passes, but I think those are most frequent.  However, if you are a huge Disney fan and travel to the parks very often for the reason I would consider the following…
Signature – This pass still has blockout dates, but it's during the busiest times of the year – last two weeks of December and New Year's Day.  There are some great benefits to it even if you don't come all the time.  Parking is included and a higher discount on food and merchandise is with it.  If you're considering the Deluxe pass, but parking is something you will need, opt for the Signature.  If you come very frequently (like myself who is at the parks at least once a week, but usually more) then this is a great pass to consider.  I'll admit this year I opted for this pass and wish I had gotten the next one…
Signature Plus – No blockout dates at all, and all the same benefits as the non-plus version (PhotoPass, discounts, etc.).  Why am I going to get this one next renewal?  I'm within 10 miles of the parks and during the holiday time have a little extra time to kill.  I wish I could have stopped in for even a couple hours during the Christmas and New Year's time.  If you're a Disney die hard like me, this is the pass to consider.
Premiere – Not usually listed on the Disneyland Annual Passport page, this option is premium pass that gets you in to both parks at Disneyland AND every park at Walt Disney World including water parks and Disney Quest.  Why consider this option?  It's another calculation to be made.  If you're taking a trip to Florida, but a Disneyland frequenter this may be a good option.  The calculation to be made is how much you would save from a package at the Walt Disney World Resort.  If it's just a 5 day trip out there you may be fine getting a Signature pass and the 5 day vacation package.  It just depends on what you plan on out at WDW and if you are getting the Signature level Disneyland passes.  I got this pass once because I made two trips out to Walt Disney World.  One was for vacation and the other was for a conference.  It was definitely cheaper to get the pass than spring for the tickets.
MaxPass – It isn't an Annual Pass so much as an add-on to consider.  Signature Plus passes have it included, which may make this level of pass worth getting.  MaxPass includes both PhotoPass downloads and MaxPass.  Is it worth it?  I think it depends on knowing when you're going.  If you're planning on going during peak times and want to maximize your day, MaxPass is worth getting for the convenience of the FastPass system on it.  If you're ok with getting a couple of FastPass in a day and even walking to wherever they are, don't add it on.  But, PhotoPass may be something to consider.  If you frequently take photos of characters and want the PhotoPass touch with that, MaxPass will let you do that.  It's a $75 add-on to Annual Passports, or included with the Signature Plus.
"But, these are so much money!  How can I ever afford them??"  That's what I want to cover next…
One Time or Monthly Time?
Southern California residents have another benefit in addition to two more pass types.  Monthly payments are available on all pass types.  The myth is that the total cost is more than the all at once payment cost of the pass.  It's a myth.  There's no interest.  It's just the amount of the pass spread out among a 12 month time.  If you're setting it up for the first time, you do have to pay for a one day park admission.  And that one day park admission value takes off of the overall amount that is spread over 12 months.  When you renew, you can just do the monthly payments.  I like to put a "down payment" each time I renew, though.  It makes the monthly payments less.
This is what can make the cost for your family seem reasonable.  The Southern California Select pass is a little less than $20 a month per pass.  For a family of four it's $80 a month.  That may seem like quite a bit, but compare it to the cost of other things.  Movie tickets are, on average, $12 a ticket.  If you took the whole family to a movie per month that's $48 for one movie!  Rent the movie later and get the passes to enjoy time together where you can even talk.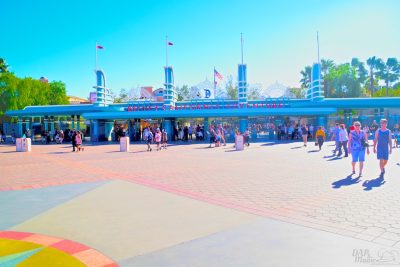 I know parking can be a tricky cost as well.  Now you're factoring in $20 per trip if you stay the whole day.  You'll have to calculate that all in depending on the pass as well.  But, I suggest (depending on where you live) Uber or Lyft to help get you to the park.
Sorry to say that non-Southern California residents have to pay for the Annual Passports all at once.  There are no monthly payment options.  How can one get this option?  One way is with the Disney Visa Credit Card.  It gets you points that you can use on the passes.  You'd be surprised at how much it helps.  I don't encourage getting this credit card if you already have a lot of other credit cards, or have a lot of debt with others.  Get it if you know you can pay things off and you want the points.  Usually there's a deal to get a gift card right away with opening it too!
Now, with the Premiere Annual Passport there are no monthly payment options…at first glance.  The way I've done monthly payments on this one is to start off getting the highest pass with monthly payments.  Then, when you go to upgrade at a later time you do have to pay for the whole upgrade cost.  But, you're not shelling out the full over thousand dollar cost of the pass.  You're just paying the difference between levels.  And you get to keep doing monthly payments on the rest.
I hope these have all been helpful tips on getting a Disneyland Annual Passport!  If you have any more tips please let us know in the comments.  And we'll see you around the parks!