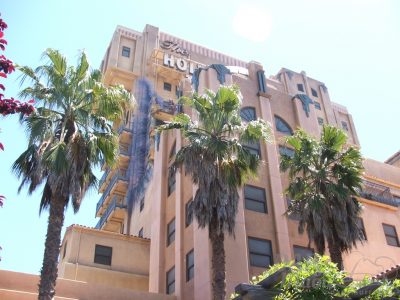 The Twilight Zone Tower of Terror has shut its doors at Disney California Adventure.  The popular and terrifying attraction brought a large crowd to the park on January 2nd – the last day to ride.  Many were repeat visitors eager to drop in one last time.  Many have fond memories from riding the falling elevator.  I'm one of these that have had a great time on this attraction.
Tower of Terror opened in 2004.  Its predecessor, the Twilight Zone Tower of Terror in Disney's Hollywood Studios, opened 10 years earlier.  This version of the Florida attraction had its own architecture and a bit of a different ride route to it.  Before its grand opening, Annual Passholders were able to ride it a few days earlier.
I remember going with a friend that had never ridden the version at Walt Disney World.  Though I forewarned him of the 13 story drop, he didn't really know what to expect.  It caught him by such surprise that he laughed hysterically with all the ups and downs.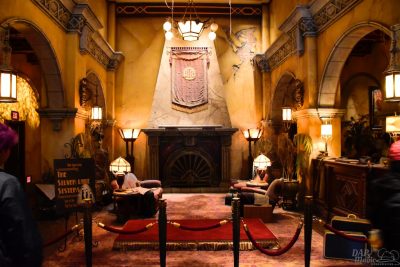 That seemed to be the reaction with many I've ridden with.  It's such a fun but exhilarating journey that people can't help but laugh.  Sure it has its terror, but it was fun at the same time.
The terror came with the mystery of the plot.  The Twilight Zone has always had a spin on seemingly ordinary things.  It wasn't that this hotel was haunted.  It was that we could be sucked into the foreboding building like some guests long ago.  How do we escape?  Will we escape?  These questions made the attraction horrifically fun.
Mystery came with atmosphere and decor.  The hotel had the appearance of abandonment, and a sudden one at that.  Did people leave in a hurry or did something else happen?  The eery music did not help take out any creepiness.  It was ethereal, but enjoyable.
Among the decorations were a great deal of homages to classic Twilight Zone episodes.  It was always fun to find references to the show among random props in the television room.  But, there were strange props to behold at the exit and in the lobby.  It upped the creep factor quite a bit when you started to notice the ominous finds.
The boiler room had a great tribute to the fifth dimension.  On the second story of the line a part of the wall had three x's with a circle connecting them.  Every so often you could hear a girl's voice that seemed to speak from beyond the wall…asking for help.  It was a reference to an episode called Little Girl Lost in which a girl accidentally finds a passage to the fifth dimension and can't get back to ours.
Gags came not in the waiting area, but from cast members.  They were able to become part of the story with hilarious safety spiels that carried jokes like "If you need anything feel free to scream."  They played up being creepy bellhops and it made the ride that much better.  My favorite gag is a sign located on some pipes.  The sign reads "Danger Man In Boiler."  A strange thing to say in any context.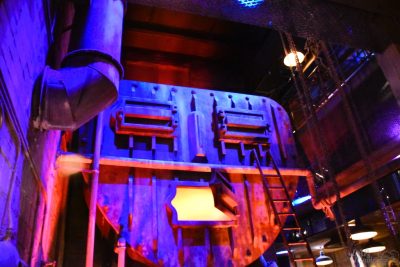 Even though the ride lives on in other parks, and two out of three keep the Twilight Zone storyline, it still will be greatly missed at Disney California Adventure.  Though it was based on a television show, it had an original story that provided its own mythology.  There hasn't been another attraction that has done it since Haunted Mansion.  The building was referenced in different spots in Hollywoodland and Buena Vista Street.  Five and Dime, the street performing jazz band even had a couple references to it that cued up songs.  It had a depth to it that provided deep connection to fans.
We'll miss the ominous tower with screams of guests coming out of it.  We'll miss the mysterious atmosphere that beckoned us and scared us at the same time.  We'll miss Rod Serling and his invitation to the Twilight Zone.  We'll miss every drop as we tried to discover what happened to the five elevator passengers.
So, with that, we let the Twilight Zone Tower of Terror retire to the fifth dimension….