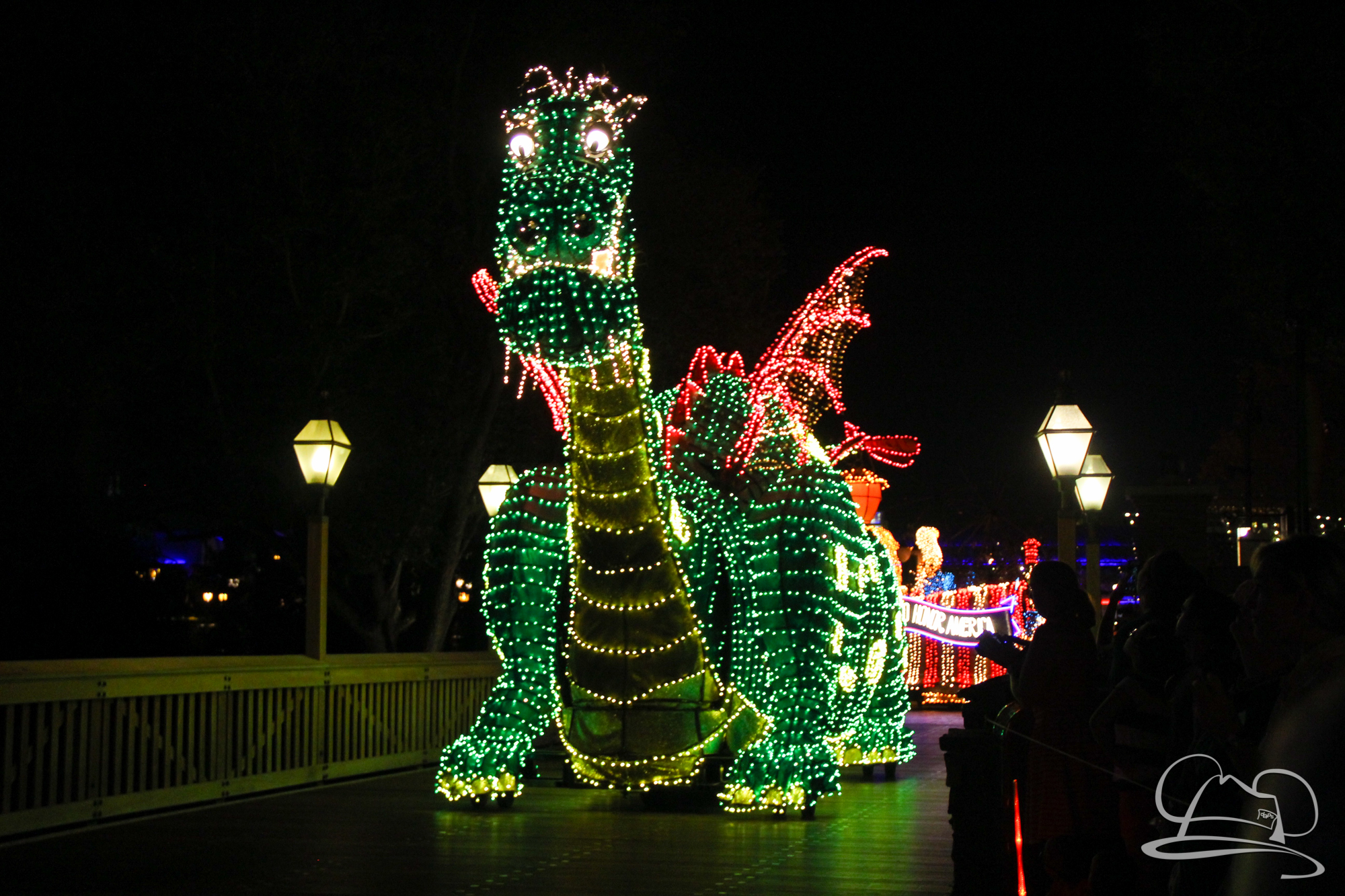 The Main Street Electrical Parade has returned home. Nearly 45 years ago it made its way through Disneyland to the tune of the Baroque Hoedown as it glowed through the night with its thousands of magical lights. Through the decades it has delighted fans from around the globe with its iconic music and floats.
The Main Street Electrical Parade first opened on June 17, 1972. In 1996, the parade ended its original 24-year run at Disneyland. It was transferred to the Walt Disney World Resort where it had a short run as part of the Walt Disney World Millennium Celebration.
On July 2, 2001 the parade returned to the Disneyland Resort and began its run at Disney California Adventure with a new name, Disney's Electrical Parade. 2009 saw the parade get a bit of a face lift as Tinker Bell replaced the Blue Fairy at the front of the parade. Some other upgrades and classic floats returned at this time, including the Snow White and the Seven Dwarfs unit and the Pinocchio unit. It continued to light up the parade corridor at Disney California Adventure until April 18, 2010.
With the celebration of Summer Nightastic! at Walt Disney World, Disney Electrical Parade lit up the night at the Magic Kingdom. Although originally thought to be there for just a short run, it ended up continuing on until finally making its final performance on October 9, 2016 at the Magic Kingdom.
Now the Main Street Electrical Parade has returned to its original home with its original name. It will run from now until June 19, 2017. Are you excited for its return?