On Tuesday, the Walt Disney Company made a huge announcement in regards to Disney Interactive. The company's "Infinity" video game line will come to an end as sales fell in the recent quarter, according to The Wall Street Journal.
Walt Disney Co. is taking a $147 million charge as it cancels its "Infinity" videogame line and stops making games for consoles like Microsoft Corp.'s Xbox and Sony Corp.'s PlayStation.
Disney Inifinty, which hit shelves in 2013, had somewhat of a rough start in the beginning with its $100 million plus start-up cost. With various versions throughout the years, characters from Disney animated classics, Star Wars and Marvel have made their way into the game.
Disney consumer products and interactive chairman James Pitaro gave this statement, "After a thorough evaluation, we have modified our approach to console gaming and will transition exclusively to a licensing model. This shift in strategy means we will cease production of 'Disney Infinity,' where the lack of growth in the toys-to-life market, coupled with high development costs, has created a challenging business model."
John Blackburn of Disney Infinity posted a statement via the official Disney Interactive website: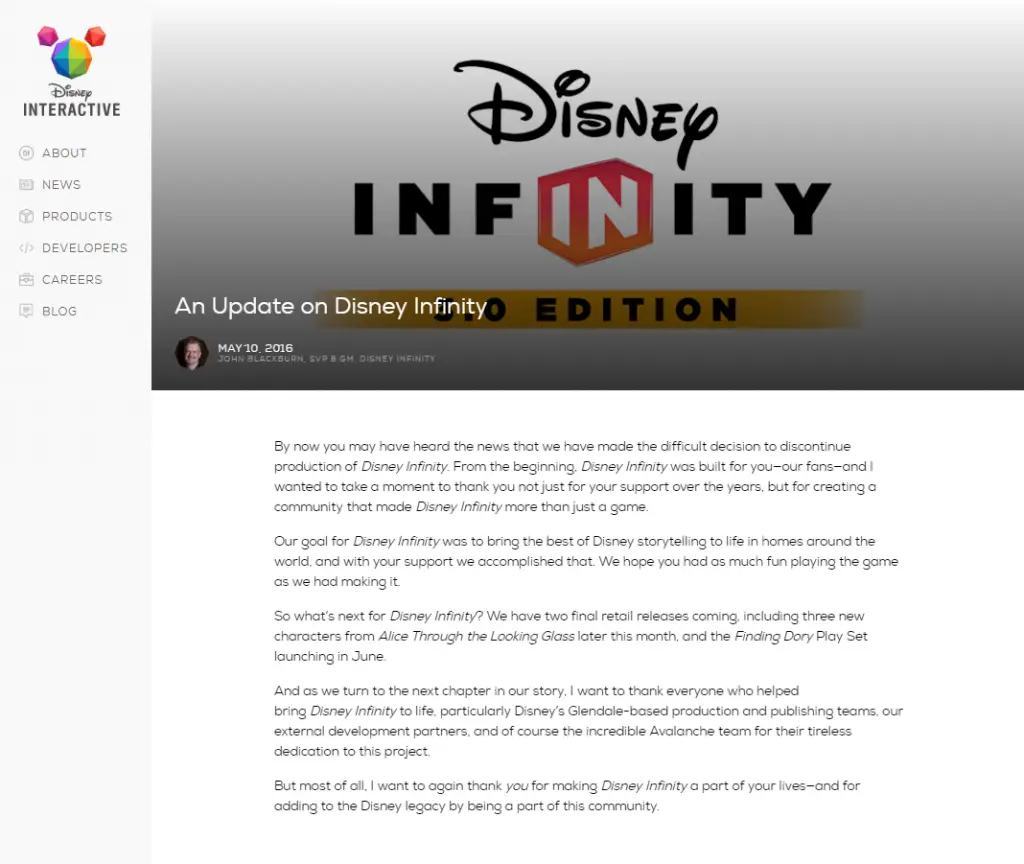 What are your thoughts on this move?