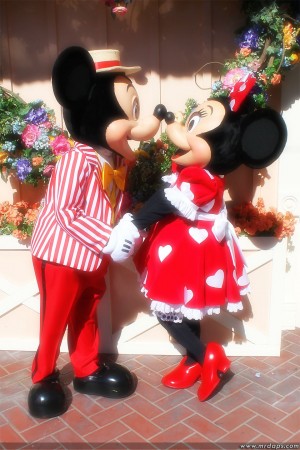 This week for Sundays with DAPs, it turns out that Mr. DAPs disappeared at Disneyland on a Sunday? Seeing that it was Valentine's Day, there were a lot of people at the park, making it difficult to find Mr. DAPs. Follow the DAPs crew on this adventure as they search for Mr. DAPs on this Valentine's Day edition of Sundays with DAPs!
One of the people they consulted in the search for Mr. DAPs was Cruella de Vil. She quickly referenced the "portraits" of coffee cups at the Disneyland Resort. Remember, when you post your coffee photos, use the hashtag #dapscaf2016.
How did you celebrate your Valentine's Day?
Make it a GREAT day!