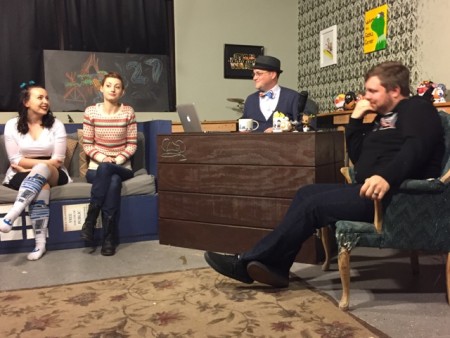 Welcome to Geeks Corner! This week we are splashing all over the place after a rainy Sunday at Disneyland. Speaking of which, did you see the video Mr. DAPs and the team took for the most recent Sundays with DAPs? If you haven't, you should! Back to Geeks Corner though.
This week we have to recognize Punxsutawney Phil who did not see his shadow this year. That's right, spring is on the way! We also have to recognize the heroic efforts of our Geeks Corner crew as they braved the mighty Splash Mountain  at Disneyland… 27 times. We also talk about the return of Beauty and the Beast to the Royale Theater at Disneyland. Are you excited for this? Mikey Really Likey has successfully completed another DAPs Quest challenge! He definitely deserves a hat tip. The Lunar New Year is coming to Disneyland this weekend in Disney California Adventure AND there will be a two hour celebration of Disneyland's 60th Anniversary on February 21st on ABC. Will you be watching? Finally, Cameron gives an update on #Geekalution2016.
We hope you enjoy this week's episode of Geeks Corner! Please take a moment to like, comment, subscribe and share! Also, film yourself watching and send it to us! Then we'll watch you watching us. That's not weird, right? For now though let's get back to what we are here for…
Let's go to the corner!