Disney and Pixar's latest installment, The Good Dinosaur, is set to hit theaters on November 25. Guests of both the Walt Disney World Resort and Disneyland Resort will have the opportunity view a brief preview of the film starting this month.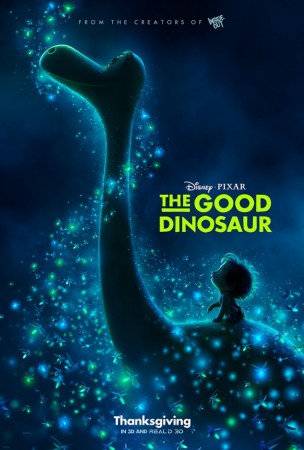 Disney Parks Blog informed readers that starting on October 16, guests can visit the One Man's Dream attraction at Disney's Hollywood Studio Park or the Bug's Life Theater at Disney California Adventure Park to get an exclusive sneak peek of the film.
In "The Good Dinosaur," Pixar Animation Studios takes you on an epic journey into the world of dinosaurs, where an Apatosaurus named Arlo makes an unlikely human friend. While traveling through a harsh and mysterious landscape, Arlo learns the power of confronting his fears and discovers what he is truly capable of.
Are you excited for this film?