If you are a fan of Hayao Miyazaki and all his work, than you're in luck! For the first time ever in North America, Disney will release a collection featuring 11 of his films on November 17, 2015.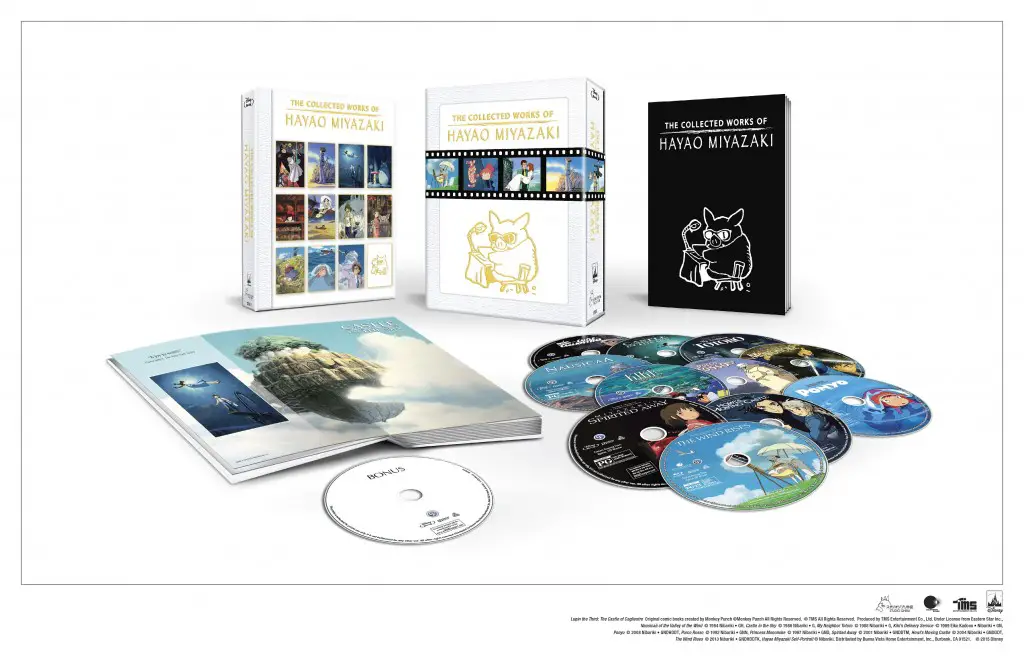 This set features 12 discs and countless hours of entertainment. Not only that, but you'll also have the chance to experience his work in Blu-ray.
Experience the majestic works of one of the most celebrated filmmakers in the history of animated cinema. Hayao Miyazaki weaves his unique style of artistry and epic adventure into astonishing tales of triumph, bursting with imagination and wonder.  For the first time, enjoy all 11 of Miyazaki's feature-length masterpieces in one spectacular 12-disc collection, complete with hours of captivating bonus features and the Academy Award®-winning Spirited Away(2002, Best Animated Feature Film).
Films to be included are as followed:
Lupin the Third: The Castle of Cagliostro (1979)
Nausicaä of the Valley of the Wind (1984)
Castle in the Sky (1986)
My Neighbor Totoro (1988)
Kiki's Delivery Service (1989)
Porco Rosso (1992)
Princess Mononoke (1997)
Spirited Away (2001)
Howl's Moving Castle (2004)
Ponyo (2008/2009)
The Wind Rises (2013)
PLUS: Bonus Features
This collection will be exclusively available on Amazon. Be sure to mark your calendars for November 17.
Which film is your favorite?