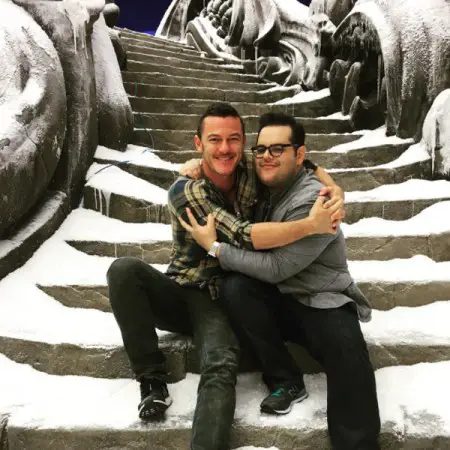 Disney's live-action Beauty and the Beast has wrapped production. The announcement was made via instagram courtesy of Josh Gad who posted: "That's a wrap! Will miss the cast of #beautyandthebeast especially my brilliant Gaston #LukeEvans."
Josh Gad portrays LaFou and Luke Evans is Gaston. The cast includes Kevin Kline (Maurice), Gugu Mbatha-Raw (Plumette),Audra McDonald (Wardrobe), Ewan McGregor (Lumière), Ian McKellen(Cogsworth), Dan Stevens (Beast), Emma Thompson (Mrs. Potts), Stanley Tucci(Cadenza) and Emma Watson (Belle). The script was written by Stephen Chbosky and it is being directed by Bill Condon.
This rendition will build on top of both the original animated classic and the Broadway version of the same name. It will be a musical. It won't be just a live-action remake though as Bill Condon has said that they will be making connections that haven't necessarily been elaborated on before in previous incarnations of the story.
What do you think of Disney's live-action Beauty and the Beast? Will you be seeing it when it is released on March 17, 2017?