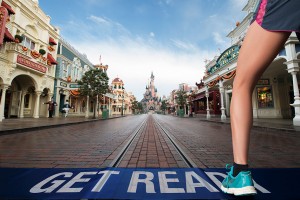 Emails surfaced today from our favorite racing headquarters announcing the dates for the much anticipated Inaugural Race event in Paris, France.
Set from September 23 to 25, 2016, this will not only be the first race weekend presented outside of the Continental US, it is one of the biggest events at Disneyland, Paris to date!
While not much has been released as far as specific race events and promotions, runDisney has been continuously providing us with motivational pictures and inspiration to get ready for this sure to be incredible event!
If you would like to keep informed of upcoming information regarding the Paris event, head over to the Disneyland, Paris website here Enter your email address and information in the provided areas.
Who is planning on attending?