Disney-Pixar's Cars fans visiting Cars Land on May 22nd will be able to make a pit stop in Radiator Springs and fill up with new Oil Can Sippers featuring the Dinoco oil company logo. These new souvenir cups will be available at the Cozy Cone Motel.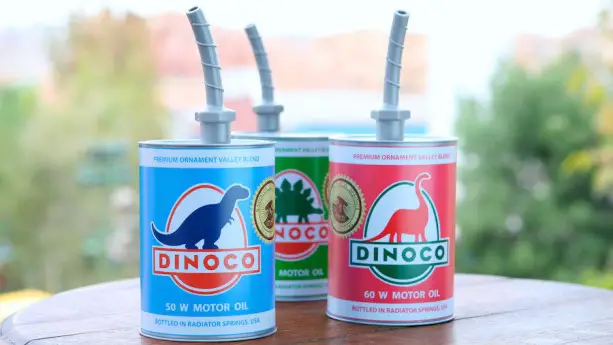 These new oil can sippers will be replacing the current Cars Land cone sippers. If you want one of the cone sippers, head over to Disney California Adventure and stop by the Cozy Cone Motel before they hit the road!
What do you think of the new Dinoco oil can sippers? Which one is your favorite?
May 22nd's 24-hour day will kick off the Disneyland Resort's 60th Anniversary Diamond Celebration. For full coverage of all that is going on with #Disneyland60, please check out our regularly updated page devoted to this story: #disneyland60