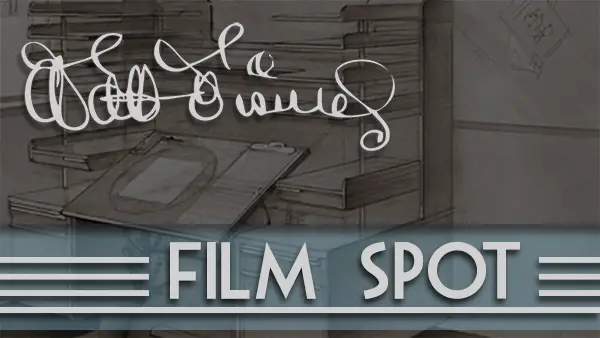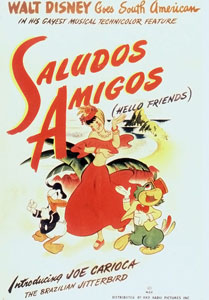 War changed the creative environment at the Walt Disney Studios in 1942. When America officially entered World War II, the army began occupying the studio, creating a tension that made it hard for the artists to work together harmoniously. After all, many of the artists were young men, eager to join the war effort. Add to that the animator's strike that was taking place, the Disney Studio was in no position to churn out a feature film of Snow White's caliber.
Before Disney officially entered WWII, the Department of State asked Walt Disney and some of his artists to take a goodwill tour of South America as a part of the Good Neighbor Policy. Roosevelt and the government felt Walt Disney's universally-loved characters and towering reputation would be a great peace offering to Latin America, letting them know that America was concerned for, and respected South America's culture and arts, and they were willing to collaborate with them on a project through Disney (much of which is documented in the film Walt & El Grupo). Led by Nelson Rockefeller and with Walt Disney himself as the United States ambassador, the film Saludos Amigos was born; a film that legitimized the friendship between the United States and Latin America, a film that brought Hispanic culture to the forefront of the American psyche, allowing Latin America to enter the United States's gigantic melting pot of cultures and ethnicities.
At only 42 minutes in length, Saludos Amigos is composed of various shorts related to South America. There is one called Lake Titicaca, where Donald Duck acts as a tourist in Lake Titicaca and engages with a live-action environment, dancing with locals and interacting with their culture. One film is about a Chilean airplane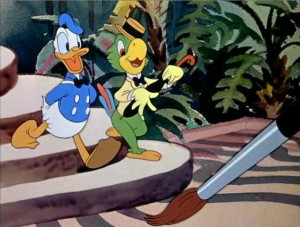 named Pedro, another involved Goofy being a gaucho. Finally, the last short introduced one of Donald Duck's sidekicks, a dapper parrot named José Carioca. José Carioca introduces Donald to the culture of Brazil, and they even dance with the voice of José himself, a famous Brazilian actor named José Oliviera.
The goodwill tour in South America cemented Walt Disney's relationship with the artists that accompanied him on the trip. Soured by what he perceived as a betrayal during the animation strike, he found solace with the few artists that he played with in South America, many of whom Walt would raise to new heights: Mary Blair, Lee Blair, Frank Thomas. Having cemented a strong friendship with these artists, he did everything he could to promote them. Mary Blair, for example, subsequently became a lead art director in many of their films.
The artistic sensibilities gained in South America transferred back into the studio. Though Saludos Amigos didn't achieve the fame that previous Disney films had, it gave Walt Disney and his artists a more worldly perspective. Now more eager to embrace different cultures and artistic influences, Disney began experimenting more, trying out new ideas and concepts. Disney began expanding beyond an animation studio.