This past Wednesday, the Orange County Register released an article stating that the Walt Disney Company has purchased the Carousel Inn. This hotel sits directly across from the Disneyland Resort on Harbor Blvd.
For those that are familiar with its location, the Carousel Inn is between the Tropicana Inn & Suites and Pizza Press. The article states that the company purchased the hotel for $32 million. The sale was finalized on March 23.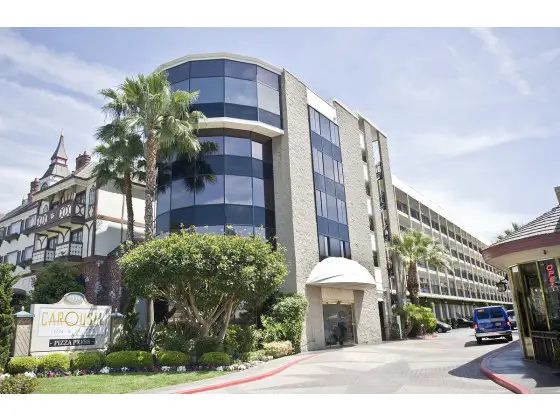 The Carousel Inn is a five floor, 131 room hotel. In addition, the hotel has a rooftop pool. The average guest spends between $109 to $400 a night, according to the article.
Disneyland spokeswoman Suzi Brown said, "The Walt Disney Co. saw this as a strategic investment, as opportunities to purchase properties in close proximity to the resort are extremely rare."
Currently there are no long term plans for the hotel and Carousel Inn management will still operate this location. The article notes, "Because the current management will continue to operate the Carousel Inn, Disney does not consider the hotel part of its hotel portfolio. Disney officials are more like landlords."
What are your thoughts?