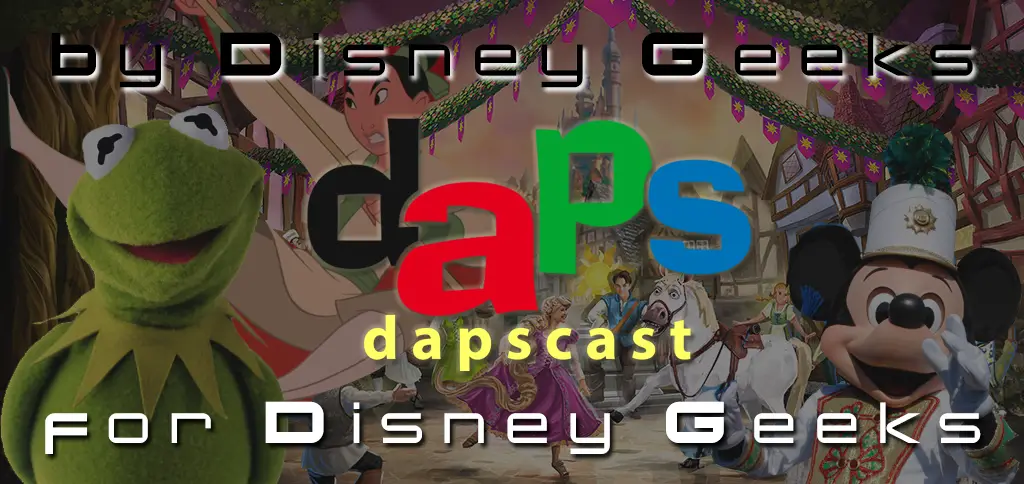 Welcome to DAPscast – Episode 18! As the month of April kicks off there is a lot to talk about. For this podcast, Mr. DAPs, Diplomatic Danie, Murray, and Annie chat about the following:
Muppets Back on TV
Mulan Live-Action Movie
Winnie the Pooh Live-Action Movie
The New Disneyland Band
Tangled: The Musical
We hope you enjoy the discussion and would love if you joined in on it. You can do so by tweeting to us at @daps_magic with the hashtag #dapscast. You can also leave a comment if you would like. Thank you for taking the time to listen to DAPscast. We hope you enjoy this podcast!