The news we have all been waiting for, Disney Parks Blog has announced that the Hatbox Ghost will be making his way to the Haunted Mansion at Disneyland Park. Breaking news on Friday morning, after much speculation, guests can now await the return of the longtime missing character.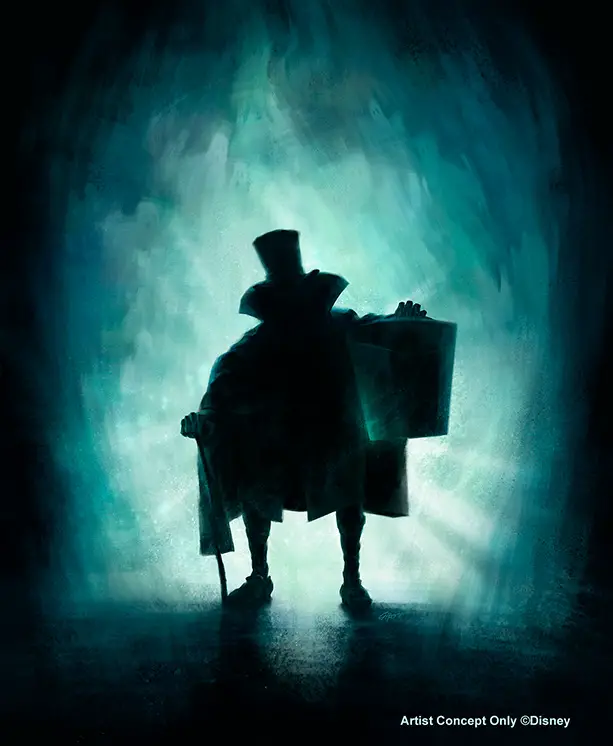 The article states that in May, the Hatbox Ghost will be reappearing. His last whereabouts were back in 1969 around the time of the attraction's opening. Now with his return just in time for the Disneyland Resort Diamond Celebration,  park guests can be ready to see him in May.
A couple months back, Murray the Bellhop shared on DAPs Magic of a new wall that showed up in the attraction right as guests exited the attic. Check out his post here to see videos of the mysterious wall. It might just be possible that this new guest of the mansion could show up here. Thoughts?
Are you looking forward to the Hatbox Ghost returning to the Haunted Mansion attraction?
Does this mean there are now 1,00 happy haunts in the mansion? Hmmmm!