Welcome to this week's very special edition of Geeks Corner! We are joined this week by special guest Kellie Knezovich from Pretty Little Bakers!
Before we get to the baked goods, let's take a look at what is going on in the news.
Disney in Geek News: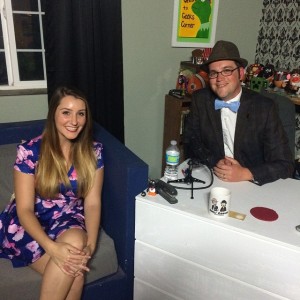 Kellie Knezovich of Pretty Little Bakers
Instagram handle: @prettylittlebakers
Twitter Handle: @prettylilbakers
Facebook: facebook.com/prettylittlebakersla
Product inquiries email: prettylittebakers@yahoo.com
Kellie shares about how she got started baking, what she likes to bake, and also brings some incredible baked goods for the geeks to try!
The Disney Side app allows Disney fans to become their favorite Disney characters. What would it be like if the Geeks and Kellie became these characters? Find out on this episode.
Finally, it's time for the great Cookie Challenge. This is a game styled after The Price is Right with trivia questions about cookies.
We hope you enjoy this fun and delicious episode of Geeks Corner! Make sure and follow @prettylittlebakers on Instagram and if you want to try what we did on the show… you now know how to do that!
Let's go to the Corner!