It is almost springtime and that means there will be a few new menu items at Disneyland's Jolly Holiday Bakery Cafe. Disney Parks Blog shared with readers some of the exciting things to look forward to on the new menu. The menu is now in affect as of this Wednesday. Let's take a look at what's new.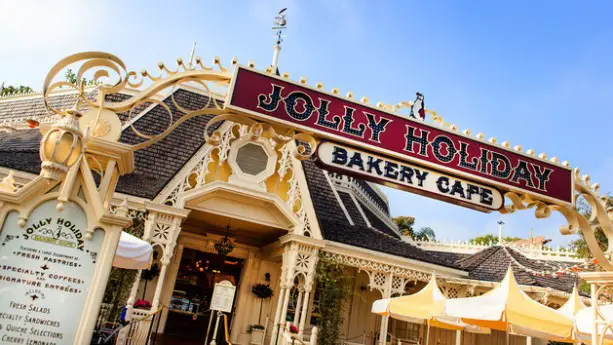 Some of the new items on the menu include a roast beef and bleu cheese sandwich. This item comes on a fresh French baguette. Also, there is a new ham & Swiss cheese sandwich available. Coming back again this spring is the tuna salad sandwich and tomato basil soup. Other soups appearing include chicken noodle. Even check out the sun-dried tomato Caesar salad.
As for things to satisfy your sweet tooth, here are some yummy options. Since there are so many goodies to name, here is a simple list to make your mouth water: coconut lime cheesecake, coffee éclair, opera cake, carrot cupcake, raspberry crème brulee, strawberry shortcake bundt cake, seasonal muffins, pistachio Mickey Macarons and so much more!
What item sounds appetizing to you?