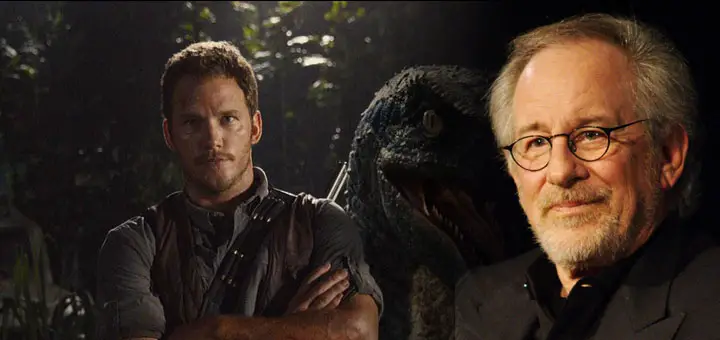 DAPs Magic recently shared reports that Chris Pratt is being eyed for the role of Indiana Jones in a potential reboot of the franchise that is now owned by Disney. While nothing has been confirmed as of yet, more fuel as been thrown into the first of speculation for a Indy reboot by none other than Steven Spielberg himself.
Deadline is reporting that Spielberg has made it clear to his team that he would like to direct the next Indiana Jones film. He also has made it clear that Chris Pratt is the guy he'd like to see wearing the hat and coat. This doesn't come as any surprise as it is reported that he specifically chose Pratt for his role in Jurassic World.  The one contingency Spielberg did make is that it needs to be a script that "comes in to his satisfaction."
Steven Spielberg has a very good track record
What's this mean for Indiana Jones fans at this point? Pretty much nothing other than it is a fun tidbit to hear. Some will argue that the last Indy film invalidates Steven Spielberg's statement that he is looking for a good script. Others will counter that overall, Steven Spielberg has a very good track record. What do you think? This doesn't even hit the questions about the wisdom of rebooting the franchise and/or replacing Harrison Ford.
One interesting point to note is that Chris Pratt said this at the Oscars last night:
"It's all nothing until it's something and so far it's not something….I don't think it's overwhelming to contemplate….It'd be cool. No one's called me. (There's) A lot of talk about it. The pressure would come just because it's such a great franchise you wouldn't want to get it wrong, so for me it would have to be perfect to do it. We'll see, like I said it's nothing until it's something."
At this point, there are way more questions than answers regarding the future of the Indiana Jones franchise. The good news is, there is a bit of chatter happening about it so hopefully that means there IS a future. And for me, hope is enough at this point… but eventually I want to see something actually happen because I do want there to be a future for the franchise!
Make it a GREAT day!