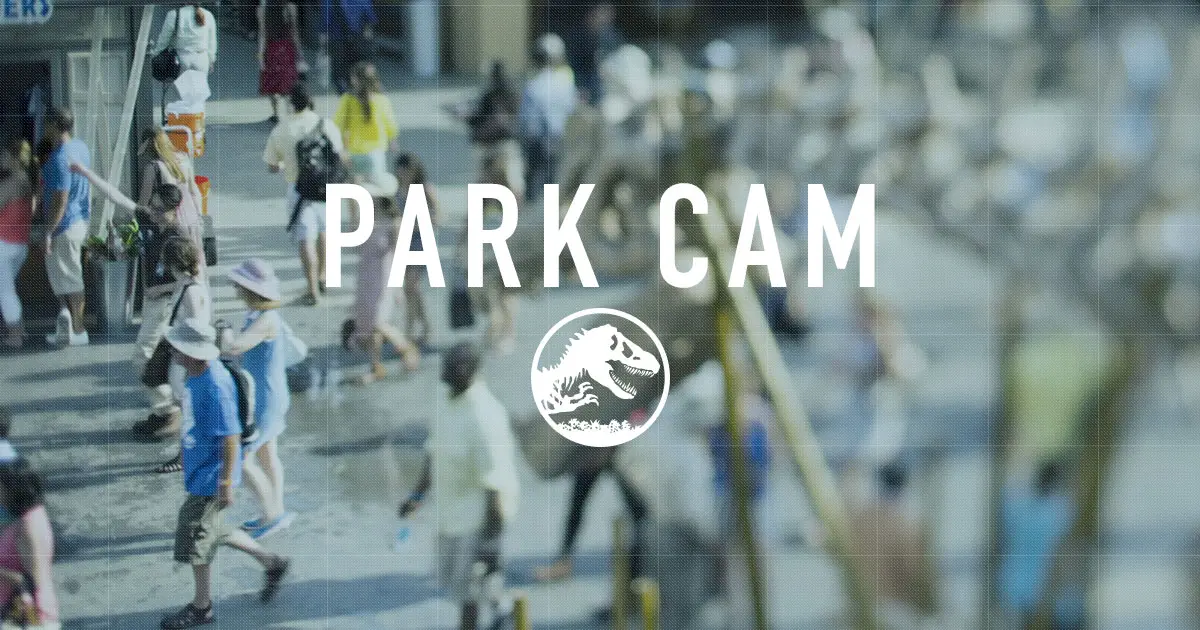 Jurassic World has now updated its website to offer a 'live' look into the this world of dinosaurs. For guests wanting to take a look at what is going on at Jurassic World, they can visit: http://www.jurassicworld.com/park-cam/  
It appears that there are 14 'Park Cams' that give guests who are planning on visiting Jurassic World a look at what is going on at any given moment. It is unknown just how much footage there is to be found when going through the various shots. It also is unknown if and how these could change in the coming days, weeks, and months. Judging from the marketing role out so far, this could be something where we could get some fun and unexpected surprises.
Here is a list of all 'Park Cams' being offered by Jurassic World:
Cretaceous Cruise
Maintenance Alley 6
Employee Break Room
Isla Nublar Ferry
Gyrosphere Line
Isla Nublar Hilton Lobby
Creation Lab
Hatchery
Main Street – Innovation Center
Main Street – Spinosaurus
Gentle Giants Enclosure
T. Rex Paddock (where's the goat!?)
Innovation Center
Winston's Steakhouse
It will be interesting to see if these are locations that end up being major plot locations or if they are just part of the marketing of Jurassic World. It is fun to watch them role out more and more in anticipation of this. I could already see how this would lead to a trilogy if they were to continue on with stuff like this in the aftermath of the movie.
Jurassic World hits theaters on June 12, 2015.
What do you think of the 'Park Cam' so far? Have you watched it? Keep your eyes on it and let us know if/when things are added or changed!
Make it a GREAT day!