It may be time to plan a trip on the Disney Cruise Line. Disney Parks Blog has announced that the Disney Fantasy cruise ship will be have some new characters sailing on board. In early 2016, "Star Wars Day at Sea" will set sail on eight select cruise trips.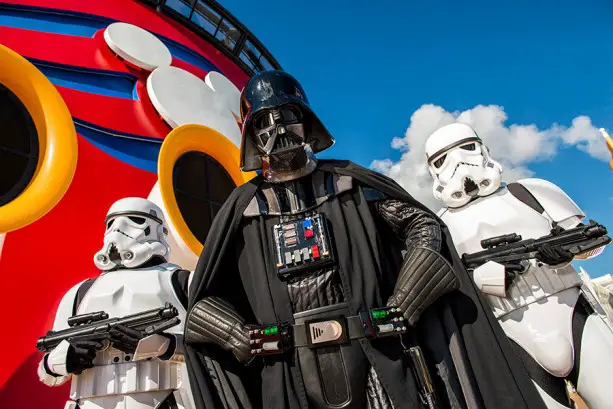 Guests wishing to take part in these adventures will for sure be in for a treat. When on your trip, there will be one day completely dedicated to the world of "Star Wars." This includes an on deck celebration, character meet and greets, special food offers and so much more!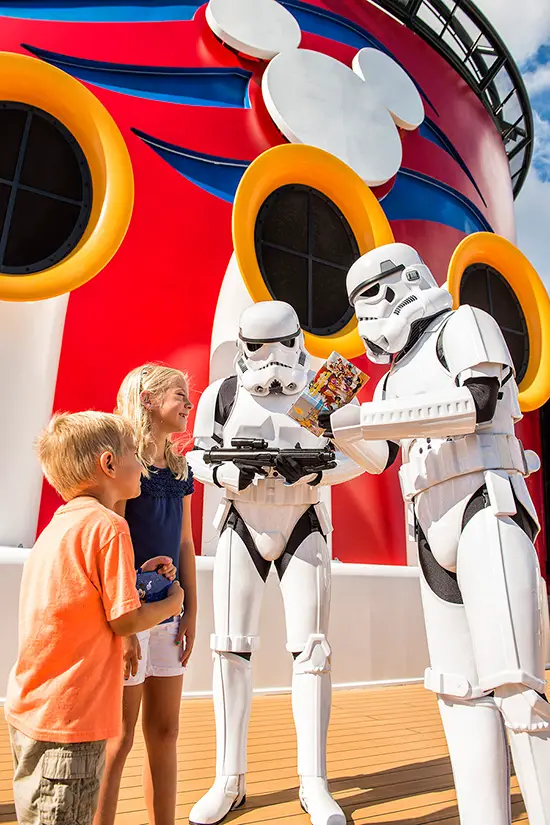 Also, "Star Wars: Episode VII" will be screening for you to view.
The Disney Fantasy will set sail from Port Canaveral, for this specific cruise itinerary. This fantastic trip includes a seven day sail to Cozumel, Mexico; Grand Cayman, Cayman Islands and Castaway Cay.
If you would like to sail and attend "Star Wars Day at Sea," these are the specific days of sail for this event:
January 9
January 23
February 6
February 20
March 5
March 19
April 2
April 16
For more information on this event or if you would like to book a cruise, please click here for more details.
What do you think of "Star Wars Day at Sea?"