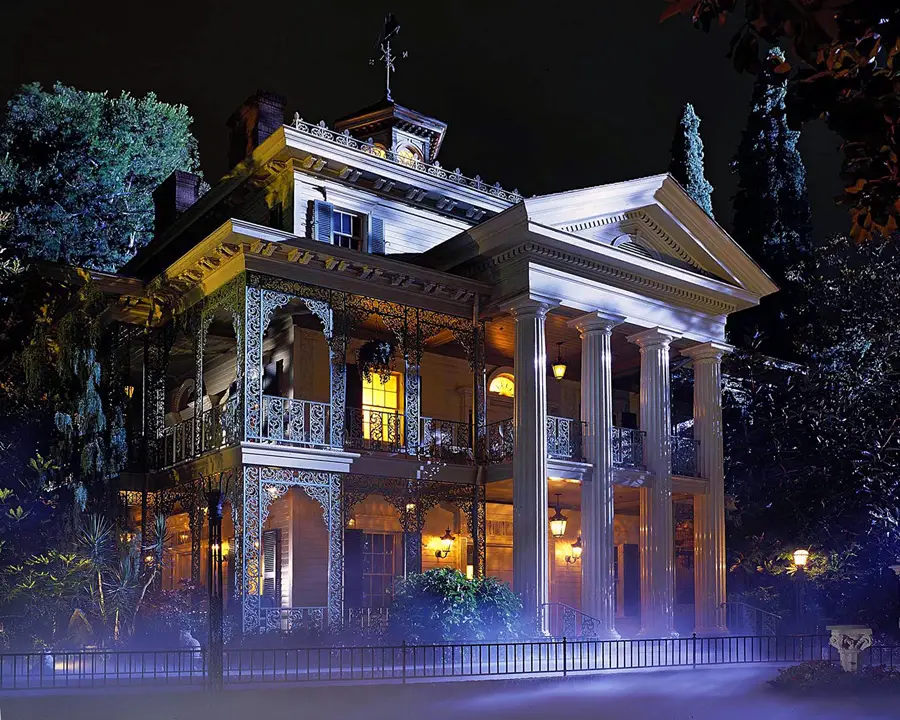 The Disney Parks Blog has posted a cryptic message about recent developments inside the Haunted Mansion. They acknowledge that there's something strange right after leaving the attic scene in the attraction. The challenge they gave was to guess the specter that is coming in the comments section of the post. Overwhelmingly, the response was the infamous Hatbox Ghost. The reply from the Parks Blog was to acknowledge the theme of the comments and say that "this grim, grinning ghost is not ready to make its presence known just yet." Whether it means that it is the Hatbox Ghost or recounting the mention of a specter in the main post is yet to be determined.
Just what is the Hatbox Ghost and what is the area they are talking about?
Well, the Hatbox Ghost was an animatronic that was once in the Haunted Mansion, but disappeared within a few months. The affect that was developed for him didn't quite work. But, he has been a legend and hopeful return for quite some time. Excitement ramped up at the last D23 Expo when a very new animatronic was featured in the Imagineering section. It wasn't too clear if it was the Hatbox Ghost new animatronic, but his left hand seemed to clutch an invisible item, and much in the same pose as the original. Whether it is the character that will make his fabled return to the dearly loved attraction is yet to be seen.
The mysterious section that the post refers to is a wall that popped up after the post Haunted Mansion Holiday tear down. The wall has a light directly on it, and has a prominent window/picture with a lenticular image effect. For anyone who's ridden it often it's obvious it's new. Now we know it's a little temporary. Again, whether the wall will be incorporated or not hasn't been disclosed, but we'll be waiting, and posting, once we find out.
In the meantime, here's a link to the Disney Parks Blog post here, and we have two ride through videos of this recent development and the D23 Expo video for your enjoyment!