Jump to recipe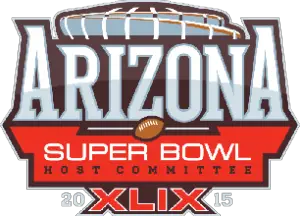 Greetings Foodies! Its Super Bowl week! Am I excited because it is being played here in Arizona? Nope. Am I excited because I like the Seattle Seahawks or the New England Patriots? Nope. I'm excited because of all of the great Super Bowl party food!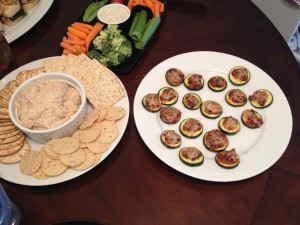 Super Bowl parties are pretty much the only reason I care about the game (Unless my Chargers are playing. Go Bolts!). Between party subs, pizza, chicken wings, potato skins, chips and dip, and even popcorn! The possibilities are vast! Last year I even made zucchini pizza bites and smoked salmon mousse.
I conducted a mini poll on Google Plus on everyone's favorite Super Bowl food. The results were kind of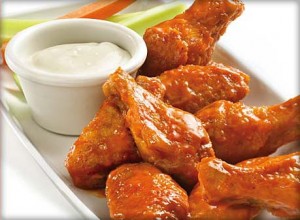 surprising with over half (56%) of the voters choosing chips and dip. Chips and dip are my go to snack. I love the variety and can't get enough salsa (last year I even tried ghost chile salsa and guacamole)! That being said, honestly I expected chicken wings to be the winner but they came in second with 22% of the votes. Due to chips and dip being the clear winner, I asked Geek Eats' chef buddy, Chef Richard for a tasty Super Bowl treat. Below is his recipe for Spinach Artichoke Dip!
I hope everyone enjoyed this short tribute to Super Bowl snacks and the recipe for Spinach Dip. If you decide to try it out hash tag your photo with #GeekEats. We'd also love to see your favorite Super Bowl snacks! Until next time!
Enjoy What You Eat!
DC
Chef Richard's Crab Spinach Artichoke Dip
Ingredients
1 cup Artichoke Hearts
16 oz Frozen Spinach, thawed
1/2 cup Sour Cream
2 tbsp Roasted Garlic
16 oz Cream Cheese
1/2 cup Roasted Poblano Pepper
1 tbsp Salt
8 oz Crab Meat
Instructions
Puree all ingredients except crab meat in the food processor until smooth.
Heat gently before serving.
Top with with crab meat for some extra flair.
© 2023 dapsmagic.com