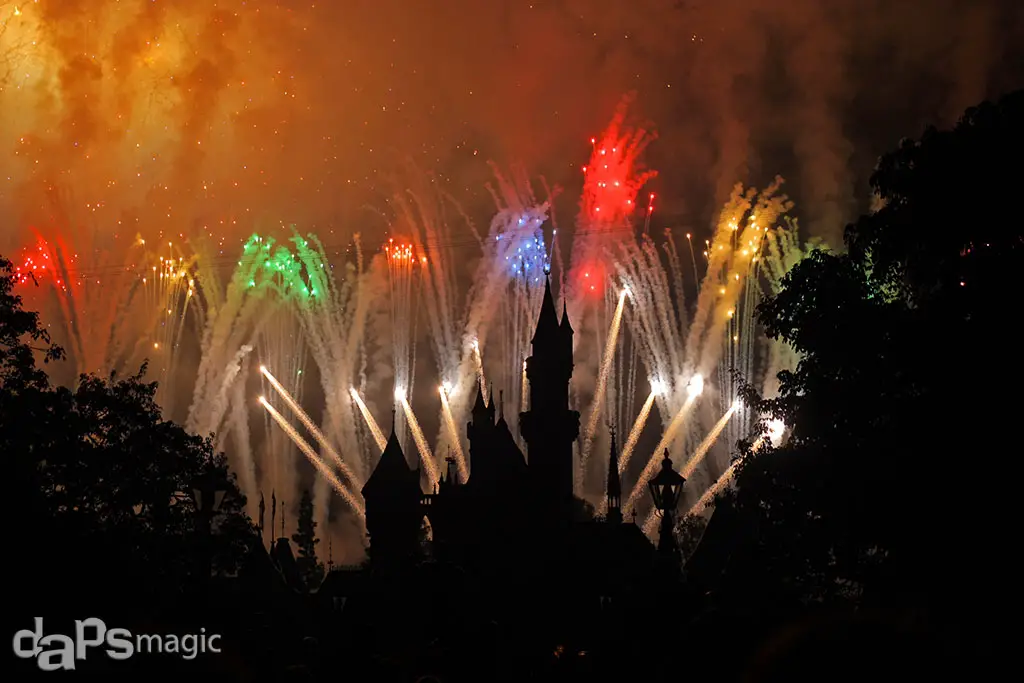 For a limited time, the Disneyland Resort presents the fireworks spectacular Fantasy in the Sky above the skies of Disneyland. This fireworks show originally appeared at Disneyland in 1958 and continued to delight fans until 2004. It also has been displayed at the Magic Kingdom in the Walt Disney World Resort and Disneyland Paris as well.
Here is the January 11, 2015 presentation of Fantasy in the Sky:
What is your favorite fireworks spectacular at a Disney theme park?