We are two thirds of the way through J.K. Rowling's Twelve Days of Christmas Harry Potter Moments. Today's focus is on Tom Riddle. Specifically, it focuses on a locket that has significance to the history of Hogwarts. Here is the riddle: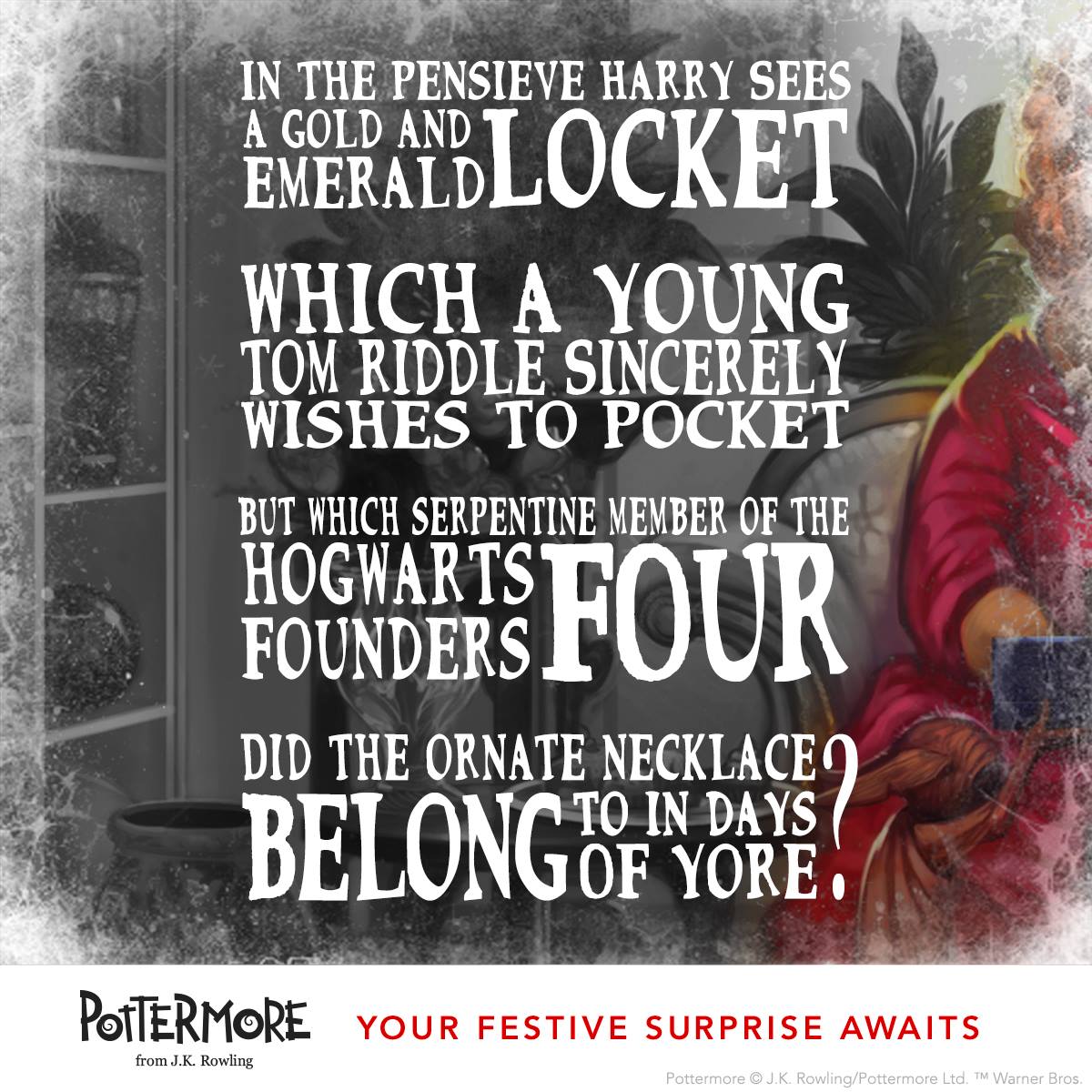 Once you have figured out this riddle, head over to Pottermore to see today's moment. Remember to use the entire name/title for your answer. Pottermore is quite particular about what is typed to unlock the riddle! Then enjoy this not so Christmasy moment that recounts a darker part of the Harry Potter lore.
Make it a GREAT day!