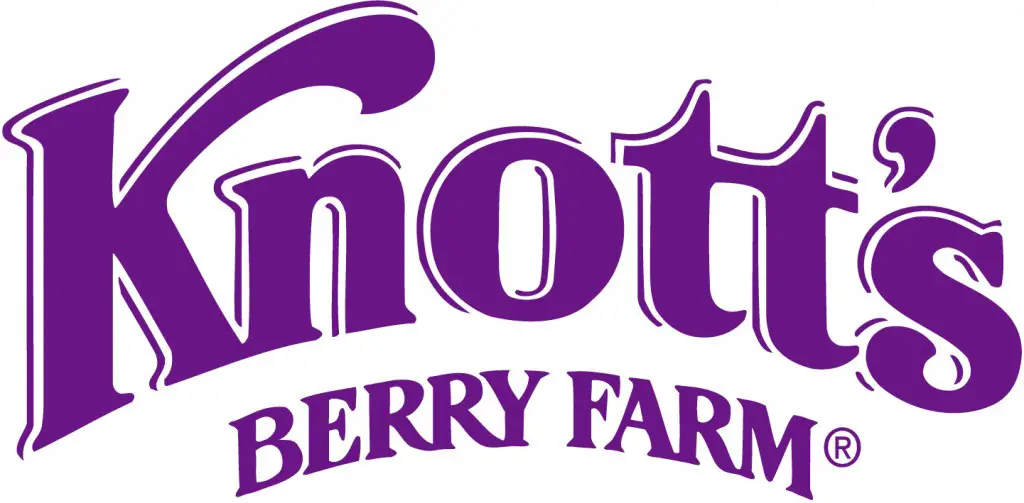 KNOTT'S CAMP SNOOPY TRANSFORMS INTO CAMP SPOOKY
WEEKENDS IN OCTOBER AND HALLOWEEN DAY
 Buena Park, CA (October 2014) – Weekends in October and on Halloween Day, Knott's Berry Farm invites you and your family to join in on the Halloween fun in Camp Spooky. This daytime, non-scare celebration, of cheer rather than fear, isthe social event of the season with shows, activities, costume contest all geared for kids ages 3-11.
Kids can take part in Snoopy's Costume Party and show off their costume in the Camp Spooky Theatre as they join the affable group of monsters and the PEANUTS characters for a chance to win exciting prizes. Additionally, families can head to the Camp Spooky Theatre to watch the Peanuts Gang in The Monsters are Coming, Charlie Brown – Charlie Brown's throwing a Halloween Party and you're invited!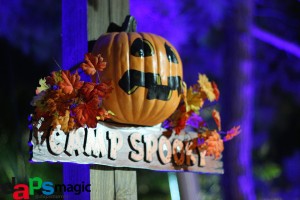 Also included with theme park admission, kids of all ages can complete fun obstacle challenges as they make their way through the Mini Monster Maze and are rewarded with sweet treats at the exciting end. Spooky interactive photo opportunities are sure to create lasting memories in this section of Camp Spooky. Create your own unique monster creation in the Mummy's Manor. Step through the mysterious mirrors of Medusa's Bug Boutique filled with real creepy crawlers. Bring your friends to the Witch's Tea Party and warm up near the cackling cauldron.
The Witch's magical power doesn't stop there. The Witch's cauldron bubbles and boils as she cackles and creates her special potions, at the Witch's Potion Station. Here kids can mix and match her different potions to bring home their very own delicious creation. *A small additional fee is required for this experience.
The spooky fun goes beyond the family-friendly fresh Camp Snoopy. Many years ago, The Green Witch uncovered a wicked source of power in the depths of the Calico Mine, and now she's using this mysterious energy to capture and corrupt all who dare enter! With newly enhanced show scenes, lighting, and special effects, this not-too-scary mine train adventure is perfect Halloween fun.
Now on-sale, 2015 Season Passes offer unlimited visits to the Park in 2015, as well as the other exciting seasonal events happening year-round at Knott's Berry Farm.  Knott's Season Pass program offers exclusive discounts, special Passholder events, one free admission in 2014, and more.  For affordable year-round fun, Season Passes can be purchased online at knotts.com starting at $76.50 or with nine easy installment payments of just $8.50+applicable taxes and fees, for a limited time.  Season Pass not valid during Knott's Scary Farm.
Camp Spooky runs weekends October 4 – 26 and on Halloween Day, and is included with regular park admission.  Knott's Berry Farm Theme Park operating hours are 10:00 am to 5:30 pm.  For more information on all the exciting things that are going on at Knott's Berry Farm, call (714) 220-5200 or visit us online at www.knotts.com.
#
About Knott's Berry Farm and Cedar Fair Entertainment Company:
Knott's Berry Farm is owned and operated by Cedar Fair Entertainment Company, a publicly traded partnership that is listed for trading on The New York Stock Exchange under the symbol "FUN." In addition to Knott's Berry Farm, Cedar Fair owns and operates ten other amusement parks, three water parks, one indoor water park, and five hotels. Cedar Fair also operates the Gilroy Gardens Family Theme Park in California under a management contract. Visit knotts.com or connect with us on Facebook,Twitter and Instagram.