It is that time of year when everyone is out cheering for their favorite College football team. Disney Parks and ESPN has begun the search for the best college cheer and dance squads. These routines will show your Disney Side as well as spirit for your College.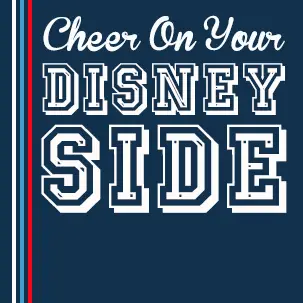 To take part in this contest, please submit a 30 second clip of your routine along with one of the four remixed Disney Park attraction songs. The acceptance period is from now until November 10. In addition to cheer and dance squads, fans too can submit their routine.
The four finalists will be announced on December 11 during the telecast of the Home Depot College Football Awards show. Winners will be announced on January 12 right before the college football National Championship.
Those that win will receive an awesome prize. $100,000 will be awarded to their college's spirit program and your group will take a trip the Walt Disney World Resort.
For further rules and details, please click here.
Now is the time to show your college spirit and Disney Side.