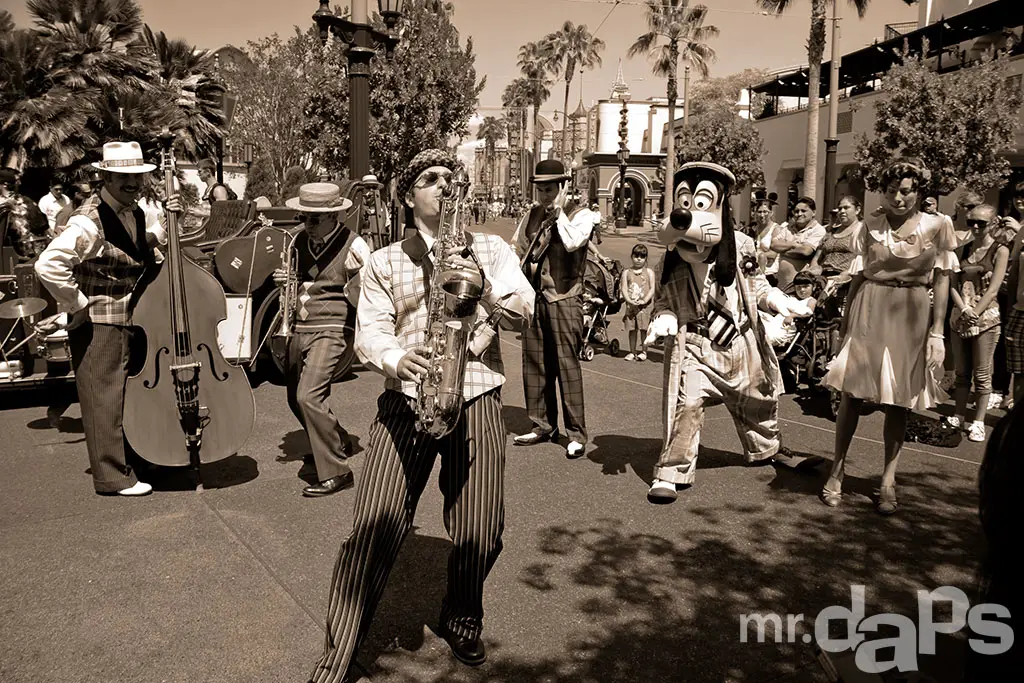 Quite often on Sundays we take a few minutes to stop by Buena Vista Street in Disney California Adventure to watch Five and Dime. This fun and jazzy show is one of my favorite bits of entertainment that is found in Disney California Adventure and rarely do I miss it on the weekend.  This moment was captured during Zoot's solo. You can see him playing away with Goofy and the gang in the background. It is a wonderful moment and always enjoyable to watch.
This last Sunday we decided to also film it with a couple of cameras for your viewing pleasure.
What is your favorite part of this show?
Make it a GREAT day!
– Mr. DAPs