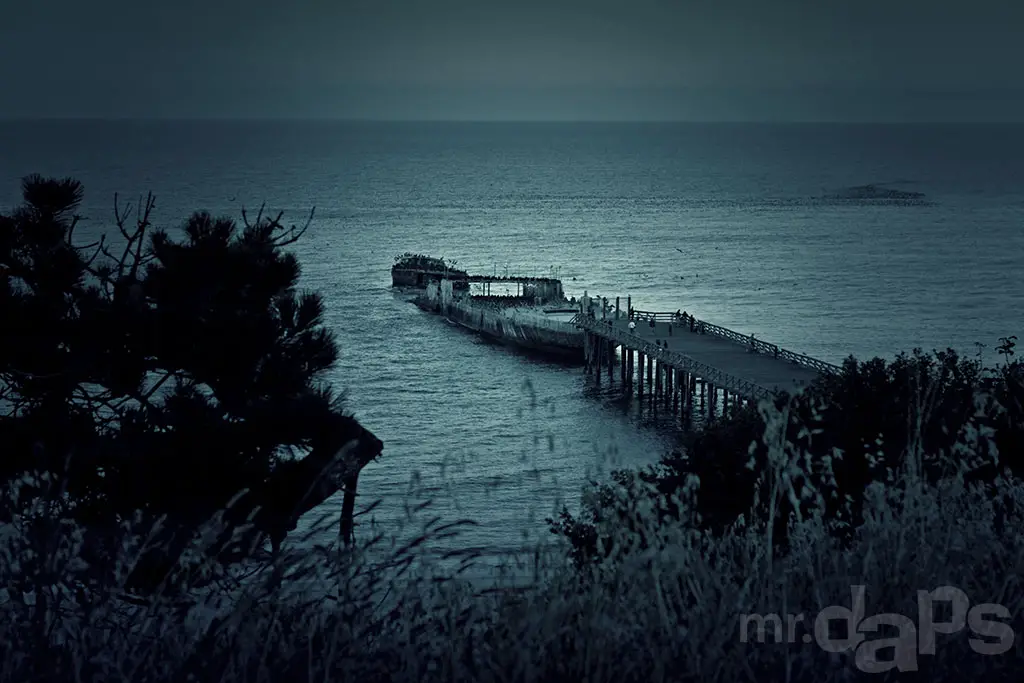 There are few things that inspire the imagination more than abandoned and decrepit buildings, theme parks, and ships. Or in this case, a shipwreck. The SS Palo Alto can be found at the Seacliff State Beach. She was once a cement ship built to be a tanker for World War I. Towards the end of her life she was towed to Seacliff State Beach to be an amusement ship. She had a dance floor, swimming pool, and cafe. As time went by the compan y who ran her went bankrupt, she cracked in half, and was abandoned to be a fishing dock. Eventually this was deemed as unsafe as well and the SS Palo Alto was closed to the public. She now is an artificial reef for wildlife in the area and many different birds and sea lions can be found on and around her. She also is a wonderful focal point for photographers. Even though she never saw service in World War I, one can imagine a once proud ship that lived her life, had a second life, and now provides a sanctuary for new life to exist as she ends her life.  A small museum can be found up the beach from the SS Palo Alto that has a wonderful look at the history of this ship.
As I gazed upon the SS Palo Alto the other night, I couldn't help but think of her as a ghost ship. It wasn't the most vibrant sunset I've ever seen and as I looked down at the ship, it seemed to me that she had fallen further apart from the first time I had seen her. Perhaps she is finally giving up the fight against the irrepressible sea. Perhaps in the coming years she'll be claimed by the might Pacific ocean completely. If so, that will be a sad day for me and my camera. For now, I look at this old ship and let my imagination wander as I think about all the stories that surround this nearly century old ship.
Make it a GREAT day!