Featuring iconic attractions, characters and events, each Disney theme park is a world of its own. In total, 12 Disney theme parks make up the six Disney Resorts in North America, Europe and Asia, and every park offers its own unique blend of entertainment, imagination and adventure.
What are the six Disney Resorts?
Disney's six resorts, located around the world, include:
Disney's theme parks are located throughout these resorts. And while many are continents apart, they share a common mission of creating unforgettable moments that make the trip worthwhile.
Exploring The Walt Disney Company's 12 theme parks
Let's dive into Disney's 12 theme parks and explore what makes each one special and what different adventures guests can expect when they visit.
Disneyland Park (Disneyland Resort, Anaheim, California, USA)
Disneyland park was the first of Walt Disney's signature theme parks, opening in Anaheim, California in 1955 and featuring the now-iconic Sleeping Beauty Castle.
While visiting Disneyland park, guests can visit popular areas like Adventureland, where they can take a Jungle Cruise or go on exciting expeditions with Indiana Jones.
The park also encompasses fan-favorite attractions like Pirates of the Caribbean, an adventure through a life-sized Caribbean port, and Space Mountain, a thrilling roller coaster excursion through the dark depths of the cosmos.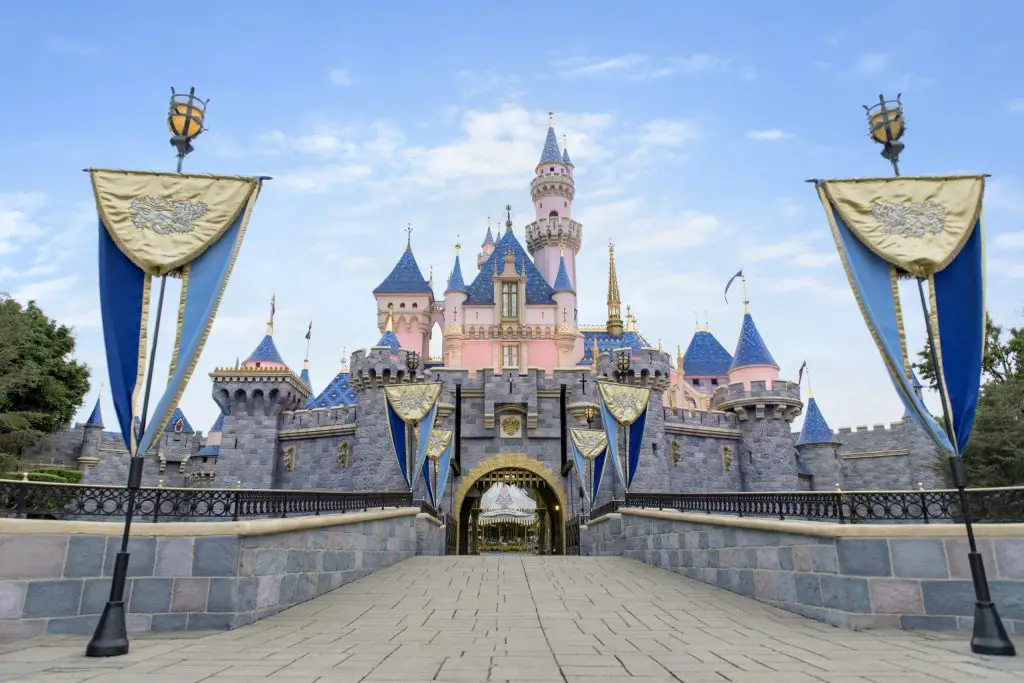 Disney California Adventure Park (Disneyland Resort, Anaheim, California, USA)
Disney California Adventure park is another theme park located within Disneyland Resort, known for its thrilling rides and stunning attractions.
Take Guardians of the Galaxy – Mission: BREAKOUT! for example. It's a high-stakes drop tower ride situated within Avengers Campus, a land home to attractions, shops and spectacles inspired by Earth's mightiest heroes.
The Incredicoaster, found in Pixar Pier, is another park favorite, delivering a super-speed adventure with the Parr family from Disney and Pixar's "The Incredibles" via one of the world's longest steel roller coasters.
Then there's Cars Land, a themed area found only at Disney California Adventure. Based on the "Cars" film franchise, the area's attractions, shops and restaurants feature evocative design elements inspired by America's legendary Route 66.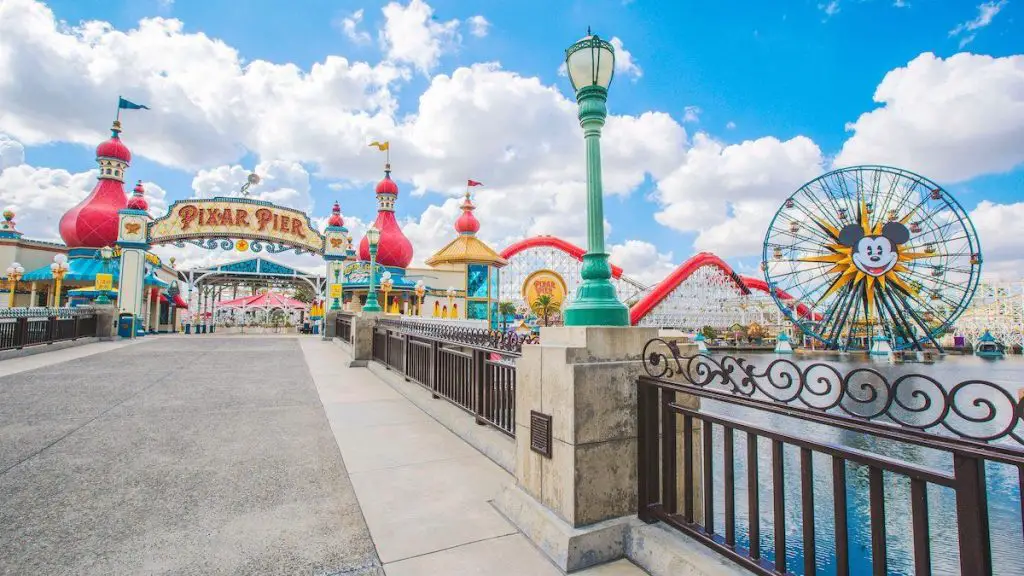 Magic Kingdom Park (Walt Disney World Resort, Orlando, Florida, USA)
On the other side of the U.S.A. sits the legendary Magic Kingdom at Walt Disney World Resort. As the embodiment of the Disney experience, Magic Kingdom boasts a collection of imaginative attractions that are known all over the world.
The park is home to several beloved themed areas, from the future-first Tomorrowland to Main Street, U.S.A., which leads to the park's enchanting Cinderella Castle, the park's centerpiece.
Thrill seekers can explore outer space on the world-renowned Space Mountain before racing through the Grid in TRON Lightcycle / Run presented by Enterprise.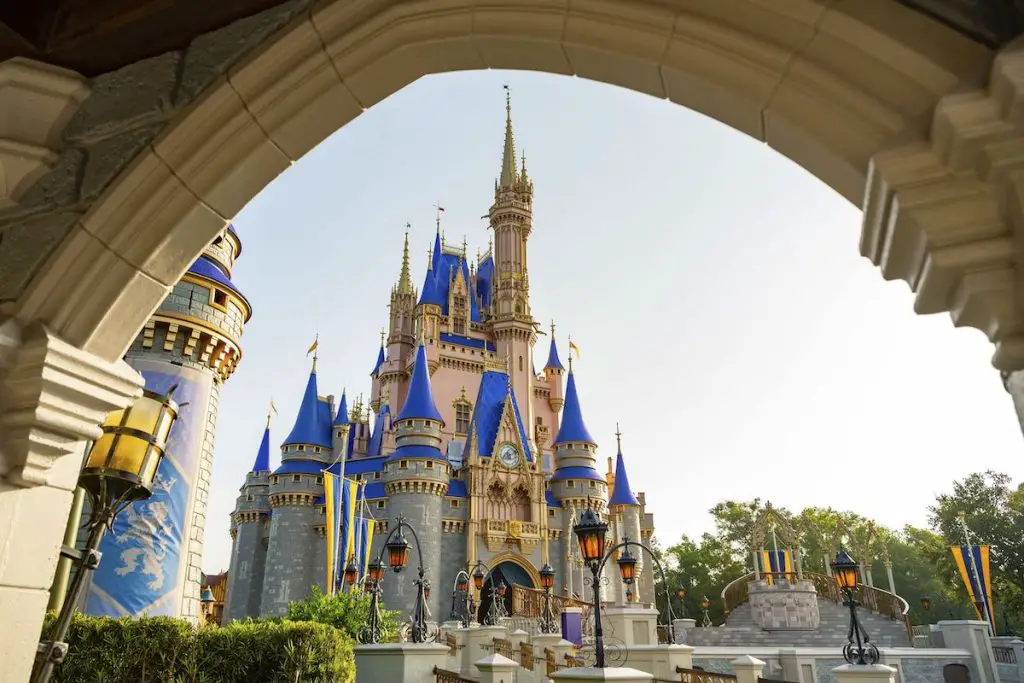 EPCOT (Walt Disney World Resort, Orlando, Florida, USA)
Flaunting futuristic innovation while celebrating world cultures, EPCOT offers a truly unique Disney experience. EPCOT opened in 1982 at Walt Disney World Resort to give guests a peek into the world of tomorrow without ever leaving Orlando.
While visiting EPCOT, guests are free to explore the four neighborhoods that make up the park. World Celebration, World Discovery, World Nature and World Showcase all offer a unique spin on the Disney experience.
World Showcase, for example, features 11 culturally distinct pavilions representing countries from around the globe, offering culinary delights, shopping and entertainment to provide an experience that's as educational as it is immersive.
Spaceship Earth, the park's iconic geodesic sphere, hosts a journey through human history while standing as the park's most recognizable feature since its opening.
Journey of Water is another new addition to EPCOT. Celebrating the world of Moana, this lush environment lets guests explore an interactive water garden while learning about the importance of water's relationship to the environment.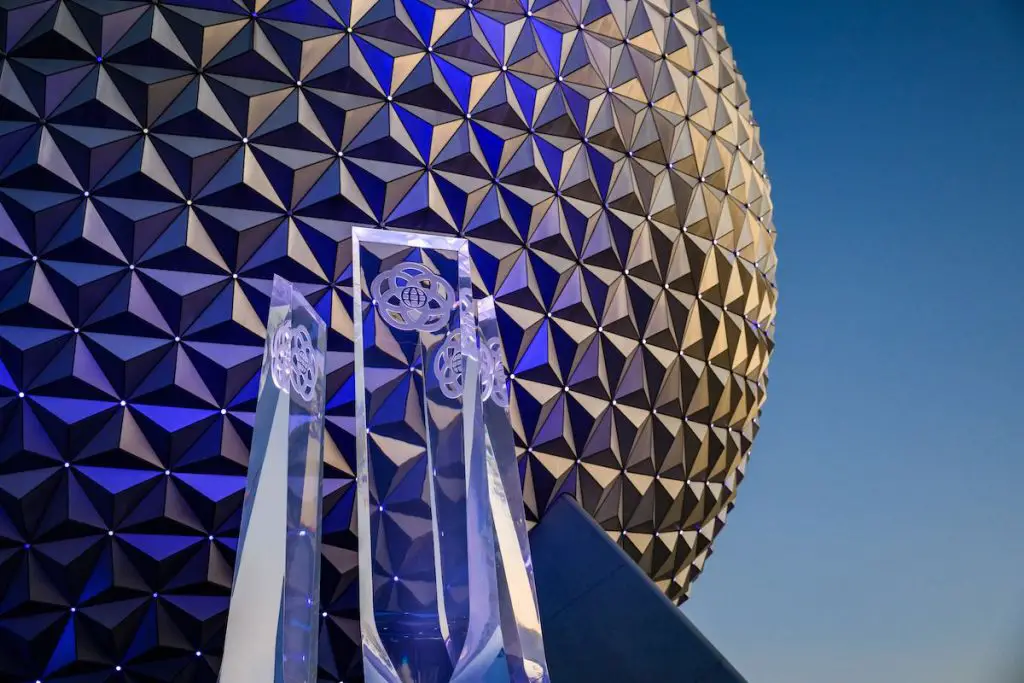 Disney's Animal Kingdom Theme Park (Walt Disney World Resort, Orlando, Florida, USA)
Disney's Animal Kingdom invites guests to explore the natural world.
Located on the western edge of Walt Disney World, this park is home to hundreds of species of animals, drawing in guests eager to learn about the natural world and witness the wonder of wildlife.
The park places a heavy emphasis on the importance of conservation and eco-friendliness, too. Disney's Animal Kingdom is home to a butterfly garden, for example, designed to benefit pollinators and help the natural world thrive.
The Tree of Life serves as the park's centerpiece, standing 145 feet tall and featuring intricate carvings representing over 300 animals. Guests can also check out Pandora – The World of Avatar to discover the enchanting landscapes of James Cameron's blockbuster films.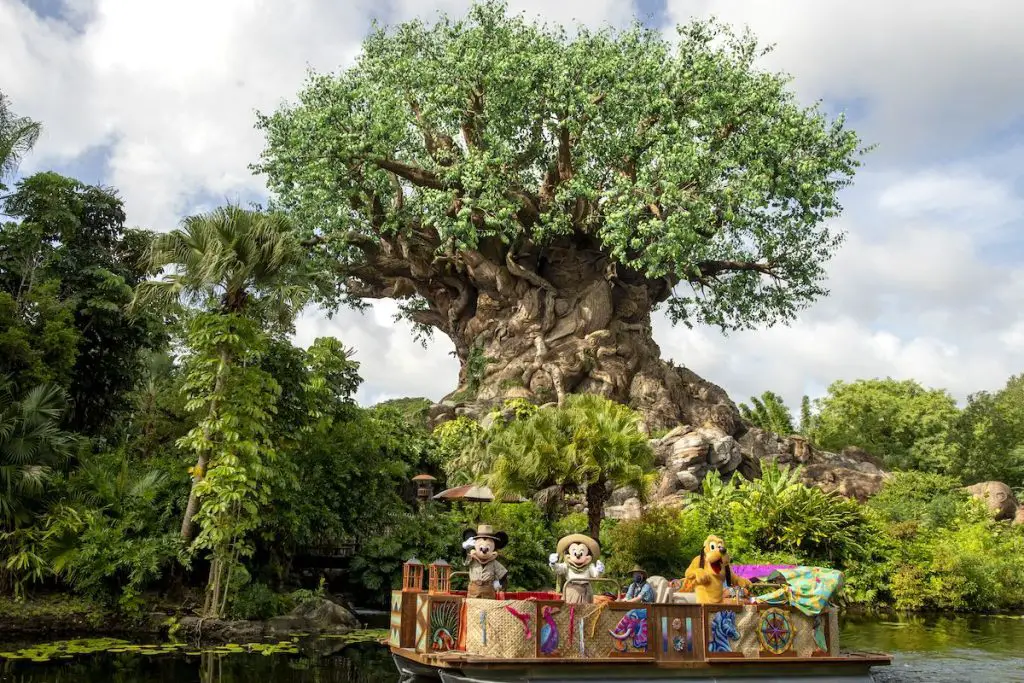 Disney's Hollywood Studios (Walt Disney World Resort, Orlando, Florida, USA)
For movie fans seeking an exciting escape, Disney's Hollywood Studios could be just the place. This theme park transports guests into the heart of classic Hollywood, paying homage to the glamor of the film industry's golden age.
Hollywood Studios is also a must-visit for sci-fi enthusiasts. Star Wars: Galaxy's Edge offers captivating quests in outer space through attractions like Millennium Falcon: Smugglers Run and Star Wars: Rise of the Resistance.
Courageous guests can also get a thrill from The Twilight Zone Tower of Terror, which takes riders on a tour through the haunted Hollywood Tower Hotel. In addition to these rides, Hollywood Studios features themed dining options and plenty of storefronts where guests can snag souvenirs to commemorate their time at the park.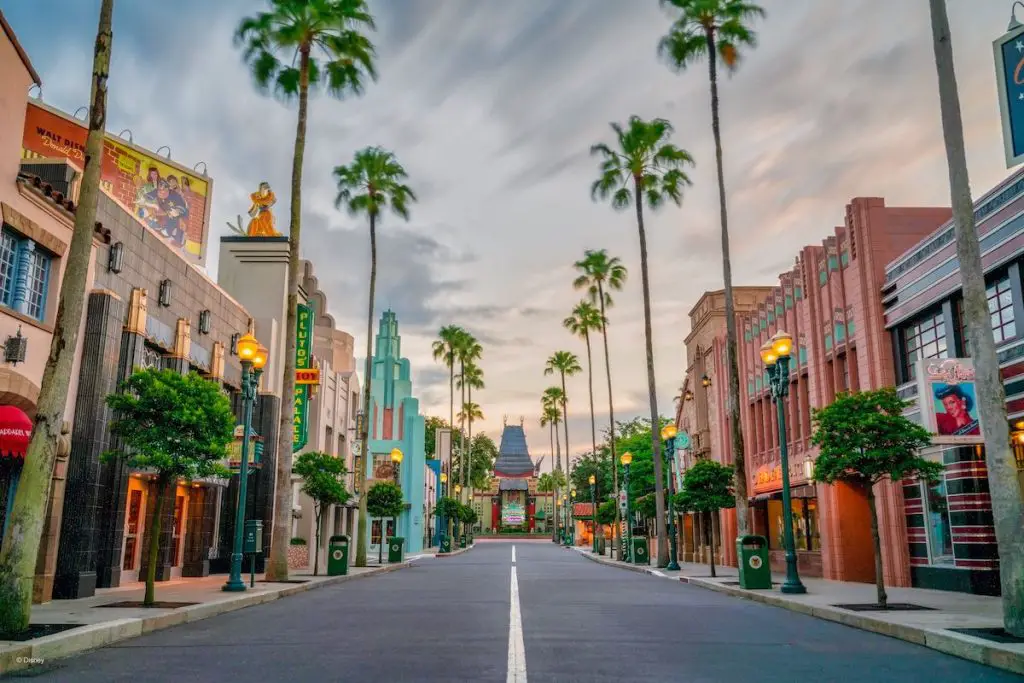 Tokyo Disneyland (Tokyo Disney Resort, Chiba, Japan)
Tokyo Disneyland distinguishes itself as an innovative and unforgettable vacation destination even as it echoes the popular attractions of other Disney parks, like Disneyland and Magic Kingdom.
Like most Disney parks, Tokyo Disneyland is separated into several themed lands, including World Bazaar — the park's version of Main Street, U.S.A. — along with Adventureland, Westernland, Critter Country, Fantasyland, Toontown and Tomorrowland. True to form, Tokyo Disneyland also showcases its own prominent Cinderella Castle. Each area, in authentic Disney fashion, is packed with attractions sure to entice anyone searching for a touch of magic.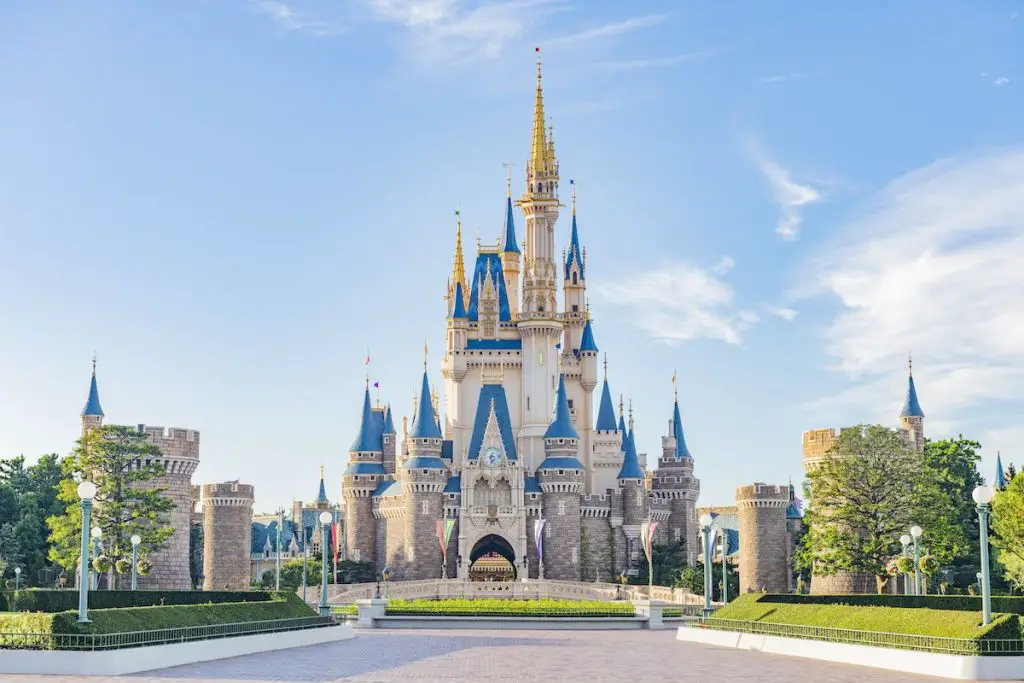 Tokyo DisneySea (Tokyo Disney Resort, Chiba, Japan)
Near Tokyo Disneyland sits Tokyo DisneySea, a unique Disney park themed to the myths and stories of the sea. This nautical-themed park is split into seven themed "ports," all bringing their corner of the world to life with stunning architecture, extraordinary attractions and a wide selection of table service restaurants.
Mediterranean Harbor, near the park's entrance, is styled after an Italian port, complete with gondolas, canals and Venice-style buildings. Mermaid Lagoon, meanwhile, provides a more fantastical experience, where guests can explore the depths alongside Ariel and her friends from The Little Mermaid.
Tokyo DisneySea's popular attractions include — but certainly aren't limited to — a musical boat ride at Sindbad's Storybook Voyage and the thrilling underground excursion that is Journey to the Center of the Earth.
The park's commitment to storytelling and immersion provides an adventure that's captivating, educational and inspiring for guests of all ages.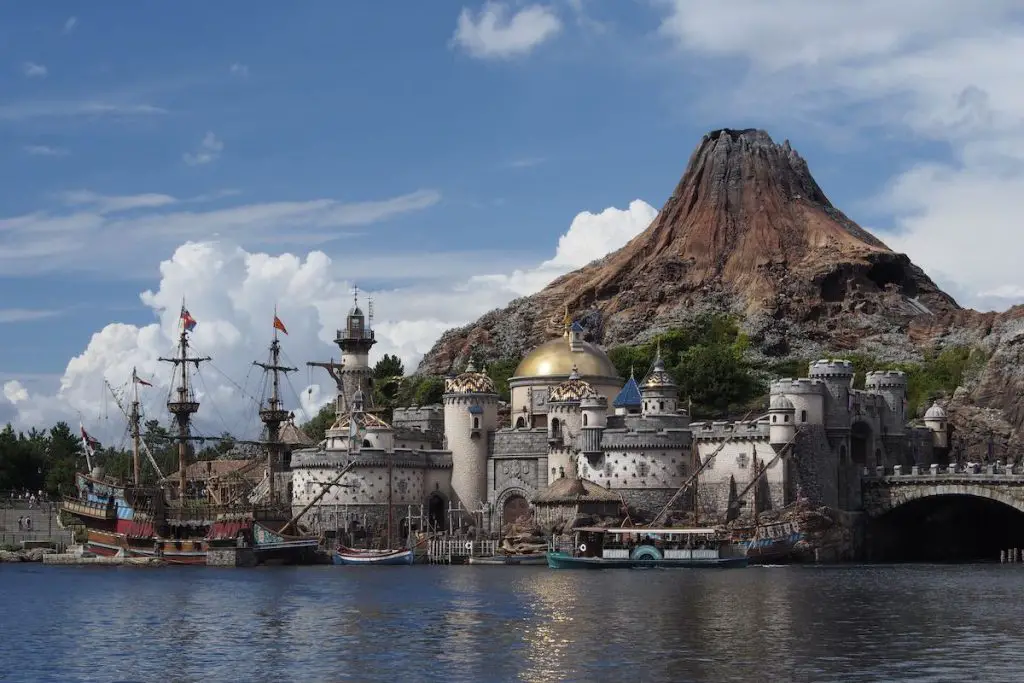 Disneyland Park (Disneyland Paris, Marne-la-Vallée, France)
With a combination of Disney magic and European elegance, the Parisian version of Disneyland Park is a visually stunning theme park packed with magical attractions. The elaborate take on Sleeping Beauty Castle is a testament to the imaginative spirit of the park, as is Alice's Curious Labyrinth, a walkable plaza featuring classic Disney scenes and characters.
Disneyland Paris is divided into several themed areas, including familiar favorites like Main Street, U.S.A. Popular attractions include Star Wars Hyperspace Mountain and Indiana Jones and the Temple of Peril, Big Thunder Mountain and Pirates of the Caribbean.
Walt Disney Studios Park (Disneyland Paris, Marne-la-Vallée, France)
Like Hollywood Studios at Walt Disney World Resort, Walt Disney Studios Park at Disneyland Paris guides guests through the magical world of cinema. The park features an array of lands like Avengers Campus and Worlds of Pixar, each brimming with exciting themed attractions and the potential for unforgettable moments.
The park is also the first to feature Ratatouille: The Adventure, an attraction that allows guests to see the world through Remy's eyes as they lend a helping hand in the kitchen before making a daring escape.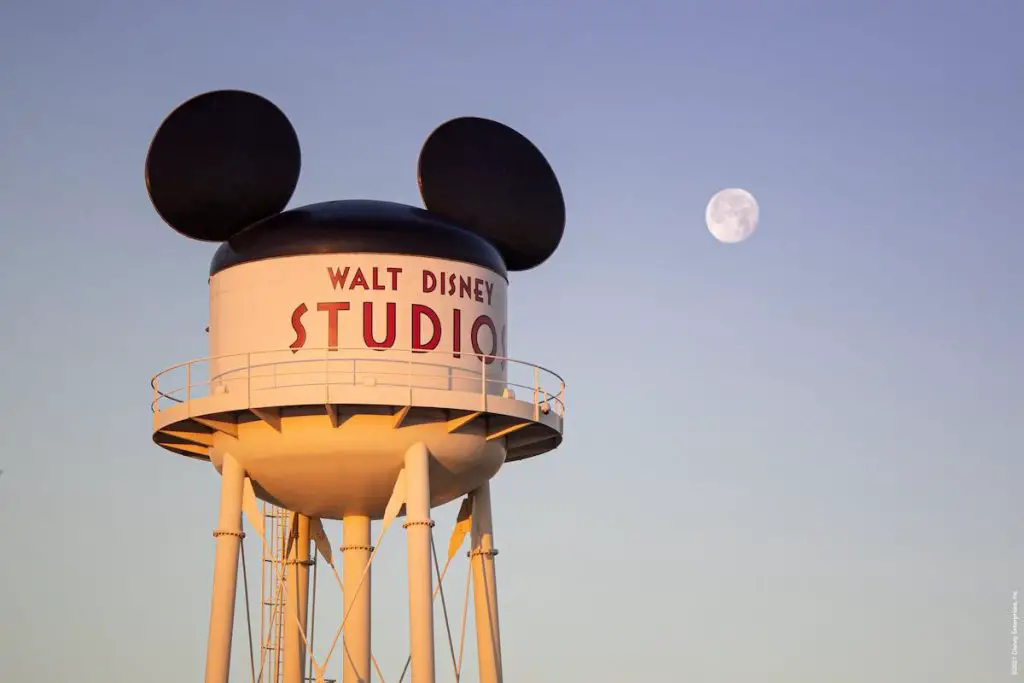 Hong Kong Disneyland (Hong Kong Disneyland Resort, Lantau Island, Hong Kong)
Located on the shores of the South China Sea, Hong Kong Disneyland delivers the wonder of Disney in an experience that's familiar to Disney enthusiasts yet unique to the park.
The immersive experiences Disney is known for are central to Hong Kong Disneyland's appeal. Mystic Point, for example, is a themed area that plunges guests into a mystifying journey. The area's key attraction, Mystic Manor, takes guests on an otherworldly adventure. Other lands within the park include Grizzly Gulch, the park's spin on Frontierland and familiar favorites like Tomorrowland.
From its architecture and design to its innovative attractions, the park creates an experience that celebrates creativity and honors Disney's global fanbase.
Shanghai Disneyland (Shanghai Disneyland Resort Pudong, Shanghai, China)
Shanghai Disneyland is an eye-catching park with the famous Enchanted Storybook Castle as its centerpiece. It's the largest of Disney's signature castles, and its singular design blends Disney style with Chinese architecture.
On top of this unforgettable sight, Shanghai Disneyland's attractions take an innovative approach to traditional storytelling — as is the Disney way. Groundbreaking rides like Pirates of the Caribbean: Battle for the Sunken Treasure, Tron Lightcycle Power Run and Peter Pan's Flight bring popular Disney tales to life like never before.
One of the park's standout areas is the Gardens of Imagination. In addition to a variety of rides and attractions, the Gardens of Imagination feature seven different Chinese-themed gardens for guests to explore and take in the scenery.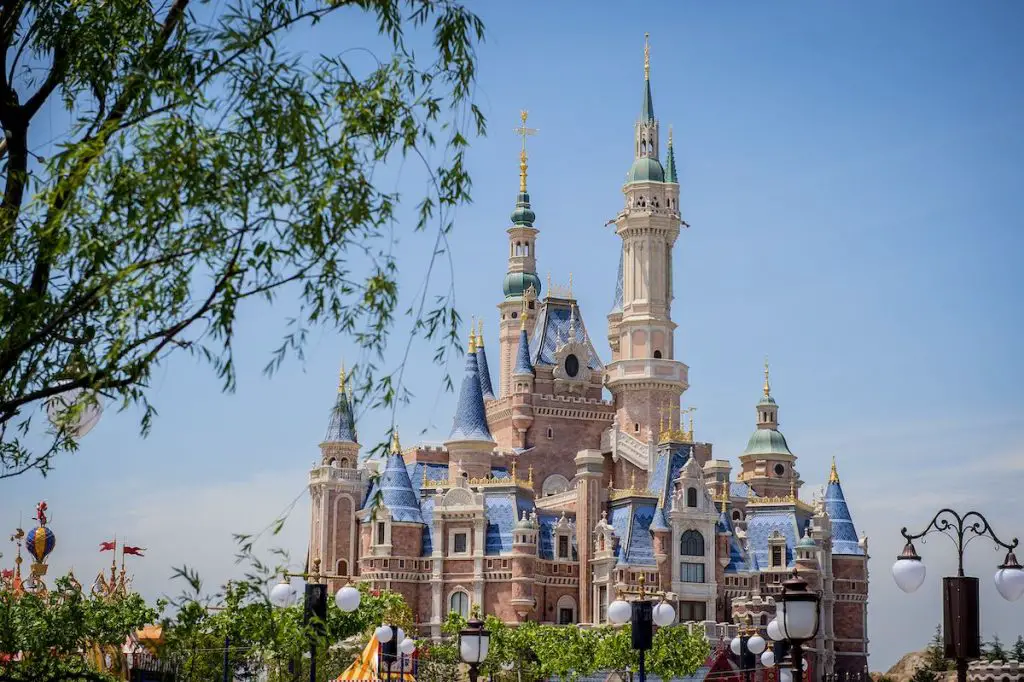 12 Disney Theme Parks, 12 Unique Adventures
What started as a family-friendly vacation destination in Anaheim, California, has grown into an internationally beloved lineup of cutting-edge theme parks. Whether you're exploring the enchanted streets of Disneyland Paris or embarking on a galactic adventure in Tokyo Disneyland, these 12 theme parks all deliver the imaginative entertainment that Disney has brought to millions for decades on end.