The Walt Disney Company today announced a $1 million donation to Student Veterans of America (SVA) as part of its commitment to helping veterans find meaningful careers following their military service. With this donation, Disney becomes the founding sponsor of the upcoming SVA Career Center, which will empower veterans with the tools and guidance they need to successfully transition into the civilian workforce. This transformational initiative will unlock veterans' full potential like never before.
"We're proud to make this donation to the Student Veterans of America for their new virtual career center, which will help veterans making the transition from military life to college and career," said Bob Iger, Chief Executive Officer of The Walt Disney Company. "Disney has a long history of supporting our nation's service members and their families dating back to our company's founding, including through our Heroes Work Here initiative, which has enabled us to hire more than 15,000 veterans across our company over the past decade. We believe Disney has an important role to play in giving back to those who bravely serve our country in uniform, and we look forward to finding even more ways to stand behind those who stand up for America."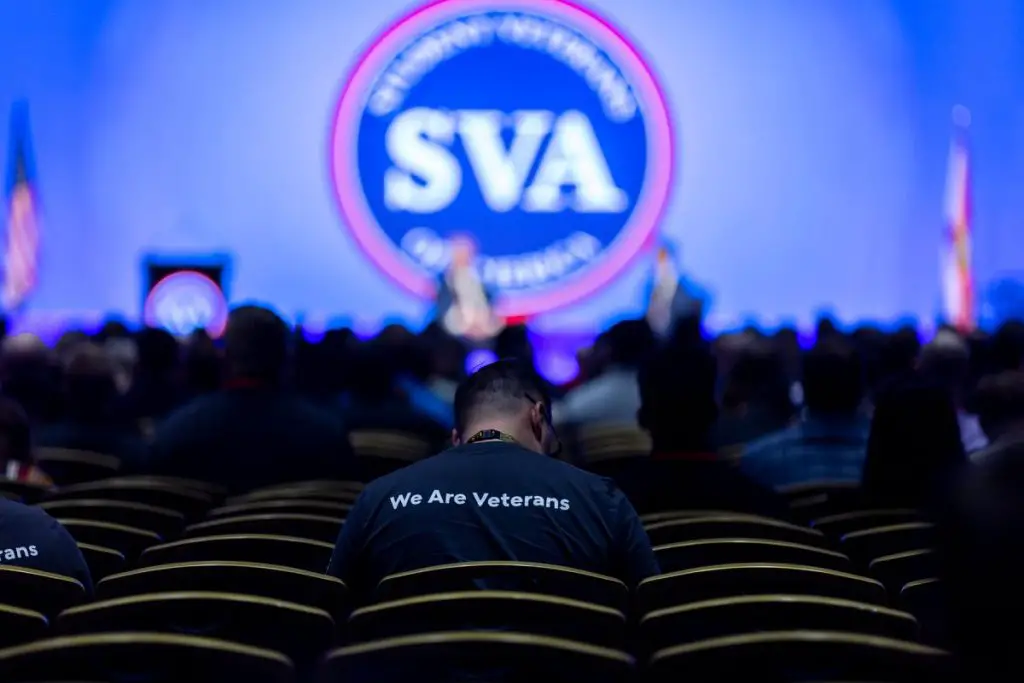 With this donation, Disney is deepening and expanding upon its 10-year relationship with SVA. The veteran nonprofit is a leader in advocacy for U.S. military veterans in higher education. Through a network of nearly 1,600 on-campus chapters in all 50 states and three countries overseas, SVA provides necessary resources, network support, and advocacy to ensure student veterans can effectively expand their skills and realize their full potential.
"I am deeply moved and profoundly grateful for Disney's exceptional commitment to the success of student veterans," said Jared Lyon, president and CEO of Student Veterans of America. "Their extraordinary gift underscores their unwavering dedication and deep understanding of the distinct challenges faced by our Nation's student veterans. This support empowers Student Veterans of America to offer personalized resources crucial for a seamless transition into meaningful civilian careers after military service. As a steadfast and long-standing partner of SVA, Disney continues to set the gold standard for military and veteran support in our community. With Disney's ongoing support, the SVA Career Center will ensure that student veterans not only succeed but achieve their greatest potential in their post-service journeys."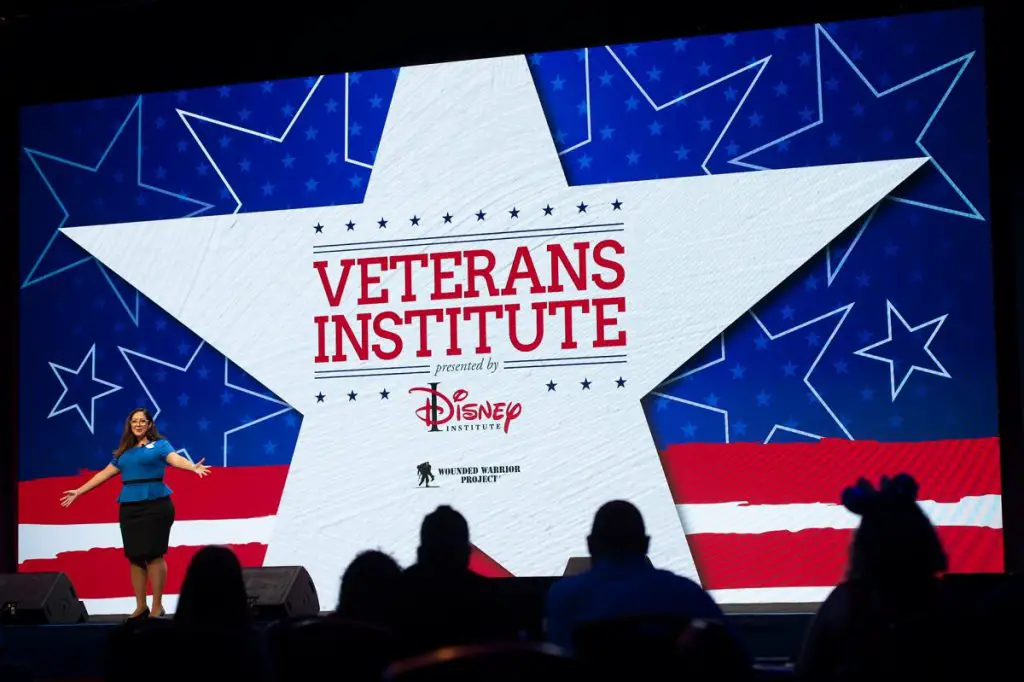 As part of the company's commitment to U.S. military veteran hiring and workplace development, the Disney Institute will host the next Veterans Institute Summit in the fall of 2024 at Walt Disney World Resort. In 2013, Disney launched the Veterans Institute as a series of complimentary events designed to help other companies across the U.S. enhance their recruiting, training, and development of veteran talent. The Veterans Institute provides a forum for sharing best practices in hiring veterans and military spouses, as well as promoting skills and opportunities for a successful transition from the military to the civilian workforce.
Since 2012, Disney has contributed more than $20 million in funding and media support to nonprofit organizations focused on bringing joy to veterans and military families. As part of the company's respect for U.S. military service, Disney is building upon the company's relationship with Fisher House Foundation to help deliver Disney magic to all 96 Fisher Houses located in the United States and overseas.
"Disney specializes in bringing joy to people of all ages, and they have always been especially remarkable in their support for military and veteran families," said Kenneth Fisher, chairman and CEO of Fisher House Foundation. "We are grateful for their continued work to spread joy and help families staying at Fisher Houses across the country."
For more than 30 years, Fisher House has provided a "home away from home" to families of patients receiving medical care at major military and VA medical centers. The homes offer free, temporary lodging to military and veteran families, allowing them to be close to their loved one receiving medical care. Through this expanded relationship, the company will provide care packages to all Fisher Houses with Disney-themed home goods, games, and toys to help enhance the experience of the many families who stay at these special houses each year.
Championing Veterans
Since its founding in 1923, The Walt Disney Company has supported veterans and their families dating back to Walt Disney and Roy O. Disney, who both served their country during the First World War. Today, Disney is a leading proponent of hiring, training and supporting military veterans through the Heroes Work Here initiative, the Heroes Supply Here program, and Disney's Veterans Institute. Disney remains committed to saluting those who serve in uniform and the families who support them with special discounts, daily flag-retreat ceremonies at both Walt Disney World Resort and Disneyland Resort, new military-inspired merchandise at select locations, and more. Disney is honored to be named as a top employer on the Military Times 2023 "Best for Vets" annual ranking of the country's best employers and organizations with military-connected employment programs.
Continuing this longstanding support for the U.S. Armed Forces, Disney proudly welcomes the Department of Defense Warrior Games back to the ESPN Wide World of Sports Complex at Walt Disney World Resort in June 2024 after hosting a successful round of games at the facility in 2022.
To learn more about ways Disney supports military families and veterans, click here.