Some changes at Disneyland are so abrupt or momentous or large that they cannot be missed when they are happening, and the change itself is long remembered. Other changes, more subtle and instantly familiar, are soon forgotten. In October, 1993, Disneyland's venerable Jungle Cruise rolled out the first subtle change in a years-long makeover that is largely forgotten today.
On its opening in 1955 the Jungle Cruise was an instant hit. Guests consistently rated the voyage through the "tropical rivers of the world" as a can't-miss experience. As such, it was given a number of upgrades over the years, but always in the interests of enhancing the entertainment value of the popular attraction.
One constant aspect of the Jungle Cruise was the fleet of launches that carried guests through those tropical rivers. In 1955 there were twelve boats, although a maximum of no more than nine would be found in operation at any time. Designed by Harper Goff, the vessels were painted sparkling white, with polished woodwork and canopies striped in red or blue.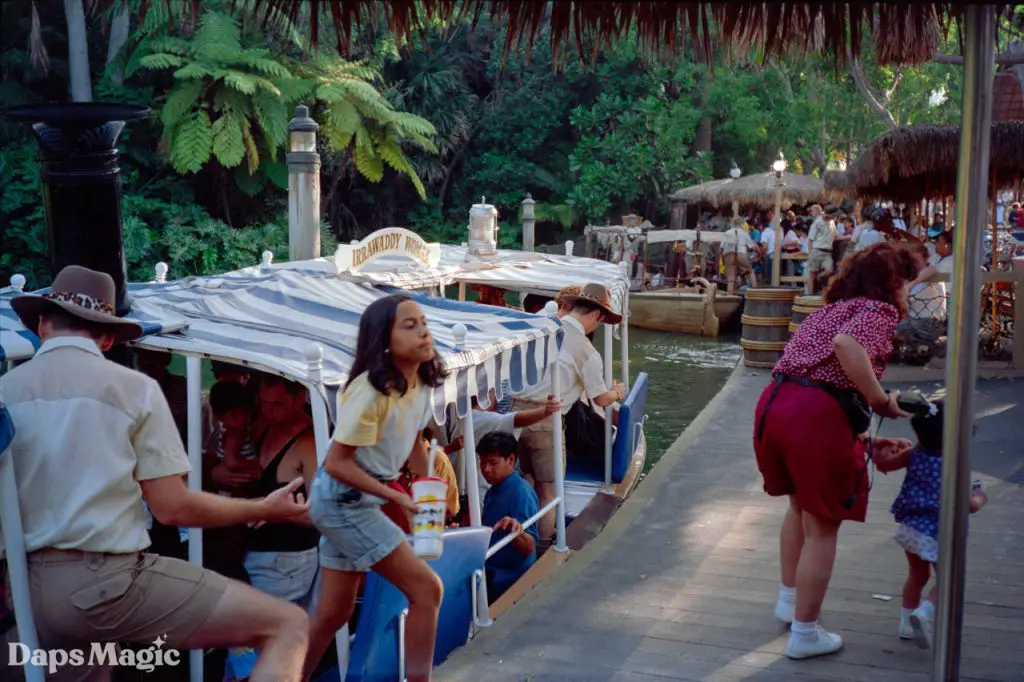 In October of 1993, boats plying the rivers of the Jungle Cruise began taking on a very different look. Guests stepping from neat and tidy Irrawaddy Woman may not have noticed that the group boarding the launch ahead of them were entering a very different looking vessel. That boat appeared to be weather-worn, with scuffed woodwork, rust-streaked metal, and a tattered canopy stitched together from salvage.
As the Magdalena Maiden pulled into the dock, it was possible to get a closer look at this "new" boat. Interestingly, when Harper Goff was designing the original Jungle Cruise in 1955, he used the battered steamer from the motion picture "The African Queen" as an inspiration. 38 years later, it was a different film that would finally bring that vision to life at the Jungle Cruise boat dock. "Indiana Jones" was coming to Disneyland's Adventureland. 
Guests were largely unaware of this, but over the course of the next couple of years, bigger changes would herald the appearance of a major new attraction.
In October of 1993, it was just a couple of newly themed boats that offered a hint of what was to come.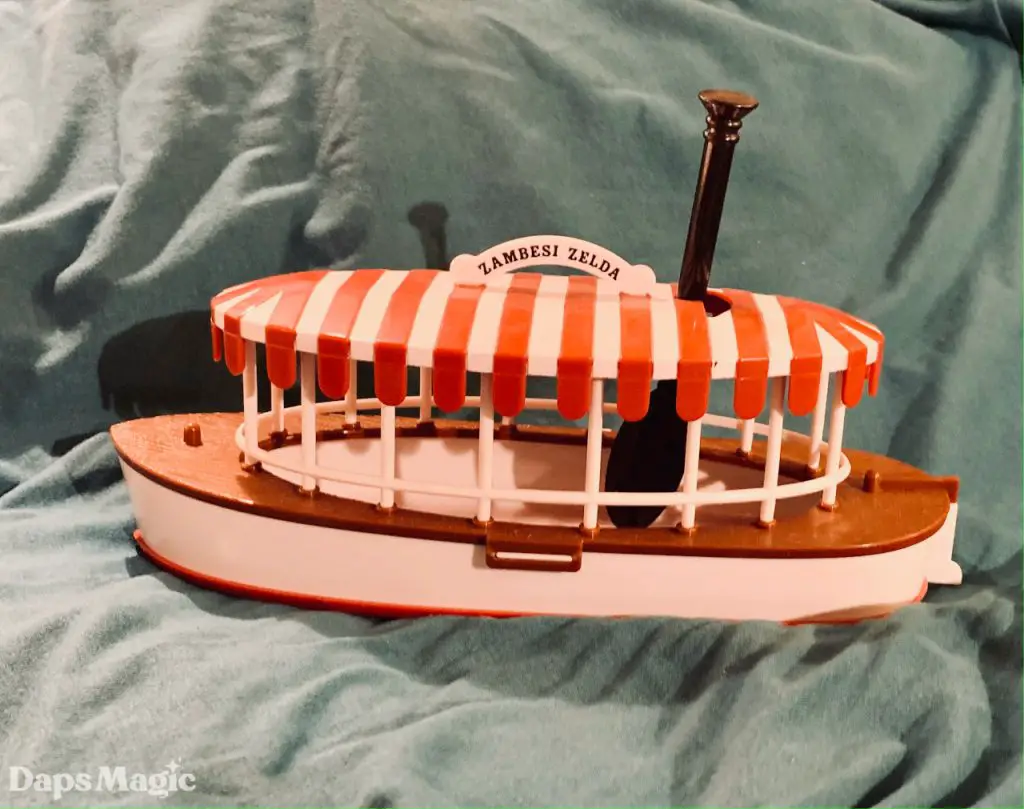 Twenty-five years later, in December of 2018, a reminder of the original boats made a brief appearance along the river. The new Tropical Hideaway (which replaced Aladdin's Oasis, which in turn had replaced the Tahitian Terrace) offered a themed sundae, served in a souvenir dish. It was a miniature Jungle Cruise boat— in sparkling white and polished wood, with a colorful striped canopy.