From now through the end of the year, it is possible to send a little extra love directly to a Make-A-Wish® kid! Amazon is partnering with Disney and Make-A-Wish® on the "Wish Together" campaign, which celebrates the newest Disney animated film Wish, coming to theaters on November 22. Keeping with the theme of the film—which is set in a magical kingdom where wishes come true—a special Make-A-Wish® Wish List is now available at Amazon.com/Disney. The list contains a wide selection of Disney items, including toys, dolls, action figures, games, playsets, LEGO® sets, backpacks, and collectibles at all price ranges. All the items that are purchased will be delivered straight to Make-A-Wish® to be given to children with critical illnesses during the holidays and beyond.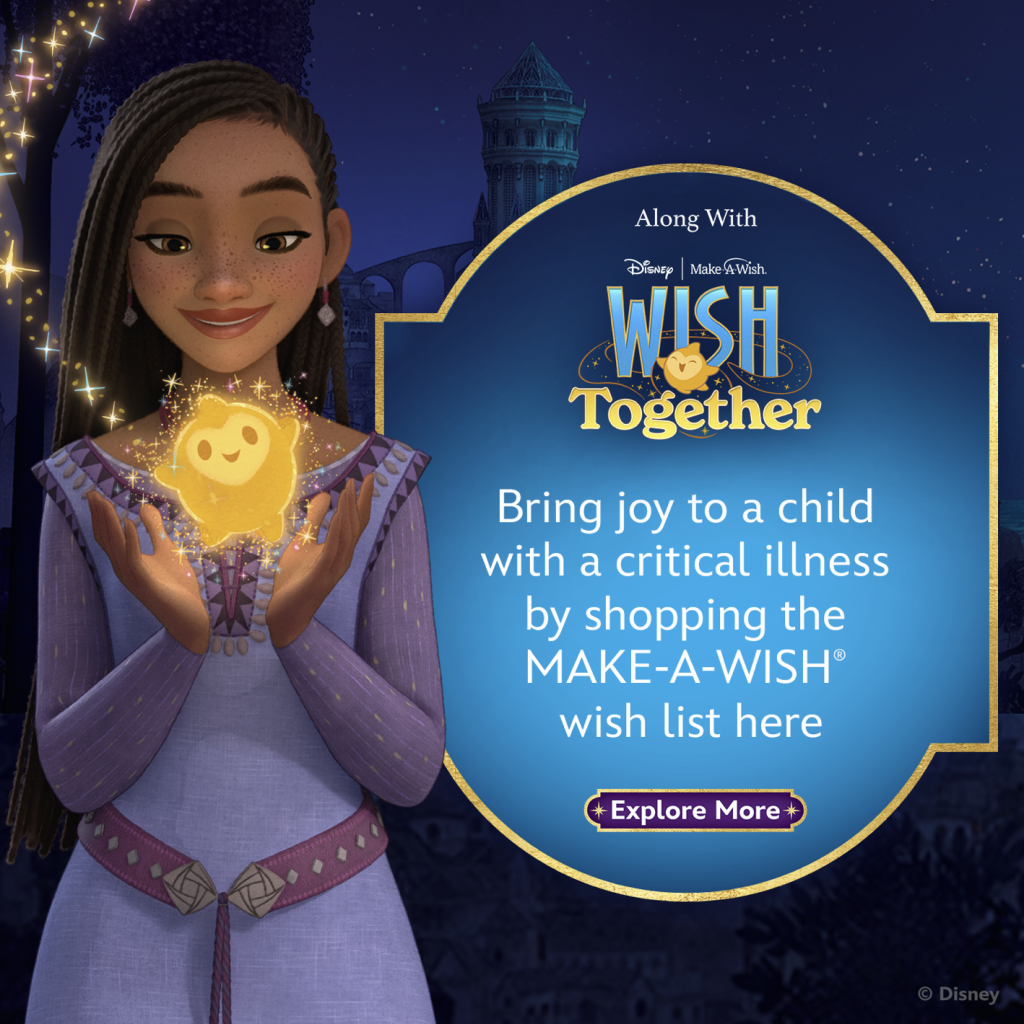 Disney and Make-A-Wish® have worked together for over 40 years to grant the wishes of over 150,000 children with life-threatening illnesses, bringing light to an otherwise dark time for these families. Disney is proud to be the world's largest wish granter for Make-A-Wish®. Now Amazon is joining the cause with plans to donate $1 million in Disney toys, games, and activity kits to assist in future wish granting.
"The power of imagination and play is magical and is what drives all of our work on the Amazon toys team," said Anne Carrihill, Amazon's director of toys and games. "We are thrilled to work together with Disney, Make-A-Wish®, and our customers to help grant wishes to these heroic kids and families."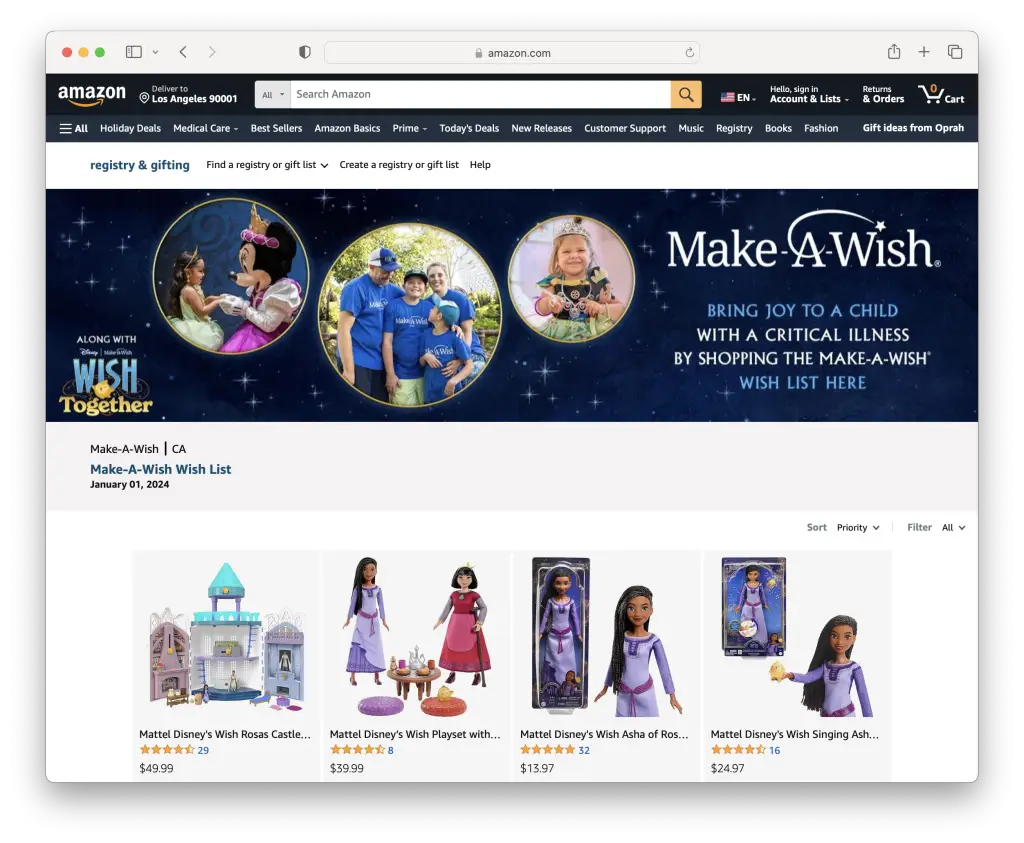 Examples of Wish List Items
I don't know about you, but Make-A-Wish® and the families it supports have a special place in my heart. I hope you'll join Daps Magic in supporting this meaningful cause at Amazon.com/Disney and sending a little joy to someone in need. We'd love it if you would share your thoughts about this opportunity in the comments below!